Nyetimber is a new Global Partner with Star Wine List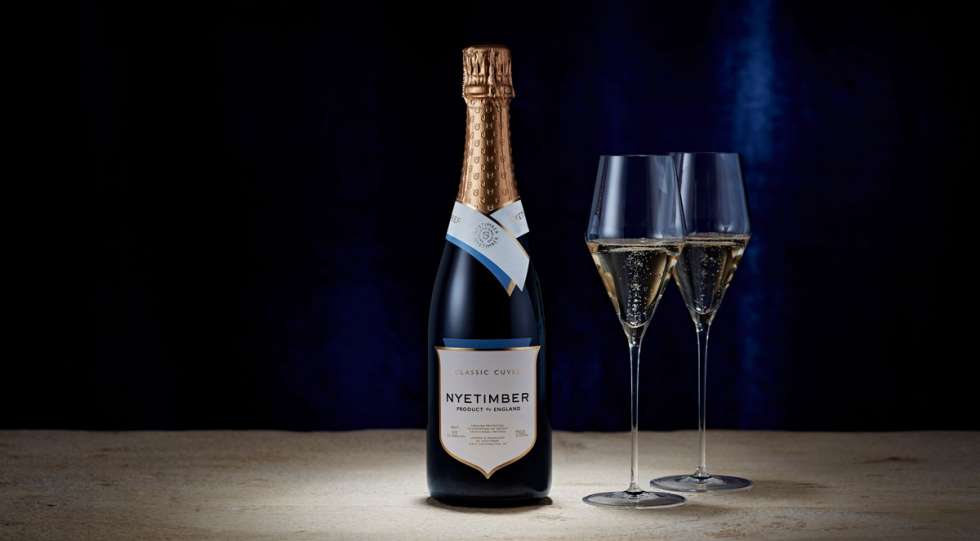 England's premier sparkling winery, Nyetimber, is coming on board as a new Global Partner for Star Wine List. Nyetimber will be the exclusive sparkling wine partner during all Star Wine List of the Year events during 2023 and Star Wine List will share Nyetimber's stories around the world.
Karl Thögersen, Head of Sales — International, says Nyetimber decided to get involved with Star Wine List after seeing how Star Wine List "brings together the best professionals in each market. Nyetimber has always worked hard to connect with the best on-trade and industry professionals."
"We are happy, especially at this bubbly time of year to share the news of our partnership. Nyetimber is a modern classic and a reference in the wine world. We look very much forward to telling the stories of Nyetimber and sharing their great wines at our events in the upcoming year," says Krister Bengtsson, founder and publisher of Star Wine List.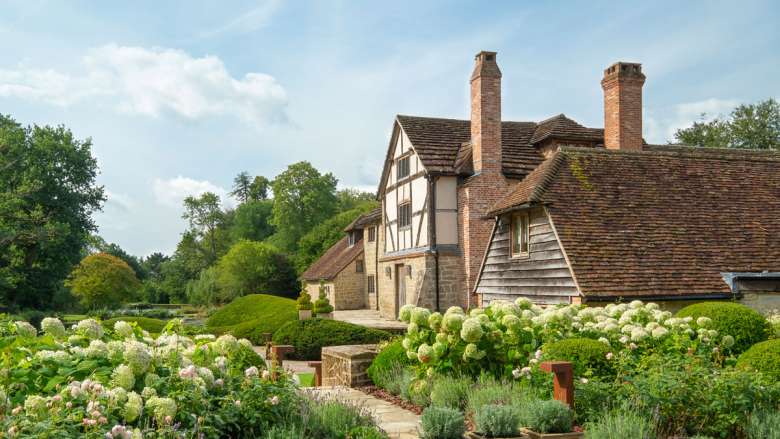 Ancient history―new beginnings
The estate of Nyetimber was once valued at £3 and came with both a meadow and a forest. But that was nearly 1,000 years ago, and land in the south of England was cheaper then.
These days, Nyetimber is acknowledged as one of England's most valuable wineries, whose vineyards sprawl across more than 350 ha of countryside. Its wines have won numerous awards and been listed on some of the most prestigious wine lists in the world—you can even buy it at Harrod's, the famous luxury department store in London.
This is why Star Wine List is so proud to announce that Nyetimber is now a Global Partner, joining Château Palmer in that select group of partners.
A sparkling partnership
Americans Stuart and Sandy Moss bought the estate in 1986, but the story of Nyetimber really begins when they planted Chardonnay, Pinot Noir and Meunier in 1988. It was a bold undertaking; although a handful of English enthusiasts had started growing grapes and making wines from the 1960s onwards, they were generally considered hobbyists, rather than serious winemakers. The south of England, it was widely known, was too damp and cold for grape growing.
Climate change upended everything, and as the south of England grew warmer, grape growing and winemaking became a serious proposition. A landmark moment came when the Nyetimber Classic Cuvée 1993 won the Yarden Trophy at the International Wine and Spirits Competition.
In 2006, the property was acquired by Dutchman Eric Heerema, who has since completely modernised the winery and expanded the vineyard area.
Then, out of the blue, he received an email from a Canadian couple, Cherie Spriggs and Brad Greatrix, who tasted a Nyetimber wine and loved it. Both winemakers, they were keen to get involved with the winery, and Hereema offered them jobs. The year was 2007.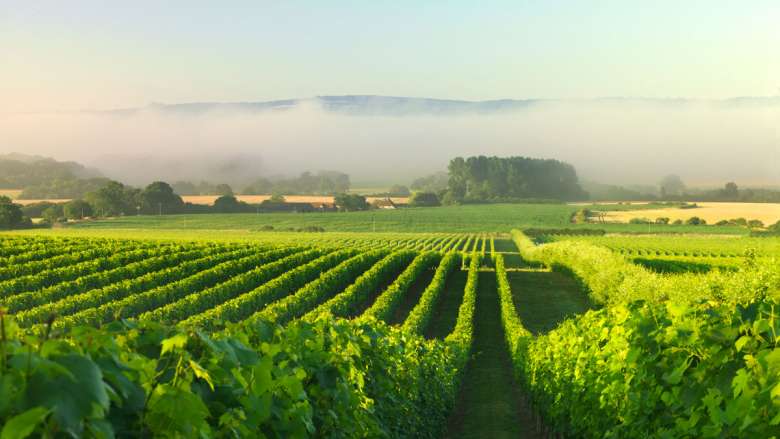 Nyetimber's meteoric rise to stardom
Since then, Nyetimber has repaid the faith of Heerema, Spriggs and Greatrix many times over. And in 2018, Spriggs became the first woman, as well as the first non-Champagne maker, to be named Sparkling Winemaker of the Year by the International Wine Challenge.
And now, the estate includes vineyards in Kent, Sussex and Hampshire.
"Our specific combination of soil and climate in England is quite unique," says Thögersen, explaining that the long growing season―"one month longer than nearly anywhere else"―ensures the grapes have both ripeness and complexity, but also great elegance. "At Nyetimber we only use 100% estate-owned fruit, which means that every grape that goes into every bottle has been grown by us," he goes on. "Our belief is that we have something very special in England."
He says that he still comes across people who don't know about the exceptional quality of English sparkling wine, and it can be hard to convince them to buy the first glass, "but the second glass normally follows quickly thereafter."
Wine lovers, on the other hand, already know about Nyetimber, which Thögersen says sells particularly well in Norway, Germany, the United Arab Emirates, and Japan.
And the United Kingdom, of course, its home. Where it will be served at the Star Wine List of the Year awards in the UK in February, to celebrate the best sparkling wine lists.
It's a perfect match. A very modern success story, rooted in a very ancient estate.
See where you can find Nyetimber on a wine list near you with Star Wine List Premium.
Published 29-December-2022
News
Premium: Search more than 2000 wine lists in 35+ countries. Download an unlimited number of wine lists.