Granen won Italian Wine List 2019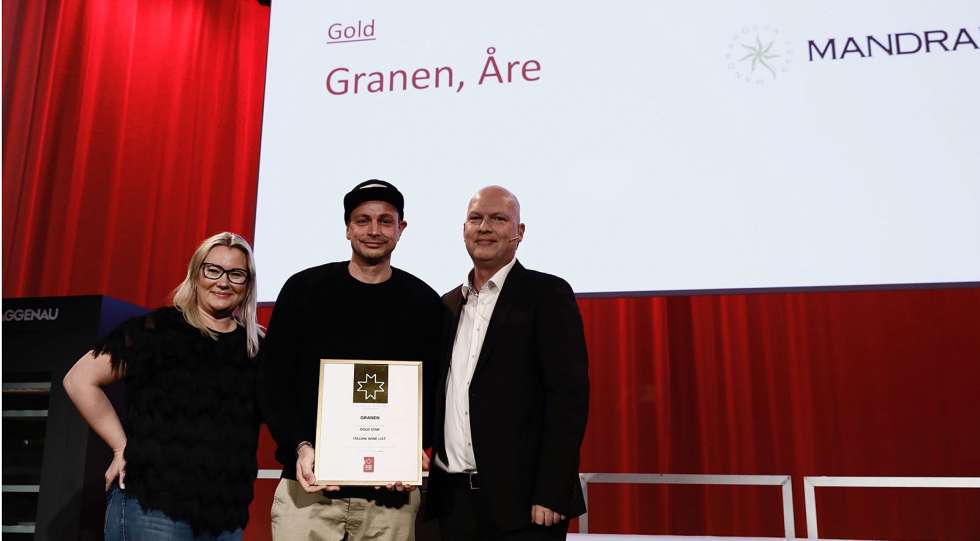 Granen in Åre won the gold for the best Italian Wine List during Star Wine List of the Year 2019 in Sweden. The prize was presented by Mandrarossa.
In total, there were eight categories in the 2019 awards. The jury in 2019 included Arvid Rosengren, Best sommelier of the World 2016, Pascaline Lepeltier, Master Sommelier and Best Sommelier of France 2018, Mischa Billing, educator and sommelier, and Star Wine List's founder Krister Bengtsson. The winner won a Gold star, the other finalists Silver stars.
Granen won the prize for the second time.
The finalists were:
AG, Stockholm
Granen, Åre
La Strega, Göteborg
La Vecchia Signora, Stockholm
PM & Vänner, Växjö
Browse the wine list through the link below.
Published 24-March-2019
News / Sweden
Premium: Search more than 1900 wine lists in 35+ countries