Grand Hotel won Champagne List of the Year 2019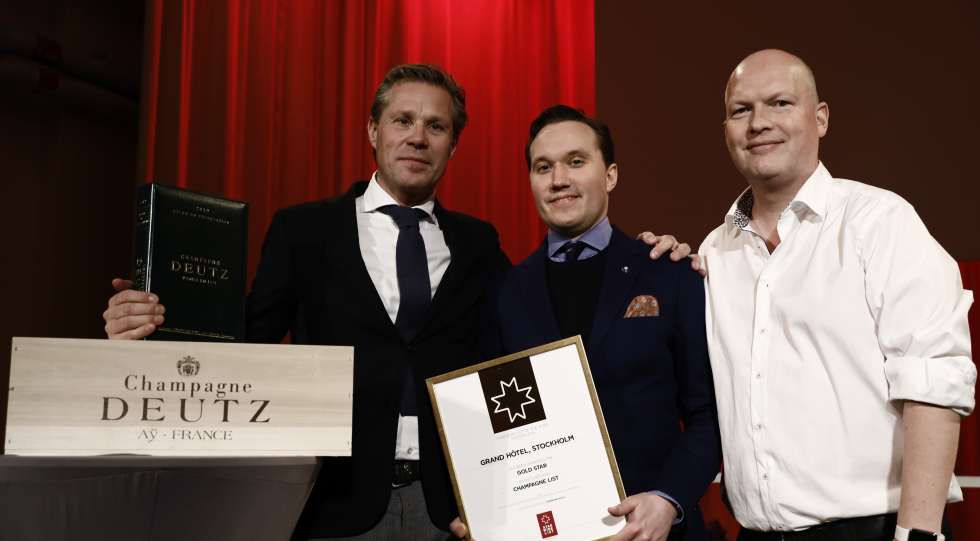 Grand Hotel i Stockholm vann guldstjärnan för bästa champagnelistan under 2019 Star Wine List of the Year. Priset presenterades av Champagne Deutz.
In total, there were eight categories in the 2019 awards. The jury in 2019 included Arvid Rosengren, Best sommelier of the World 2016, Pascaline Lepeltier, Master Sommelier and Best Sommelier of France 2018, Mischa Billing, educator and sommelier, and Star Wine List's founder Krister Bengtsson.
The finalists were:
AG, Stockholm
Djuret, Stockholm
Grand Hotel, Stockholm
Oaxen, Stockholm
PM & Vänner, Växjö
Check out the link below to browse the winning wine list.
Published 24-March-2019
News / Sweden