Farrah Berrou in Beirut: "Winemakers are a big part of creating a better Lebanon"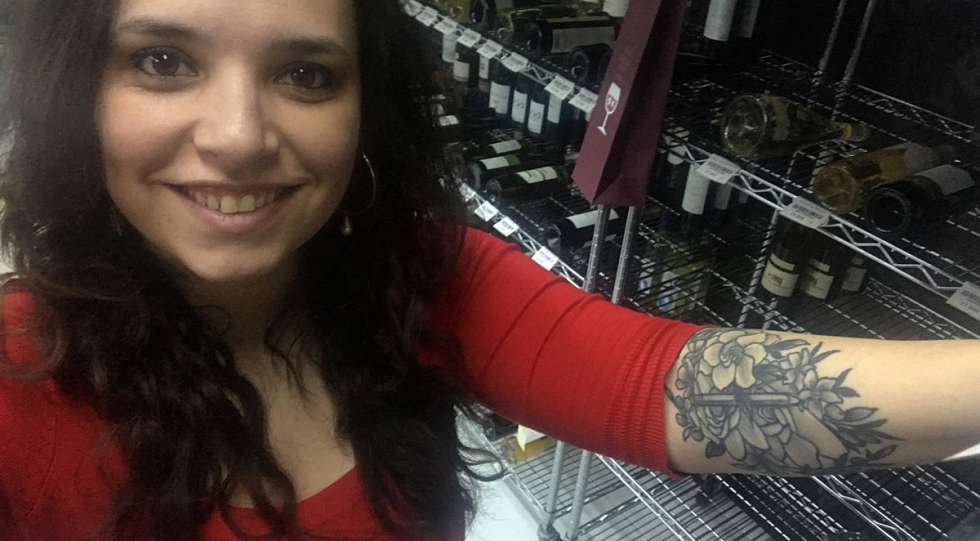 Covid, climate change, financial crisis and the explosions last August. Lebanon has had more than its fair share of trouble. But there is hope and pride, not least within the wine industry, Beirut wine writer Farrah Berrou tells us.
"Of course, there is worry and concern, but people believe in better days. People still try so hard to make this country into something," says Farrah Berrou, a writer and wine expert based in Beirut.
Farrah Berrou first got involved in wine when she was working for the family importing business, and her father decided to start a spirits section that Farrah took charge of. She began taking courses, like WSET, and eventually started hosting Lebanese wine tastings in the shop.
"I used to bring people to the store; I got to meet people and have fun. It gave me something of my own within the business, and I was experimenting a lot, doing instagram live, videos and stuff," she says.
In October 2019 she launched the podcast B for Bacchus, and today wine is her main journalistic focus. One of Farrah's goals is to widen the picture of the country and its wine scene. Over the last few years, Lebanon has been in the news "for all the wrong reasons", as she puts it.
"There is so much more going on in Lebanon than the conflicts; there is more to the story than that," she says.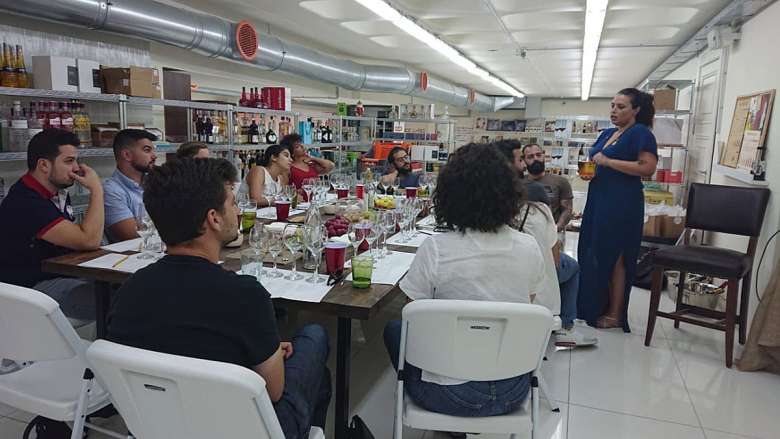 For the wine business, the biggest concern right now is not the pandemic or climate change, but the economic crisis. The wine producers have to export, but right now, the world is not ordering any wine.
"Most of the producers in the industry are very small in comparison to the rest of the world, and they have to sell their stock abroad to get fresh money to continue working. Since people's funds are locked up in banks they need new funds from abroad. But given that the rest of the world is dealing with Covid-19, the demand is even lower than it was before the pandemic. And that's if they had good export numbers to start with. This is the hardest thing they are dealing with right now," says Farrah.
"Unfortunately, the producers don't get any support from the government. I mean, right now, we don't even have a government, but even when we do, there's minimal support money-wise."
The ongoing pandemic has, of course, also affected the wine industry in the country. Lebanon had its first cases in February last year, and the country reacted quickly. The first lockdown came in March, but there wasn't really a solid plan for reopening.
"We were doing fine at first, but when the airport reopened in July, things got messy."
The pandemic and the economy forced many venues to shut down during spring and summer last year.
The hardest part was the emotional toll that it took on people
Then, on the evening of the 4th of August, came the two big explosions in the harbour of Beirut. More than 200 people were killed, over 6,000 injured, and the damage to the city was enormous.
"The blast was an added hit to a business already in crisis. The parts that were hit the hardest by the explosions were the trendiest and coolest places, the places where the young and affluent hung out and where you would go to eat, shop and drink wine," says Farrah.
"The hardest part was the emotional toll that it took on people. It was a gut-wrenching experience, even for those who were not there. And it's sad because I think people assume that this is something normal for the Middle East. Destruction. There are so many people trying to build something but keep on being beaten down by something that is not their fault."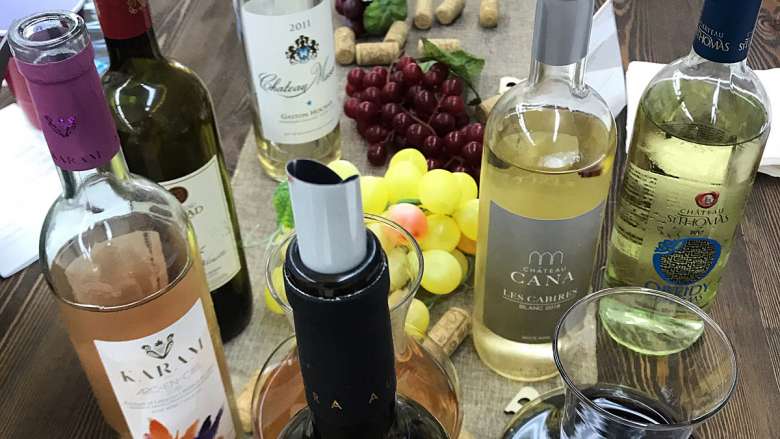 Despite all these hardships and backlashes, Farrah Berrou says that there is still some hope and fighting spirit among the people in general and the wine business in particular. And since winemakers are working with natural products, they are used to things not being under their control. They are used to adapting and pushing through. There's also great pride within the industry, maybe even more than before last year's crises.
"Today, more and more locals are more proud of local products. I think many people have realized that Lebanon produces not just good wine, but great wine that can compete with France, Spain and all the other big wine nations. The winemakers truly feel and know that their products are good and that they just need to get the attention and awareness up, and that is what everyone is pushing right now."
All in all, Farrah hopes that Lebanon can move away from all the prejudice and preconceptions. And a big part of doing that is to focus on the people enduring these disasters.
"Of course, there is worry and concern, but it's amazing to see how hard people try to make this country into something better. People believe in better days, and winemakers are a big part of creating a better Lebanon."
"Not long ago, we had a civil war and a war with Israel. We were moving away from that but were pulled back, which is unfair for all who are trying to build a new country."
"I wish we hadn't had to practice our survival skills so much over the years, but we have to keep moving. Yes, everything that is happening in Lebanon is part of my life. But it is not my story."
Premium: Search more than 2000 wine lists in 35+ countries. Download an unlimited number of wine lists.