Eurovision winner Måns Zelmerlöw: "I love reading wine lists"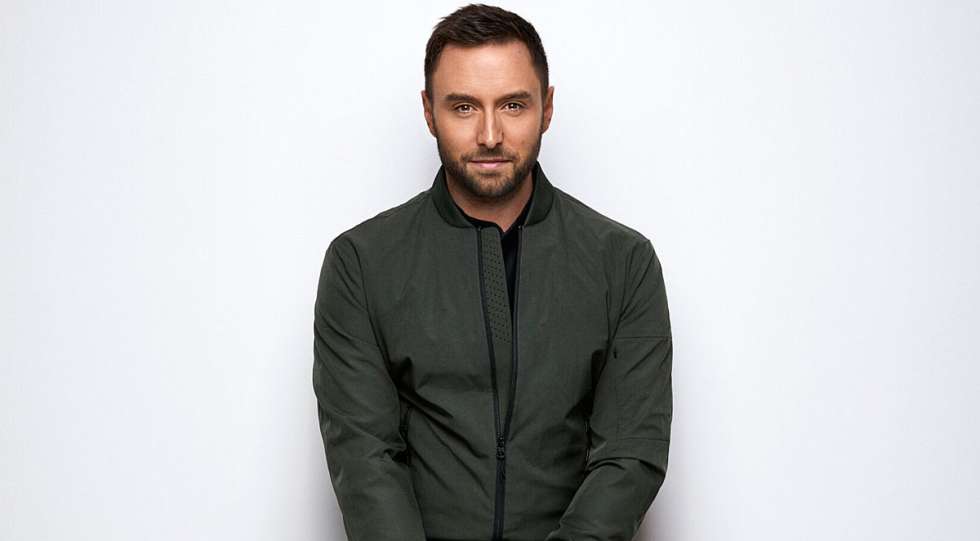 Måns Zelmerlöw's interest in wine kicked off during a trip to South Africa ten years ago. In the last few years, he has had great success with a series of Spanish wines under his own name – but when he goes out for a glass of wine, he usually ends up with something Italian in the glass.
Entertainer Måns Zelmerlöw undeniably has many titles on his CV: Artist, songwriter, TV host and presenter and, in 2015, he won the Eurovision Song Contest with the song "Heroes". For a couple of years now, the wine business has also been part of his life. Under the MZ label, he has released two Cavas, one red wine and, most recently, a rosé, all from Catalonia.
"I've always liked wine, but the genuine interest started to sprout when I travelled around with an organisation in South Africa in 2012," he says. "During our free time, we drove to Stellenbosch and tasted wine. I fell in love with Stellenbosch and the wines — the flavour profiles, the production process and all that."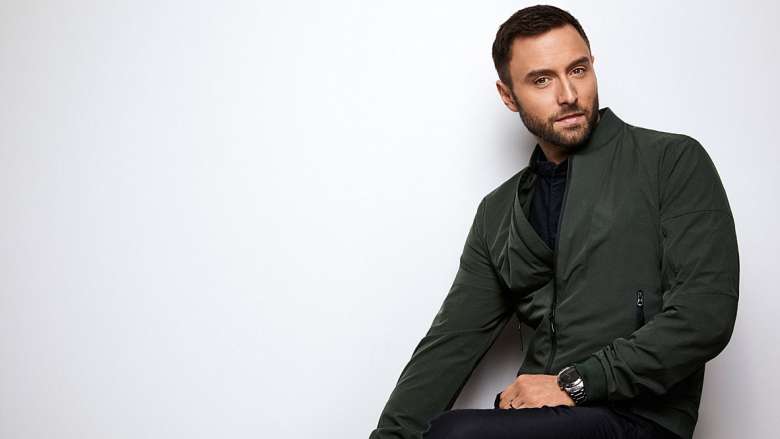 "Nowadays, my family and I spend most of our time in London, and I love to road trip down to France and drop by some vineyards and try their wines.
Tell me about your best wine memory.

"I have plenty, but one nice memory is when some friends and I went to Paris to go to Roland Garros. We got to Paris, sat in the sun at some bar, and ordered rosé wine. Nine bottles of rosé later, we had had one of the best afternoons in our life."
How do you attack a wine list when you go out?

"I love reading wine lists these days; it's something that has happened in the last five years or so. I think it's amusing. But I still find it quite easy to get stuck in old habits. I usually end up in Tuscany or Piedmont all the time."
It's been incredibly educational to be a part of this, and my idea is to take a sommelier course in the future.
Do you collect wine at home as well?

"I've tried to give it a go a few times, but it always ends up with everything being drunk. But I'll try to get into it more seriously at some point."
How involved are you in the process regarding your own wine label?

"A lot, and that has also been a basic premise for even doing it. I am involved in coming up with ideas, and I have participated in harvesting and the work in the winery. Not least, I am involved in tasting all the samples. It's been incredibly educational to be a part of this, and my idea is to take a sommelier course in the future."
What's happening music-wise?

"Right now, we're shooting the new season of Masked Singer, and in March, I'll be going on tour in Sweden. I will also release some new music, this time for the first time with my band. We have been playing together for 15 years now, and these guys are some of my best friends. It will be a lot of fun."
Måns Zelmerlöw's favourite wine spots in Stockholm and London:
• Chiltern Firehouse, London:
"A lovely hotel and restaurant in Marylebone. A little too posh for one's good; getting a table there is hard. But the atmosphere is fantastic, and the wine list is superb. A place to go when you want to treat yourself to something extra."

• Eksetdt at The Yard, London:
"An absolutely brilliant place. Everything from the well-prepared food to the whole experience where you enter the kitchen and get an overview of how everything is done and how they cook over the open fire. A great wine list and a knowledgeable, friendly staff."

• Restaurang AG, Stockholm:
"An old favourite that never disappoints. They have really succeeded with the atmosphere here. It feels a bit secluded and special, with the entrance through the stairwell and then being welcomed by the meat fridge and all the wines. Good food and great wine list."

• Gioia, Stockholm:
"A lot of classic Italian wines on the list, and a place that is nice and homey. The waiter usually comes over and tries some wines on you, which always makes me happy."

• Xarcuteria, Stockholm:
"I have an apartment in the neighbourhood, and this is a great place to drop by. Relaxed, cosy and with great food and a fun wine list."

Premium: Search more than 2000 wine lists in 35+ countries. Download an unlimited number of wine lists.