Ellen Franzén won the Swedish Sommelier Championship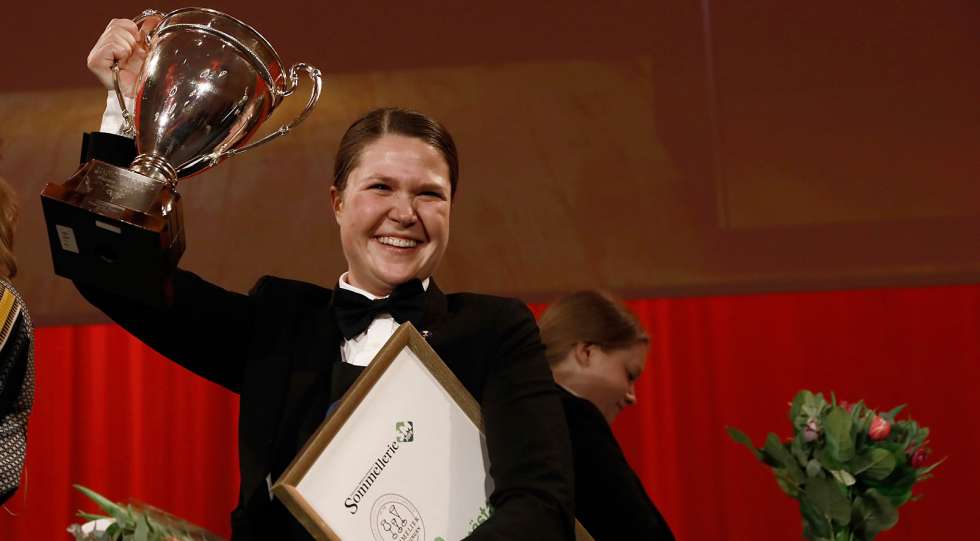 Ellen Franzén, sommelier at two-star restaurant Gastrologik, is the Swedish Sommelier Champion of 2019. She won the final in hard competition with last year's winner Emma Ziemann and Tina Johansson, who came in third. "It feels awesome, I'm just so happy. I've been working for this for over two years," says Ellen.
It was definitely a very skilled trio competing in the finals of the Swedish Sommelier Championship. And after a long weekend of competition Ellen Franzén, was announced the winner.
"For sure I was very nervous. You think that you have control and know it all, but when you enter the stage you feel like it's all gone. But in some competitions before I've failed a whole segment, and this year it was more about small details," says Ellen.
Jury member Fredrik Lindfors, Head Sommelier at Grand Hotel in Stockholm and the world's fifth best sommelier 2019, agrees with Ellen:
"It was an extremely even final with three competent candidates, so as always it's the small things that matter. Ellen was very strong overall. To win, you have to make as few mistakes as possible, and at the same time show your skill set," Fredrik says.
Emma Ziemann came in second and Tina Johansson third. Both Ellen and Emma will compete in the Nordic Sommelier Championship this fall.
"Now I'm just gonna enjoy myself and relax a bit, but soon we're starting training for the Nordics. I ended up in a second place there last year, so of course this year I'm going for gold," Ellen Franzén says.
Published 24-March-2019
News / Sweden
Premium: Search more than 2000 wine lists in 35+ countries. Download an unlimited number of wine lists.