Chateau Figeac promoted in 2022 Saint-Emilion Classification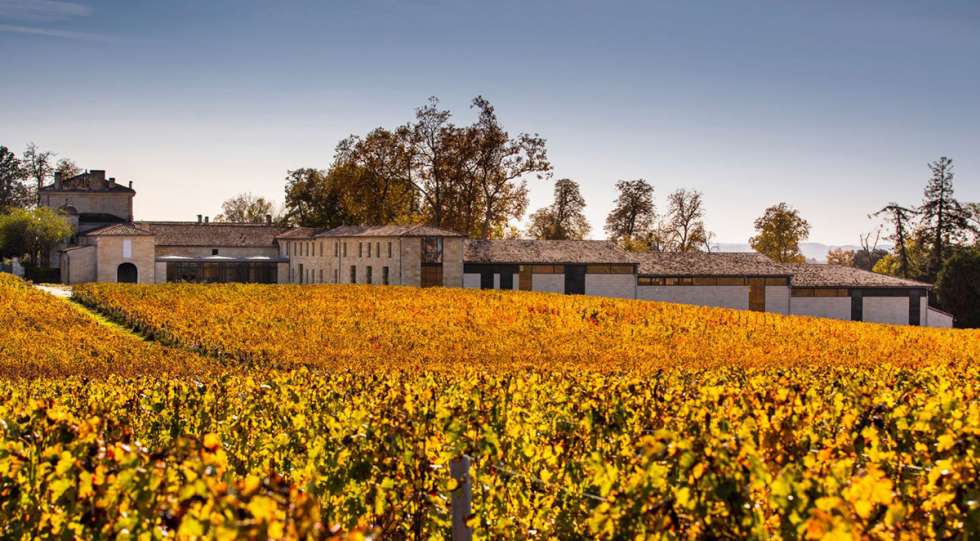 Chateau Figeac was the only new chateau named Premier Grand Cru Classé A in the 2022 Saint-Emilion Classification announced on Thursday. Figeac joins Pavie at the top of the contested classification.
"We welcome this decision with pride and gratitude. We will continue to bring happiness to lovers of great wines," said Marie-France Manoncourt of Chateau Figeac in a press release.
There were no other changes to the Premier Grand Cru Classés, but several chateaux were promoted to Grand Cru Classé. The classification suffered a hit when famous names Angélus, Ausone and Cheval Blanc decided to retire from it, along with La Gaffelière.
The Saint-Emilion classification was first made in 1955. Unlike the famous 1855 classification on the left bank, the Saint-Emilion classification is meant to be renewed every 10 years. The process puts the wines through blind tastings and rates areas like geology, price and reputation. The 2006 update was plagued by legal battles, but the 2012 version survived despite challenges.
There are three levels: Grand Cru Classé; Premier Grand Cru Classé B and Premier Grand Cru Classé A.
To find the wines on restaurant wine lists - join Star Wine List Premium.
Premiers Grands Crus Classés
Château FIGEAC (A)
Château PAVIE (A)

Château BEAU-SEJOUR BECOT
Château BEAUSEJOUR HERITIERS DUFFAU LAGARROSSE
Château BELAIR MONANGE
Château CANON
Château CANON LA GAFFELIERE
Château LARCIS DUCASSE
Château PAVIE MACQUIN
Château TROPLONG MONDOT
Château TROTTEVIEILLE
Château VALANDRAUD
CLOS FOURTET
LA MONDOTTE

Grands Crus Classés

Château BADETTE
Château BALESTARD LA TONNELLE
Château BARDE-HAUT
Château BELLEFONT-BELCIER
Château BELLEVUE
Château BERLIQUET
Château BOUTISSE
Château CADET-BON
Château CAP DE MOURLIN
Château CHAUVIN
Château CLOS DE SARPE
Château CORBIN
Château CORBIN MICHOTTE
Château COTE DE BALEAU
Château CROIX DE LABRIE
Château DASSAULT
Château DE FERRAND
Château DE PRESSAC
Château DESTIEUX
Château FAUGERES
Château FLEUR CARDINALE
Château FOMBRAUGE
Château FONPLEGADE
Château FONROQUE
Château FRANC MAYNE
Château GRAND CORBIN
Château GRAND CORBIN-DESPAGNE
Château GRAND MAYNE
Château GUADET
Château HAUT-SARPE
Château JEAN FAURE
Château LA COMMANDERIE
Château LA CONFESSION
Château LA COUSPAUDE
Château LA CROIZILLE
Château LA DOMINIQUE
Château LA FLEUR MORANGE
Château LA MARZELLE
Château LA SERRE
Château LA TOUR FIGEAC
Château LANIOTE
Château LARMANDE
Château LAROQUE
Château LAROZE
Château LE CHATELET
Château LE PRIEURE
Château MANGOT
Château MONBOUSQUET
Château MONTLABERT
Château MONTLISSE
Château MOULIN DU CADET
Château PEBY FAUGERES
Château PETIT FAURIE DE SOUTARD
Château RIPEAU
Château ROCHEBELLE
Château ROL VALENTIN
Château SAINT-GEORGES (COTE PAVIE)
Château SANSONNET
Château SOUTARD
Château TOUR BALADOZ
Château TOUR SAINT CHRISTOPHE
Château VILLEMAURINE
Château YON-FIGEAC
CLOS BADON THUNEVIN
CLOS DE L'ORATOIRE
CLOS DES JACOBINS
CLOS DUBREUIL
CLOS SAINT-JULIEN
CLOS SAINT-MARTIN
COUVENT DES JACOBINS
LASSEGUE

Premium: Search more than 1900 wine lists in 35+ countries