Adam Reid at The French
Restaurant, Hotel
Manchester, UK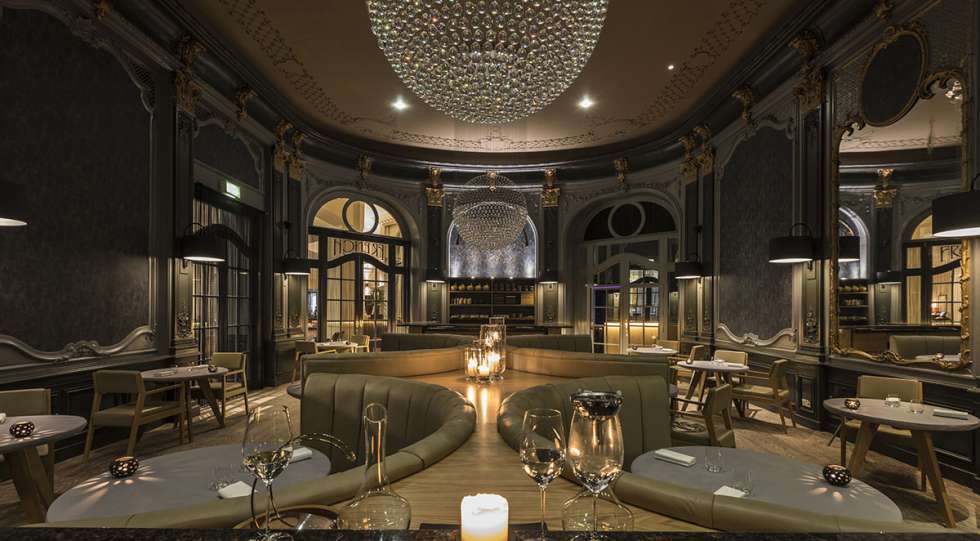 About Adam Reid at The French
Adam Reid at The French is the flagship restaurant of the historic grade ll listed Midland Hotel in central Manchester. He took over as chef-patron in 2016 following Simon Rogan's departure. Just like the rest of the hotel the interior of The French is pretty grand and classical - high ceilings, plush sweeping banquettes and old school elegance. The food is contemporary and seasonal fine British dining using top ingredients. There's a choice of tasting menus and wine pairings.
About the Adam Reid at The French Wine List
Mid-sized list with a dozen or so by the glass. There's the odd bottle of something quirky or esoteric, but all in all it's a classic Old World list, pimped up with some noteworthy new world gloss. Decent selection of champagnes as you expect from a good hotel - grower, grand marque and prestige cuvées. Around 250 bins in all, with sweet and fortified covered perfectly well. One unique aspect is that the wines are listed by grape variety as opposed to region or price, and the varieties themselves in alphabetical order, starting with the lesser spotted Albillo (Spanish white) and Areni Noir (Armenian red) all the way through to Viognier and Zinfandel respectively. Unusual perhaps but actually makes for very easy reading.
BYO
Yes - £25 for still, £30 for sparkling.
Great for
Champagne
Old world
Stay over
Tasting menu
Wine pairing