31 new wine places in Berlin and Potsdam 2023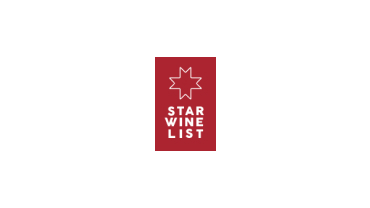 Check out the latest additions of great wine places in Berlin and nearby Potsdam, selected by Star Wine Lists ambassador Manu Rosier.
Address: Schönhauser Allee 62, Berlin

Dr. Maury is a casual wine bar that opened in Summer 2018 in the popular district Prenzlauer Berg. You will be welcomed to a warm, cosy, and friendly atmosphere by staff who live and breathe wine. The clientele is mostly French–and that means something. It gives me the feeling that Dr. Maury take the time to understand the customer's wants and needs and provide what they desire.

Phone: +49 30 4530532620

Address: Landsberger Allee 106, Berlin

If you are looking for a place where you can dine and drink in breath-taking views of Berlin, Skykitchen is without fail the cream of the crop. The name clearly holds the promise: you dine on the twelfth floor of the surprisingly well-appointed hotel Vienna House Andel's Berlin. From every seat you can look out over the cosmopolitan city of Berlin. Super cool–it's great view, really! The atmosphere of the restaurant is very pleasant, being modern but not over the top. It's all a bit dark, even cosy in a sense. A structure standing in the middle, into which you can see through a few windows, ho...

Phone: +49 30 84421362

Address: Senefelderstraße 30, Berlin

The atmosphere here is neighbourly, almost intimate―you immediately feel welcome! This is due both to the appealing bistro setting and to the cordial and professional proprietor and sommelier Fabian Fischer. He has a pleasingly personal touch in his dealings with guests and a clear enthusiasm when it comes to recommending the most suitable wine. Steven Zeidler is in charge in the kitchen. His set menu creatively combines regional tradition with influences from across the globe. A 100% vegetarian set menu is also available. Good to know: there are also a few small tables to be had on the paveme...

Phone: +49 172 1594097

Address: Veteranenstraße 16, Berlin

Located at the border of Mitte and Prenzlauer Berg districts, by the well-named Weinberg ("vineyard") Park, Edel & Faul stands for an international program with a strong character, but one that's out of the mainstream. The Weinerei Forum is their wine bar just round the corner and lives up to its name: a place where you can taste the wines from our Edel und Faul, talk about them or simply meet friendly people. They are looking for exciting hot shots for you all year round. From natural to classic, only one point is decisive for them: NO DOGMA! Thematically they go from the German Mosel to Ge...

Phone: +49 30 30640772

Address: Kolonnenstraße 62, Berlin

"There should be good wine bars in the gastronomic metropolis of Berlin like the proverbial sand by the sea. Well, more like amber from the Baltic Sea―I was looking for it in vain recently". Sylvia Jost from Berliner Zeitung explained it correctly. In recent years, it has been difficult to find a wine bar where you feel welcome, where you are treated as an individual and where you can have time to drink and taste the wine in your glass. Luckily, the Weinlobbyist opened shortly before the pandemic and still thrives thanks to host and owner Serhat Aktas. The setting is perfect too―in the popular...

Phone: +49 30 28633979

Address: Schönstedtstraße 14, Berlin

Ezsra follows a farm- and forest-to-table principle, with an unusual focus on often simple ingredients, regional farming and wild foraging. A menu that changes daily is the answer to hyper- seasonal thinking. You will always find zero waste solutions on the menus. They mainly work with freshwater fish from the region and game from the forests. But when they find invasive species or high population fish from the north sea or very well treated goats, cows or pigs they also work with them. What you don't know is that Ezsra is in sync with its neighbourhood, Neukölln, being open minded, pure, wil...

Phone: +49 30 52666911

Address: Weichselstraße 7, Berlin

Located in the lively district of Neukölln, Jaja is a laid-back wine bistro serving natural wines and local organic food. A place where they think politically and act collectively, from concept to the final touch. Just like their wines, their cuisine is focused on quality products and proximity to producers. The food they make and serve respect seasonality, to represent the diversity, the care, and the work of the farmers, growers, and makers in the region. Jaja offers over 200 different kinds of fresh and lively natural wine from growers that work close to nature, mostly from France, or othe...

Phone: +49 30 22600377

Address: Gärtnerstraße 6, Berlin

Close to the nicest weekly market in Berlin on Boxhagener Platz in the dynamic district of Friedrichshain, Noble Rot is a breath of fresh air in the Berliner wine scene. Open seven days a week― a rarity in Berlin or in Germany― Noble Rot is the perfect place to un-wine-d with friends, colleagues or during a private tasting session, all in a lively, yet cosy atmosphere. Noble Rot specialises in the lesser-known and unknown as well as celebrated and under-the-radar German and Hungarian wineries. The sommelier team is highly qualified and friendly and will make sure that your time will be one to...

Phone: +49 30 42219926

Address: Zur alten Flussbadeanstalt 5, Berlin

The Hafenküche is located directly at the Citymarina Berlin and thus directly at the exit of the Rummelsburg Bay. It's a magical place where you will find a restaurant with terrace and fireplace, a beer garden and a barbecue area right on the water, for up to 17 people. Not only is the gastronomy strongly influenced by the owner and sommelier Mathias Brandweiner, but the way you will be generously and warmly welcomed will make you forget that you are even in Berlin. The wine list is international, with the emphasis on Germany and Austria. The beauty of it is how Mathias and his team manage to...

Phone: +49 30 98396198

Address: Kleine Hamburger Straße 2, Berlin

Located in Central-Mitte, Frea isn't just another hip restaurant on Torstrasse in Berlin. It's the world's first zero-waste restaurant that deliberately avoids plastic packaging. The aim is, as far as possible, not to produce any waste. In times when 100 million tons of food are thrown away worldwide every year and the oceans are full of plastic, this is a big challenge for a restaurant that has its own small ecosystem. "For us, zero waste means sustainability. Thinking about what you're doing and knowing the implications of what you're doing. Because it's not just about the packaging, but a...

Phone: +49 30 28701224

Address: Pestalozzistraße 3, Berlin

The walls are drenched in a juicy green. Dark wooden furniture is set along the walls through to the kitchen, while the ceilings are festooned with diamond-like spheric lamps made of glass. A Portuguese Berliner Zimmer – wonderfully intimate and oozing comfort. In Charlottenburg. Anabela Campos-Neves has been in her kitchen on Pestalozzistrasse for almost 15 years now. She puts together her creations from fresh seasonal ingredients that she buys on the local markets, an approach that guarantees a diverse range of meals on a regular basis. Anabela has created a list of German and Portuguese wi...

Phone: +49 30 200039570

Address: Rheinstraße 45 - 46, Berlin

Far from the hustle and buzz of the city centre, Schmidt Z & Ko is the sister shop of Rutz Weinbar and Rutz Altes Zollhaus, located in the student area of Steglitz. The ambience is cosy-but-stylish, with a modern twist. An original detail: The oak tables and chairs of the wine bar come from original barrels from local wineries. A secret tip is Schmidt Z & Ko's homemade bread, accompanied by a homemade dip, to go with your glass of wine. In summer you can also enjoy your wine in the open air, either on the Rheinstrasse terrace or in the listed Goerz courtyards. Schmidt Z & Ko stands for a wide...

Phone: +49 30 48491501

Address: Wolliner Straße 20, Berlin

Where the barbed wire-protected inner Berlin wall used to be, today vines stand sentinel on the terrace. Where in the past the Stasi interrogated East German defectors, you can now clink glasses at the Mauerwinzer with wines from the east and west―in Prenzlauer Berg, a few metres away from Mauerpark. It was the vision, which became reality, of journalist Peter Brock and architect Roland Wolff, who have established a space where their shared passion for wine can flourish. Housed at a historic site adjacent to the former Berlin Wall, Mauerwinzer wine shop and bar ranks among the best new busi...

Phone: +49 30 21210

Address: KaDeWe - Die Sechste, Tauentzienstraße 21-24, Berlin

Kaufhaus des Westens, better known as KaDeWe, is located in Schöneberg, close to the Berlin Zoo at the end of Kurfürstendamm, the German Champs Elysees. It's the best-known luxury department store in Germany. It happens to be the largest on the European continent, being opened since 1907. The sixth floor has the almost legendary "Delikatessen" department which is a brand on its own: Die Sechste. Up there, lovers of anything culinary and especially Champagne will be in heaven. Hagen Hoppenstedt is the KaDeWe Sommelier. As a host by heart, he makes sure that the best brands of Champagne, inclu...

Phone: +49 30 338402320

Address: Paul-Lincke-Ufer 21, Berlin

Restaurant VOLT is situated in the former transformer station Kreuzberg. Built in 1928, it sits directly on the banks of Landwehrkanal and knows how to fascinate with its flair: candle light and mellowed light from gold-coloured spherical lamps provide the right background for a sophisticated evening. The lovely staff welcome you to this place all year round. If you want to enjoy unusual service, you should visit this place. Prices in this restaurant deserve attention because they are quite attractive. Spectacular decor helps customers relax. Restaurant VOLT is a Michelin selection and has be...

Phone: +49 30 23938186

Address: Böhmische Straße 13, Berlin

Sarah Hallmann opened a breakfast bar in Neukölln in 2016. A lot has happened since day one. Rosa Beutelspacher joined her side as Head Chef and the two women have developed Hallmann & Klee into one of the most interesting places to eat in the city. "Honestly good cuisine" describes the clear, creative, and always cordial kitchen style of the two chefs. Patricia has carefully selected wines. As well as the classics, many young wineries and wine producers are represented. The team at Hallmann & Klee are for many of those producers a way into the Berlin wine scene and it is so refreshing to s...

Phone: +49 30 590051234

Address: Potsdamer Straße 3, Berlin

A true oasis in the middle of Berlin! Up here on the 5th floor of the hotel "The Mandala" you can sit on the small terrace with chestnut trees and a fountain! It belongs to the chic, light and airy roof garden restaurant, in which, thanks to the all-round glazing, you almost feel like you're outdoors. Beautiful bamboo plants provide an Asian touch. But it's the food that really raises the roof. Chef Michael Kempf takes his inspiration from his home country and as far afield as the Americas and Asia. The creative dishes are full of flavour and aromas, including the great desserts. All this is r...

Phone: +49 30 49207242

Address: Köpenicker Straße 174, Berlin

Richard Restaurant from Swiss Chef Hans Richard is a gem, situated in a somewhat awkward part of Berlin. It is about a five-minute walk from Schlesiches Tor on Köpenicker Strasse in Kreuzberg. During the day, sunlight shines through stained glass of the building's original windows, casting different lights across tables and onto art on the walls. Richard offers French-inspired cuisine à la Ducasse, which tantalises the tastebuds through an unusual combination of well-known and innovative dishes. Hans Richard describes the cuisine of the restaurant as modern and classic. The selection is wel...

Phone: +49 30 48494599

Address: Anklamer Straße 38, Berlin

Tucked away in a backyard in Mitte district, you will discover a surprisingly spacious restaurant based on the country style Nordic comfort. The décor does not look cheesy at all, but references the industrial charm of the building. As you enter the restaurant, you will be welcomed by a large window looking into the kitchen. Heimlich Treu attaches great importance to regional, seasonal cuisine with a high creative standard. Only small dishes are served to share at the table, consisting of only three components. All of them, from starters to desserts. The wine list is rather minimalistic like...

Phone: +49 30 680730448

Address: Behrenstraße 55, Berlin

Back in 2007, there were no recipes and no rules for a vegetarian fine dining restaurant in Berlin. So, at Cookies Cream, they created a cuisine of their own, which is about using modern techniques of processing, as well as old knowledge of ingredients. During growing time, they get most of their supplies freshly harvested from their farmer in Krielow/Brandenburg. Cookies Cream is ever changing and never the same. Cookies Cream was selected as the best vegetarian restaurant in Berlin by the Guide Michelin in 2018 and has been awarded one star every year since. Nowadays it offers a full vegan...

Phone: +49 30 20672828

Address: Friedrichstraße 167-168, Berlin

Located on Friedrischstrasse in the heart of Berlin, Bocca di Bacco is an institution. On the outside is a smart historical façade; on the inside, an attractively modern and elegant restaurant complete with a bar and lounge. A sophisticated ambiance, a great location, and a serious number of celebrities. These are some key qualities of the Italian gourmet restaurant Bocca di Bacco. Dark furniture and art adorning the walls provide an ambiance in which celebrities can relax. Visible through its glass panes, the kitchen turns out Italian cooking. Needless to say, the pasta is homemade. If you'r...

Phone: +49 30 26021263

Address: Budapester Straße 2, Berlin

Located in the Charlottenburg district, on the 14th floor of the Intercontinental Hotel, bordering the famous Berlin Zoo, Hugos offers panoramic views of the city, including the Victory Column, Alexanderplatz, and the Memorial Church for example. Hugos' 360° vista is ideal for celebrating special occasions while sipping wine in an award-winning restaurant. The wine list curated by Manfred Welter is an award-winning list―Best of Award of Excellence 2016 by Wine Spectator―something worth mentioning as German wine lists don't get this distinction very often. The 300-strong list covers all the m...

Phone: +49 30 201805160

Address: Kantstraße 79, Berlin

An ex-women's prison may not scream 'romance' but there's something about Lovis that lends itself to candle-lit dinners for two. Hidden behind a discreet door on Charlottenburg's busy Kantstrasse, a 19th-century courtyard blooming with wildflowers and clambering shrubs leads to a gabled dining room with a canopy of twinkling lights. My friend Sophia Rudolph spent her formative years in Lyon, France's "official" culinary capital, and went on to work with legend Alain Ducasse, so naturally, her cooking is rooted in classical French technique. However, her four-course, six-course, and a la carte...

Phone: +49 30 62733210

Address: Pannierstraße 24, Berlin

In Berlin, it often happens that outward appearances disguise inner values. Neukölln, in particular, knows how to surprise. Back in the days, Neukölln was a completely different place, and one had to be brave to go to Hermannplatz. Today, however, times are different. The interior of Restaurant Merold impresses with its restrained understatement, which is reminiscent of Copenhagen. Jonas Merold has been pursuing his version of a modern restaurant here since November 2021. They offer a somewhat funky wine as well as classics for those not too fond of natural wine. They both taste incredible....

Phone: +49 30 63418104

Address: Brunnenstraße 172, Berlin

Located in Mitte by the Weinberg Park, Jord which means 'earth' in Swedish―not the planet, but the mother soil on which everything grows and thrives, making life possible―is the second restaurant of famous Chef Björn Swanson-Faelt. Jord stands for home, solidarity, tradition, remembrance, and love, topics that are dear to Björn. They created a combination of a seasonal and sustainable dinner concept that features a unique and fairly-priced wine list. Jord would be nothing without the connection and love for the vine and so there are over 150 references on their wine list crafted by Bernadette...

Phone: +49 174 1916697

Address: Kienitzer Straße 95, Berlin

Located in the vibrant district of Schillerkiez in Neukölln, this wine shop-turned-wine bar is your new address in Berlin. The team of hard-working wine and food enthusiasts are looking to create a space to enjoy great wine and great food but without taking themselves too seriously. French flair and a high level of charm – that's what the French are like! And that's why we love them. A nice and generous wine shop welcomes you with the possibility to taste your favorite pick at the bar or in the room behind it, overlooking a small kitchen. The wine list offers you the opportunity to discover...

Address: Manteuffelstraße 100, Berlin

Located a few meters away from Markthalle Neun, the market square that hosts the famous RAW Fair, Nomi Winebar is the best new wine address in Berlin. They manage to take away the anonymity and hectic pace of the city and offer their guests a space to relax and enjoy, with advice at eye level, in a bar where everyone can find something. The enjoyment of wine is rounded off by small delicacies. They support small wineries that produce close-to-nature. This is also how the name of NOMI came about, which is made up of the words "No" and "Chemisty". It's important to them that when they select...

Phone: +49 30 28628016

Address: Eichendorffstraße 1, Berlin

Located between the notorious Torstrasse and Nordbahnhof in Mitte, Bar Schwips has established a new concept of hospitality: tea and wine. Weien and Jonas, your host and your sommelier are both committed to their passion for tea and wine culture and invited their guests on a culinary voyage: "Indulge yourself in complex flavours and discover exciting food pairings with just the right amount of Schwips". On top of their well-curated selection of teas and wines, expect a warm welcome in a new hospitality way. In all my time as a sommelier, I have never seen a wine list quite like it. You will f...

Phone: +49 331 20046540

Address: Mangerstraße 34, Potsdam

A freshly renovated Gründerzeit villa with a view of Potsdam's Heiligensee and a culinary concept developed by Berlin's top chef Tim Raue. It definitely sounds like a successful combination! In any case, the German TV presenter Günther Jauch―aka Mr "Who Wants To Be a Millionaire?"―the owner of the Villa Kellermann, has created the best conditions for an all-round perfect meal. Original architectural elements such as stucco decoration, wood panelling, doors, and a marble fireplace have been extensively restored, and furniture and lights have been redesigned and made to measure. The real highlig...

Phone: +49 331 2701791

Address: Jägerstraße 39, Potsdam

The restaurant offers an ambiance that is unique in Potsdam and stands out with the enchanting charm of this cozy half-timbered house from the 17th century, which is a heritage-listed building. The restaurant has been one of the best addresses in Potsdam for years. Carsten Rettschlag creates for a mixture of classic French cuisine and his own modern creations inspired by Potsdam and its surrounding. A wine list with over 120 different references from France and Germany.

Phone: +49 331 20090666

Address: kochZIMMER, Am Neuen Markt 10, Potsdam

Since December 2017, the Frankenhäuser family has had its kochZIMMER restaurant in the "Gaststätte zur Rats Waage" on the Neuer Markt in Potsdam. A "New Prussian cuisine" is served. Here, in the ambiance of the building from 1752, the culture and history of Potsdam can be experienced. Menus of the Prussian kings are interpreted in a modern way and paired with international influences. The wine selection takes you on a journey through the German and French wine-growing regions. They curate a drink accompaniment for you that is tailored to their menus of the new Prussian cuisine. The excellent...