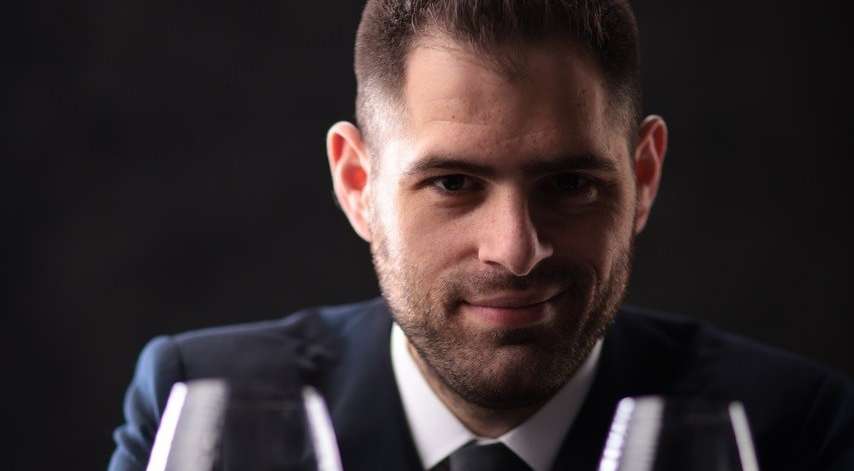 Aris Sklavenitis has a degree in Oenology, is an Advanced Sommelier certified by the Court of Master Sommeliers, has Diploma of the A.S.I. (Association de la Sommellerie Internationale), is a Wine & Sommelier Expert by Genius in Gastronomy and is also studying towards the WSET Lvl 4 Diploma.
He is also the Head Sommelier and owner of Oinoscent Wine • Food • Cellar, as well as Vice President of the Greek Sommelier Association, and Sommelier Ambassador of Bodegas Krontiras Winery. Aris writes wine articles for several magazines in the Kathimerini Publishing stable, and is Wine Director at Dipnosofistirion Company. He also oversees the wine lists of a number of other restaurants and hotels.
Aris was the best Greek Sommelier for 2016 and 2019, and won the Greek Sommelier Competition and represented Greece in the World Sommelier Competitions of 2019 and 2023.