Zum Grünen Gaul has the best short wine list in Germany 2021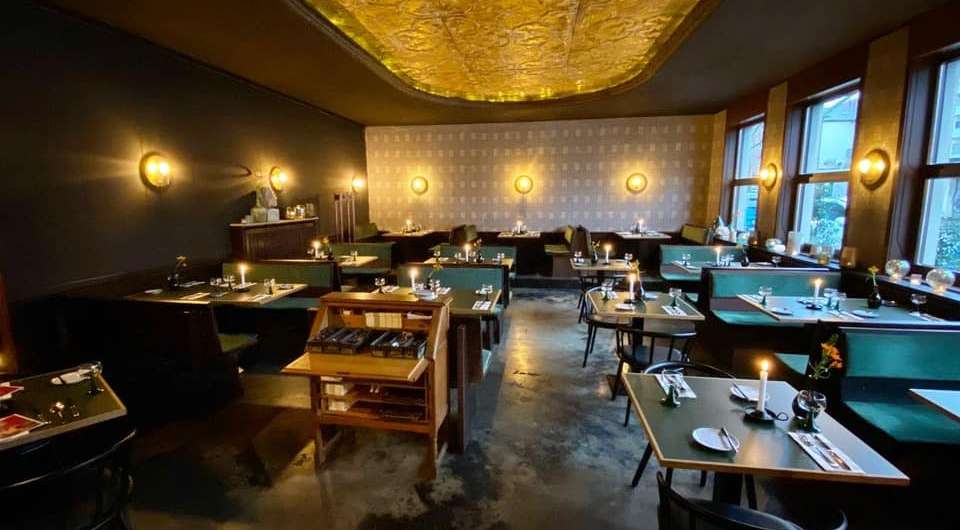 Zum Grünen Gaul won the category Best Short List in the first ever Star Wine List of the Year Germany on 26 April. The category recognizes the best wine list with fewer than 250 listings. Star Wine List of the Year is presented in partnership with Austrian Wine.
"Amazing ! What a great acknowledgement for all the work we put in", says Head Sommelier Tibor Werzl.
"Sometimes it is more difficult to build a short wine list than a long wine list. I think Zum Grünen Gaul really did a great job there, having great diversity, but also great depth in such a short wine list," says local jury member and Master of Wine Konstantin Baum.
Fellow jury member Paz Levinson says:
"I know how difficult it is to build a short wine list. Here, the selection is great, the prices are great, and there are great verticals that are very difficult to have in a short wine list."
Tibor Werzl, could you describe the philosophy behind your winning wine list?
"A focus on German and French wines. Mostly organic or biodynamic farming. Less number of producers but more depth in terms of vintages."
What's your opinion about the wine scene in Germany in general, and about the other contestants in particular?
"I think we have a great dynamic wine scene with creative young sommeliers in Germany. All the other contestants derserved to wine as well. I love to go to easy, 'no-fine-dining' places with great wine lists and fair prices."
Zum Grünen Gaul is now qualified for the Global Final of Star Wine List of the Year on 31 May.
Here are the silver medalists in the Best Short List category:
• Coda
• Golvet
• Henne Weinbar
• Horváth
• Michelberger Restaurant
• No Name

JURY
The jury for the event were three members from of our international top sommelier panel:
Arvid Rosengren, 2016 Best Sommelier of the World
Pascaline Lepeltier, 2018 Best Sommelier of France
Paz Levinson, Best Sommelier of Argentina and the Americas
And as our local wine professional for the jury:
Konstantin Baum, Master of Wine, Germany
GLOBAL FINAL
The winners of the Global Categories are now qualified for the Global Star Wine List of the Year, in partnership with Austrian Wine. It will be held online on 31 May.
The winners of the Austrian Wine List category also win an all-inclusive trip to Vienna and VieVinum in 2022.
Published 26-April-2021
News / Germany
Premium: Search more than 2000 wine lists in 35+ countries. Download an unlimited number of wine lists.