Vintage Wine List 2018: Silver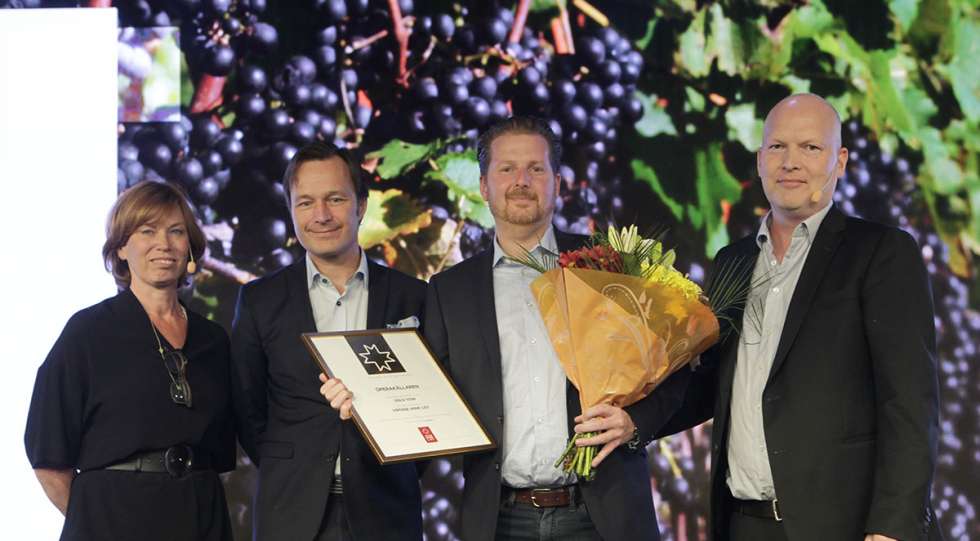 Operakällaren won the Gold Star in the category for vintage wines in Star Wine List of the Year 2018.
In total there were nine categories in Star Wine List of the Year 2018. The finalists and winners in seven of them were voted by the jury with Mischa Billing, Mark Andrew MW, Per Styregård, Erika Lindström and Krister Bengtsson.
One category was voted for by the readers of Star Wine List and one category was voted for by sommeliers.
"Have to say, the overall standard was seriously impressive," sade jurymedlemmen Mark Andrew, MW och grundare av Noble Rot Magazine & Wine Bar.
Operakällaren won the diploma with the Gold Star.
The Silver Star winners were:
Djuret, Stockholm
Dorsia, Göteborg
Granen, Petters vinlista, Åre
PM & Vänner, Växjö
---
THE CATEGORY IS SPONSORED BY GAGGENAU:
Being over 300 years old, Gaggenau, the luxury brand for professional-grade home appliances, consciously thinks long term. With its design of traditional avant-garde, the brand pays tribute to its century-old history and experience whilst being committed to pioneering innovations that facilitate the private chef and connoisseur.
It's not a secret – for the serious wine aficionado wine is a passion bordering on obsession, equalled only by the desire for the ultimate in storage. Gaggenau has created a series of wine climate cabinets that not only maintain constant temperatures ensuring storage precision, but also showcase your collection.
The wine climate cabinets of the Vario cooling 400 series offer a choice of different sizes inviting you to regularly add to your wine collection. Up to three independently controlled climate zones are controlled via an intuitive TFT display. Part of your collection can be stored in cellar-like conditions while you can bring those bottles that should be enjoyed now, to drinking temperature and serve on demand. Hidden telescopic rails allow the bottle trays to fully extend, while extendable oak rods in the aluminum shelving protect the wine from any aromas. Humidity is maintained at a specified setting whereas sound and vibration are minimised, ensuring a calming environment, inside and out.
To seamlessly blend in with your kitchen surroundings, the Gaggenau wine climate cabinets 400 series can be combined with individual furniture fronts, or, if you rather prefer to make a statement, with stainless steel or glass doors. Along with appropriate accessories, your wine climate cabinets ensure decanters or opened bottles maintain their perfect temperature, so you can serve guests with perfectly tempered wine throughout your meal. And if you wish, you can even utilise the presentation light to subtly highlight to your guests what they are enjoying.
Published 07-May-2018
News
Premium: Search more than 2000 wine lists in 35+ countries. Download an unlimited number of wine lists.