The Wine Drinker's Guide: How to decipher a French wine label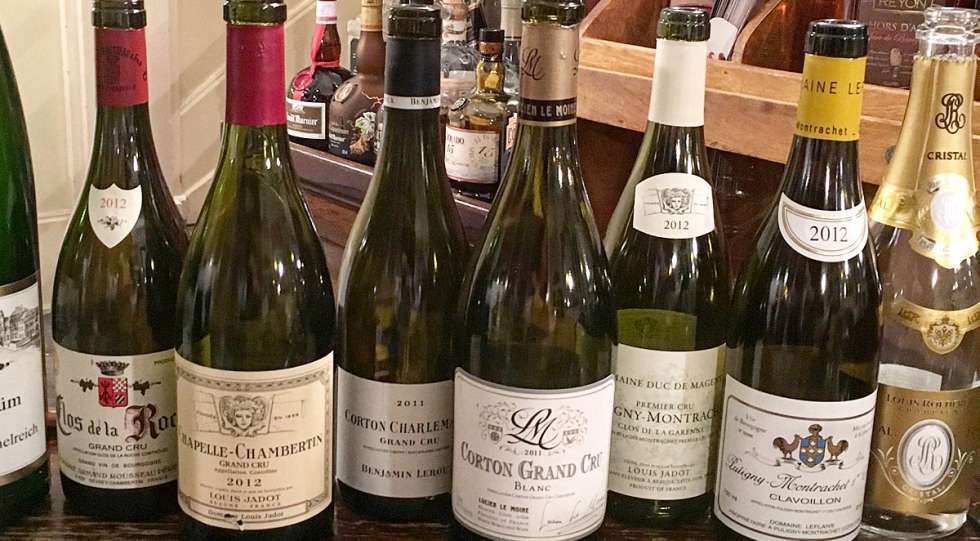 Yes indeed, French wine labels can be difficult to read and understand, especially for the ones of us who don't understand French. But, here's a quick guide on how to decipher French wines when you're reading wine lists and getting bottles on the table.
THE BASICS
French wines are labelled by region, and not by grape. Which means you have to learn which grapes are the most common in the different regions to know what you'll get in your glass.
The most common ones to know are:
Bordeaux: Quite powerful and austere wines, and without a doubt, the world's most famous wine region. Mainly Cabernet Sauvignon-driven wines on the left side of the river, and Merlot and Cabernet Franc on the right bank.
Burgundy: This is Pinot Noir country when it comes to the reds, and Chardonnay for whites.

Beaujolais: Basically all about Gamay, both juicy Beaujolais Nouveau-style wines and some long-lived and firm ones in a style not far from Burgundy.

Loire: In the east, you'll find crisp, light whites made of Sauvignon Blanc. When you travel to the west, like in Vouvray and Chinon, it's mainly Chenin Blanc for whites and Cabernet Franc for reds. In the far west, you'll find some light, fresh and almost salty Muscadet, perfect for seafood pairings.

Rhône Valley: In the northern part mainly peppery and meaty Syrah, and the southern part mostly rich Grenache, and blends (also with Mourvèdre).

Alsace: Mainly about whites: crisp Riesling, fat Pinot Gris and perfumed Gewurztraminer.

Languedoc-Roussillon: A region with a lot of different grape varieties; the traditional Rhône grapes, as well as Merlot, Cabernet Sauvignon, Chardonnay and Sauvignon Blanc.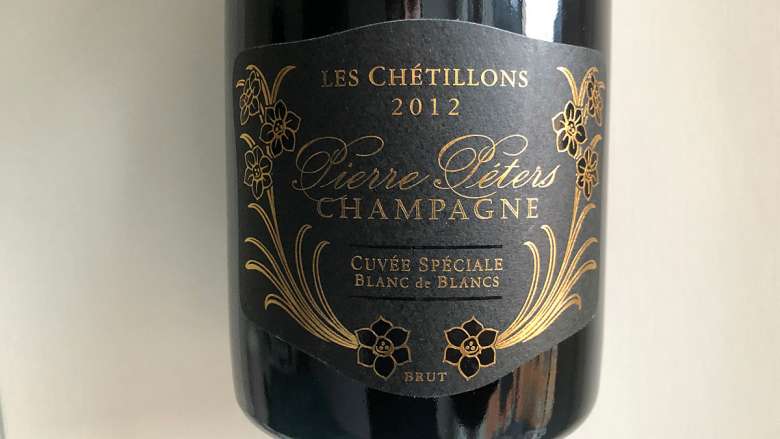 Champagne: Yes, high-quality sparkling whites, as you probably already knew.

Sud Ouest: Most famous for Tannat and Malbec.

The Bordeaux 1855 Classification
In 1855, for the Exposition Universelle, the French emperor Napoleon III asked all wine regions to establish a classification. In Bordeaux, The Bordeaux Chamber of Commerce and Industry ranked all the domains of the Medoc (plus Haut-Brion in Graves) based on price and reputation. The wines were divided into five quality groups – "crus" – and that cru system is still an important part of the Bordeaux wine business.
In 1855, four red wines were ranked Premier Cru, or "first growth", and in 1973 a fifth one was added:
• Château Haut-Brion, Pessac, AOC Pessac-Léognan
• Château Lafite-Rothschild, Pauillac, AOC Pauillac
• Château Latour, Pauillac, AOC Pauillac
• Château Margaux, Margaux, AOC Margaux
• Château Mouton Rothschild, Pauillac, AOC Pauillac (1973)

Then there's 14 second growths, 14 third growths, 10 fourth growths and 18 fifth growths.
TERMS
Ok, so far, so good. Now when you know the basics, there's also a plethora of terms that might be useful when ordering a bottle. Here are some of the most common:

Blanc de Blancs: A sparkling wine made of 100% white grapes (in Champagne that means Chardonnay).

Blanc de Noirs: A sparkling white wine made from 100% black grapes.

Brut: Indicates a dry sparkling wine.

Cave: Wine cellar.

Château: A winery (not always a "castle" as such…)

Clos: A vineyard surrounded by stone walls. Quite common in Burgundy.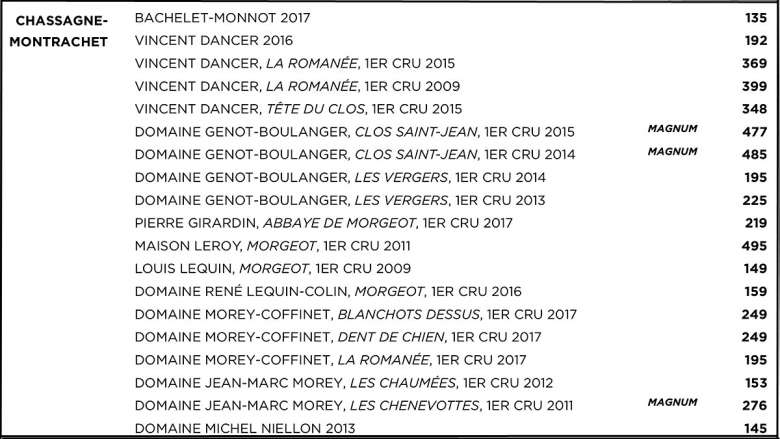 Côtes: Meaning wines from a slope or hillside. For example, Côtes Rôtie in the northern Rhône literally means "burnt slope".

Cru: Indicates quality, where Grand Cru usually is the top, followed by Premier Cru.

Cru Classé: Vineyards that have been classified. Common in Bordeaux (see the fact box above).

Cuvée: A wine batch, or a wine blend.

Demi-sec: A term for sweetness level, meaning lightly sweet/off-dry.

Domaine: A winery that also has its own vineyards.

Doux: A term for sweetness level, meaning the wine is sweet.

Grand Vin: Sometimes, it indicates a winery's top wine, but sometimes it's also used because it just sounds good. The term per se doesn't say anything about quality and can be used for any wine.

Millésime: Meaning vintage (the year of harvest)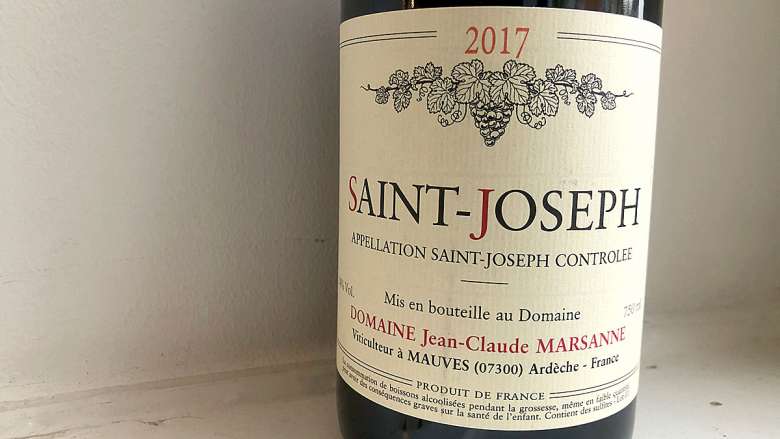 Mis en bouteille au château/domaine: The wine is bottled at the winery.

Négociant: A merchant who buys grapes, wine or juice from growers and sells the wines under his own label.

Non-filtré: The wine is unfiltered.

Pétillant: A lightly sparkling wine.

Propriétaire: Winery owner.

Supérieur: Means that the wine has a higher minimum level of alcohol, and also higher ageing requirements. A term used mainly in Bordeaux.

Sur Lie: The wine has been aged on its "lees" – dead yeast particles, which gives the wine a certain creaminess and sourdough-touch. Most common in Muscadet in the western Loire.

Vendange: Harvest.

Vendangé à la main: The grapes are hand-harvested.

Vendange Tardive: Late harvest – meaning the wine will be sweet.

Vieille Vignes: Old vines (old vines usually give the wine more concentration and depth).

Vigneron: The estate owner, grape grower or winemaker.

Vignoble: Vineyard.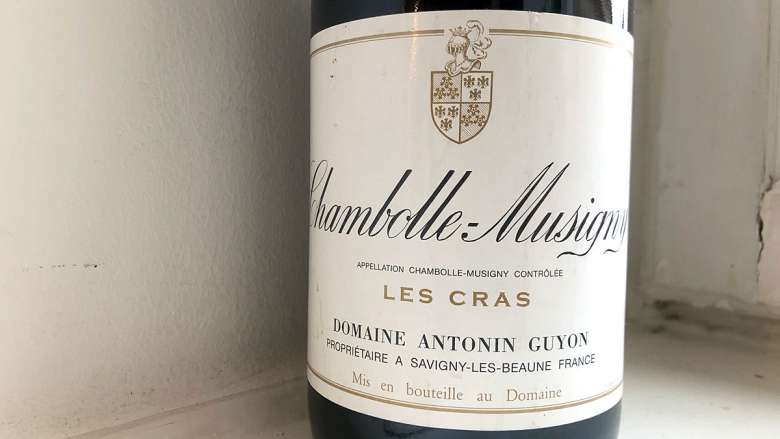 EXTRAS:
Yes, sorry, but quite often it's even more complicated than this. Most of the times the label doesn't state the bigger region, like Burgundy or Bordeaux, but only the sub-region (or appellation, as it's called). Like Volnay (Burgundy) or Pauillac (Bordeaux).

So, here's a brief guide to the most famous sub-regions that might come in handy:

Bordeaux:
Left bank: Médoc, Haut-Médoc, Saint-Estèphe, Pauillac, Saint-Julien, Margaux, Graves, Pessac-Léognan. 
Right bank: Pomerol, Saint-Émilion, Fronsac, Lalande-de-Pomerol.

Burgundy:
Côte de Nuits: Marsannay, Fixin, Gevrey-Chambertin, Chambolle-Musigny, Vougeot, Vosne-Romanée, Nuits-St-Georges.
Côte de Beaune: Pommard, Volnay, Meursault, Puligny-Montrachet, Saint-Aubin.

Northern Rhône:
Côtes Rôtie, Condrieu, Saint-Joseph, Hermitage, Crozes-Hermitage, Cornas.

Southern Rhône:
Châteauneuf-du-Pape, Gigondas, Lirac, Vacqueyras.

Loire:
Crisp white wines: The Sauvignon Blanc-based regions of Sancerre, Pouilly-Fumé, Menetou-Salon, and Muscadet-based by the Atlantic coast.
Chenin Blancs: Anjou, Vouvray, Saumur, Savannières.
Reds: Chinon, Bourgeuil, Anjou, Saumur.

Premium: Search more than 1900 wine lists in 35+ countries