Star Wine List launches Trade site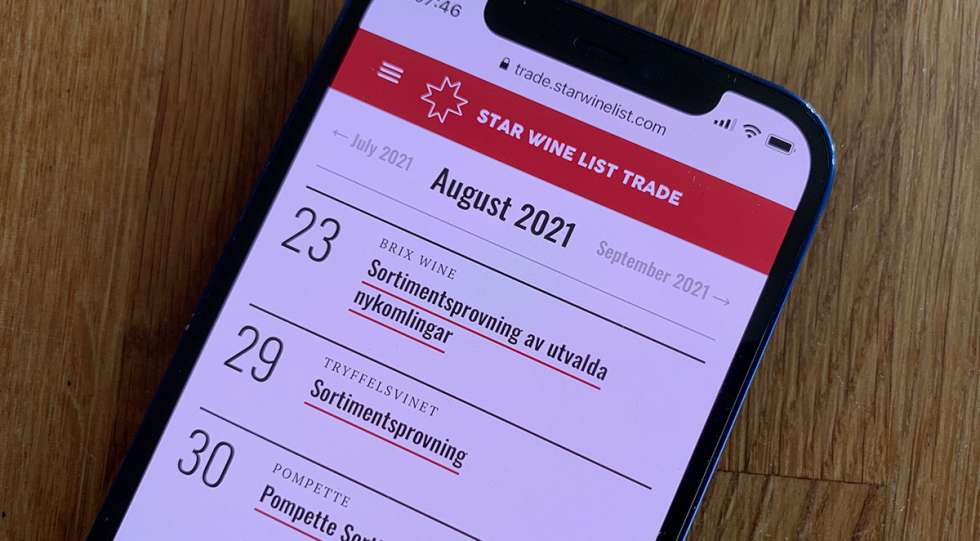 Star Wine List launches a new website for the wine trade: Star Wine List Trade. The first version is a calendar of industry events for the Swedish wine trade.
"We know how hard it is to organise events that don't collide with others, and how difficult it is to get an overview for sommeliers, importers and media. Therefore we are launching a solution where all industry players can post their events, for free," says Krister Bengtsson, Star Wine List's founder.
Star Wine List Trade, https://trade.starwinelist.com, is a new site, separate from the regular Star Wine List site and app.
"We will develop more features, services and content targeting the trade going forward. We want to separate that content from the regular Star Wine List experience, therefore the new subdomain and name," Krister Bengtsson explains.
The first version of Star Wine List trade is built for the Swedish market but we already have demand to launch the calendar for other countries, so sign up to our newsletter to be the first to know about future launches.
If you wish to post events for the Swedish market, or if you are interested in using Star Wine List Trade in other markets, please contact us with information about your organisation, at info@starwinelist.com.
Published 12-August-2021
News
Premium: Search more than 2000 wine lists in 35+ countries. Download an unlimited number of wine lists.