Sören Polonius - World champion coach on what it takes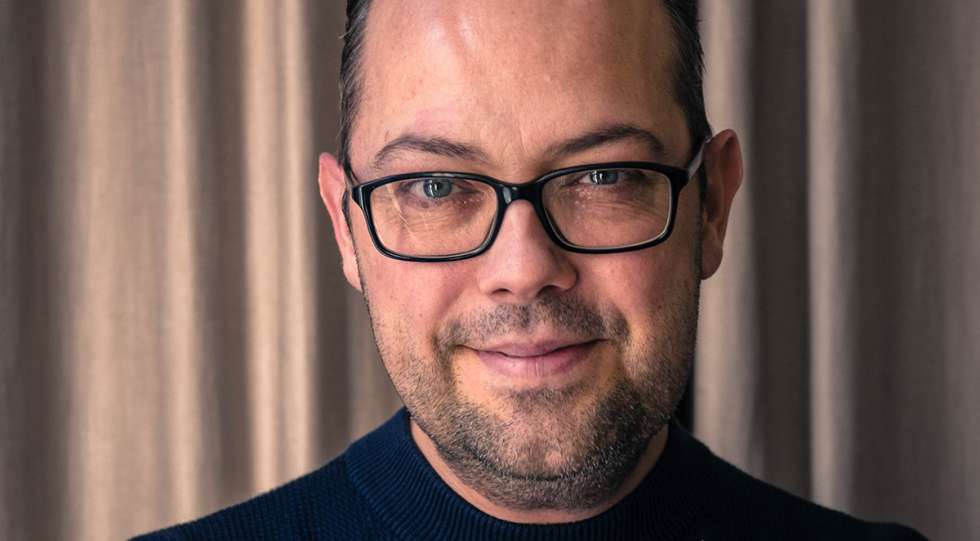 The Sommelier World Championship begins in Antwerp on Monday. Sweden is competing as reigning champion after Arvid Rosengren's victory in 2016. Swedish hopes rest with Fredrik Lindfors, coached by competition expert Sören Polonius.
Sören Polonius, wine director at restaurant group Adam/Albin in Stockholm, was Swedish champion in 2006 and 2008, and has competed at three Nordic championships, two European championships and one World championship. When he lost the desire to compete in his hotel room at the World championship in Chile in 2010, he decided to train others instead. Because competition does have its attractive side after all. The adrenaline rush as you wait for the starting gun.
Three years ago, he helped Arvid Rosengren win gold. The pressure is on Sweden's representative this week. Fredrik Lindfors is head sommelier at the Grand Hotel in Stockholm. Sweden also took world championship gold in 2007, when Andreas Larsson won.
Why did Arvid Rosengren win?
"The main reason is that he is a skilled sommelier with solid theoretical knowledge. He has an academic background and finds it easy to acquire knowledge. In the competition, theory is extremely important. You can always train up on the practical side. And you need to have strong nerves. When Arvid won, there were 500-600 people in the room, and it was broadcast live."
How do you train to cope with the mental pressure?
"We do dress rehearsals with an audience. When we train, we have people who look at the details. Then we take part in competitions as guests. Fredrik attended the Baltic championship before the Nordic championship, and in November he was in the Balkans. I was a guest judge there, and one of my conditions was that Fredrik would be allowed to take part. Ha ha!"
What do you think of his chances?
"I have great faith in Fredrik. He has the theory totally down. He is one of the sharpest sommeliers there is. We have trained for this for three years."
What do you need to win the World championship?
"You need to maintain a steady high level in all parts of the competition, and you need a good palate. Winning involves making the fewest mistakes. Everyone makes little mistakes."
How do you organise the training?
"We train between two and five days a week. Sometimes we do two hours of non-stop blind tasting. Sometimes we go for six-eight hours."
How do manage to fit it around your work?
"You need to prioritise. Sleep less. And your family has to take a back seat."
Sweden has two world championship gold medals. How did that happen?
"We have the advantage of being able to taste wine from all round the world. It's easier for us to access world wine than countries like France and Greece."
The sommelier world championship is held every three years. This year's competition, which represents the 50th anniversary of the championship, takes place in Antwerp, Belgium, and starts on 11 March. The final takes place on Friday, 15 March. 65 participants from all round the world are expected to compete. There are both written and practical tests on everything related to the professional role, which is not just about wine.
"Oh no. It involves chemistry, vinification, cigars, coffee, tea, chocolate... everything related to the job."
Do you know anything about the focus this year?
"No, except that we expect beer to feature heavily, so we've put in extra training on that."
Given developments in the world of wine, are blind tastings more difficult these days? Australia, for example, no longer just produces powerhouse wines.
"Yes, they are. 15-20 years ago, you knew that if a wine had the aroma of a Chablis, it was a Chablis. Today, it might equally have come from Mornington or Santa Barbara. On the other hand, the conditions are the same for everyone."
As a sommelier, does competing have any practical benefit?
"Definitely! You gain deeper knowledge, you become more self-assured, and this shows when you're serving diners. Of course, you can't stand there and expound on rootstocks and clonal breeding to your guests. You would scare them away. The same applies to the time spent decanting – you can't stand at a table and take ten minutes doing it."
By Lena Särnholm
Published 10-March-2019
Interview
Premium: Search more than 2000 wine lists in 35+ countries