Sommelier Ketil Sauer joins Star Wine List as Copenhagen ambassador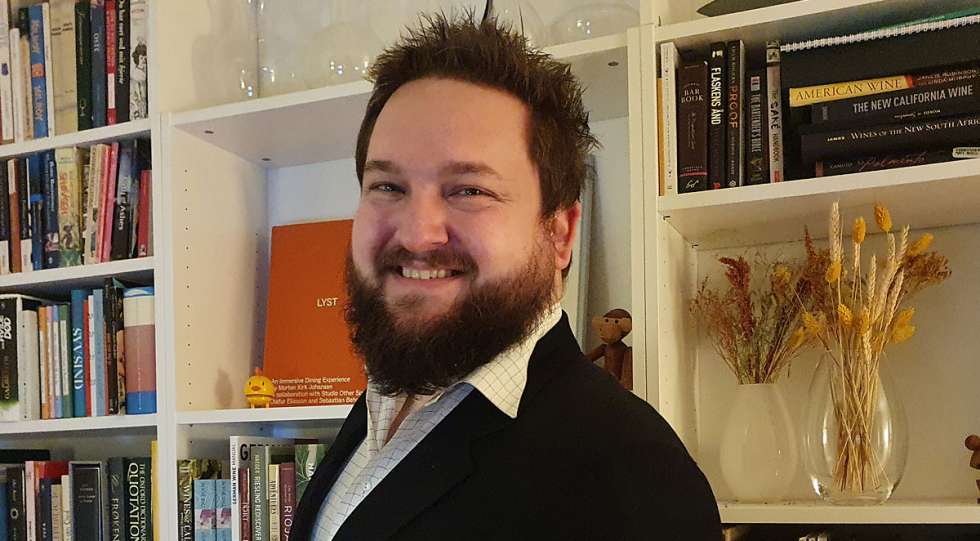 Experienced sommelier, educator, consultant and writer Ketil Sauer is Star Wine List's new ambassador in Copenhagen. He replaces Rasmus Lunkov Marquart who has moved to Los Angeles.
"It's amazing to be a part of the Star Wine List team. I feel Star Wine List is something new and growing for wine lovers, like it takes wine to a new level. For years and years, we have looked at the food when choosing our restaurant, but now we have a great option to find the wines we love and then choose a restaurant from that match. I look forward to going drinking wine and screening the wine bars and restaurants for wine service and wine lists," he says.
Ketil Sauer's career in the restaurant business started off as a dishwasher at a young age. Today he is a man with many titles on his business card: sommelier, educator, wine writer, beer consultant and wine taster. He also runs the wine importing company Sauer Wine together with his wife, sommelier Nina Højgaard Jensen.
"Sauer Wine is a company that Nina and I started some years ago – after a lot of time in books and studying, we found that so many interesting wines were available in other places but not in Denmark. We wanted to work with these amazing wines, all from small produces who focus on quality and passion."
Now Ketil Sauer also joins Star Wine List as the new ambassador in Copenhagen. He describes the city as" very wide in its taste" and that you can find both a lot of more natural wine bars as well as conventional. When it comes to current trends, he sees mainly two things:
"I see orange wine being listed in many restaurants, and people asking for it. Restaurants are also trying to look outside of France for pairings. With the prices for French wine rising, sommeliers try to find new ways to get the same quality at a more affordable price point. Austrian wines have been doing great in that regard."
"We are quite lucky to get so many great wines allocated to Denmark. Denmark is the country with the most wine importers per capita in the world," says Ketil.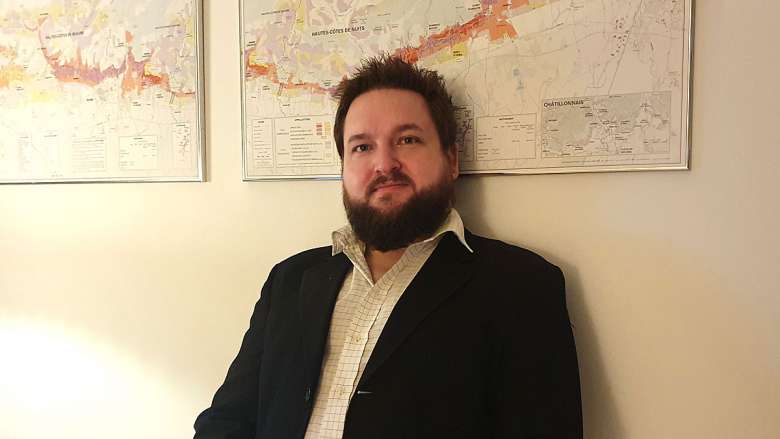 How have you used Star Wine List as a tool yourself in your work or daily life?
"I have used it for checking the wines that I find to be amazing if other people love them equally in other countries and restaurants. When travelling, it is a great tool to screen a restaurant."
What defines a great wine list, in your opinion?
"Interesting wines, fair pricing, diversity, clarity. I don't need a huge selection if the wines on the list are representing high quality and fair pricing."
Copenhagen has been sort of the "natural wine capital" of the Nordics for quite some time. Is that valid today as well, or how are the trends moving?
"Right now, with the focus on the climate and environment, what I see is that more producers are turning towards organic farming. We can be certified organic as restaurants in Denmark based on what we buy, both when it comes to wine and groceries. A thing we talk about is that we have two different camps; those who love only to drink 'natural wines' and those who only drink 'conventional wines'. With this in mind, restaurants will be chosen based on the wines."
What would you like to see more of when it comes to the wine scene in Copenhagen?
"I would love to see that everyone can drink wine without the need to proclaim that it's the one or the other trench."
I like my wines to be juicy and easy to drink when I enjoy them without food
What would you like to see less of?
"Faulty wine. On more than one occasion when I have been to wine fairs and on wine trips, I have been told that there is a 'thing' in the winemaking business that you can just sell it to Denmark if you make a faulty wine, they buy everything. I guess this is sometimes due to the saying that It's not bad, it's just different."
Which are the most exciting new wine spots in Copenhagen, in your opinion?
"Omar and Safari. I think that the wines are interesting and the pricing is fair. The lists are small but well selected, and the food is great as well."
What is it about wine that excites you the most?
"That magic moment when you taste something out of this world. Something with such taste that it sticks in the back of your mind forever."
What is your most memorable wine moment?
"When my wife called me 2 AM in the morning and said that they hade served some DRC and some old interesting Bordeaux wines and that they had some sips left in the bottles. She asked me if I would drop by and have a taste and I looked out the window, it was raining HARD, the restaurant was 15 km from home, and I had to go by bicycle. But I jumped on the bike and arrived soaked, with water dripping on the floor, just to get to taste some rare wines."
"The DRC's were nice, but the wine I'll always remember was a 1990 Château Montrose. It had matured to perfection: the primary, secondary notes and the bottle ageing became one and made it one of the best wines I have ever tried, and probably ever will. It was worth the trip."
What is your perfect wine for a night off?
"I like my wines to be juicy and easy to drink when I enjoy them without food. So, light red wines from cool climates. And I also love German Riesling's with racy acidity and minerality, or a Muscadet for a nice and warm summer night."
Premium: Search more than 2000 wine lists in 35+ countries. Download an unlimited number of wine lists.