Sara Johansson: "The interest in wine is just getting bigger in Norway"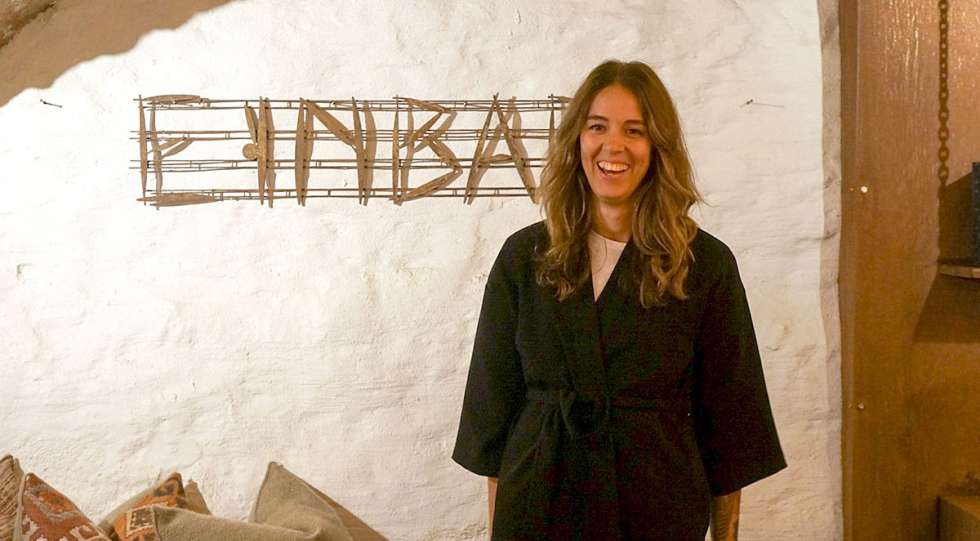 Sara Johansson is the restaurant manager and Head Sommelier at restaurant Einer and wine bar Einbar in Oslo – two venues that became instant successes when they opened around a year ago.
"The first year went by so fast; it has been crazy and amazing at the same time in so many different ways," says Sara in this interview with Star Wine List's Linn Johnsen.
"We started out very busy already from the first week, and since then it has just kept going. Everyone has been working super hard, and I am so proud that I work with so many talented people, and the guests have been awesome too, so when I look back at this year I do it with a big smile," continues Sara Johansson on the first year of service at Einer and Einbar.
Being a young restaurant, a lot has happened since day one. The wine list was two pages big when they started, and even though the plan never was to have a big wine list, it has grown steadily in all kinds of directions.
"There are more classics on the list now because nowadays most of our guests like both the more classic wines and the more outrageous ones. I think it's very fun to see that all kinds of people like to enjoy both."
In the kitchen, Einer work closely with small organic farmers, and the idea was always to keep that same philosophy for the wine programs at both Einer and Einbar, even though the concepts are quite different; at Einer they work mostly with pairings, while Einbar is more focused towards serving a lot of different wines by the glass.
"You'll find a little bit of everything here: funky riesling, grower Champagne, some classic or natural Burgundy or Swiss orange wine, for example. There should be something for every occasion, both something more 'out there' and some more traditional. I think most of our guests today have an open mind, so it's a lot of fun introducing them to new wines that they might not have picked themselves," says Sara.
For Sara Johansson, the way into the wine biz started when she applied for a job as a pastry chef at Le Canard in Oslo – "a job that I was obviously not qualified for" – but instead ended up a runner. At Le Canard, a sip of Madeira opened her eyes to the wine world.
The restaurant business is so much more respected in Stockholm
"In my second week there, Nico, the restaurant manager, gave me a glass of wine and I thought it was good, very good. He told me it was Madeira from the 18th-hundred and said 'You will never taste a wine like this again' and walked away. I was mind-blown by the taste, and I was also very annoyed that he told me that I could never taste something like that again. That's where it all got started; it was then I decided to learn more."
You've worked both in Oslo and in Stockholm, what do you consider the major difference between the wine scene in Oslo and Stockholm?
"I would say that to work in the restaurant business is so much more respected in Stockholm. More pride and passion, and not just a job you do to earn money so you can do something else later. I wish it were more like that in Oslo. Stockholm is also much bigger than Oslo, and you can tell by the number of fine dining restaurants there are, or restaurants overall with good quality no matter the price range. When it comes to the selection of wine, there is more to choose from in Sweden, but I think Norway has stepped up the game quite a lot recently, so it's exciting to see what comes next. The interest in wine just seems to get bigger in Norway. I love that!"
What wine regions do you consider to be most interesting for the moment? And where do you travel for wine - do you have a bucket list?
"I think Eastern Europe is getting more and more exciting, and I would love to see Slovenia, Slovakia and Hungary. Austria and South Africa are at the top of my bucket list, mainly because so many of my favourite winemakers are located there."
Last, but not least: do you drink wine on your day off - and what is your secret gem in Oslo?
"If I'm not at Einbar I mostly end up at Arakataka, Tranen or Chez Colin, open on Sundays and with great wines to choose from. What I drink? Very different from time to time, but I will never say no to a glass from Tschida, Sepp Muster or a glass of old Madeira or Rivesaltes – or anything with flor!"
Check out the wine list at Einer & Einbar below!
Premium: Search more than 1900 wine lists in 35+ countries