Rasmus Marquart is the best sommelier in the Nordics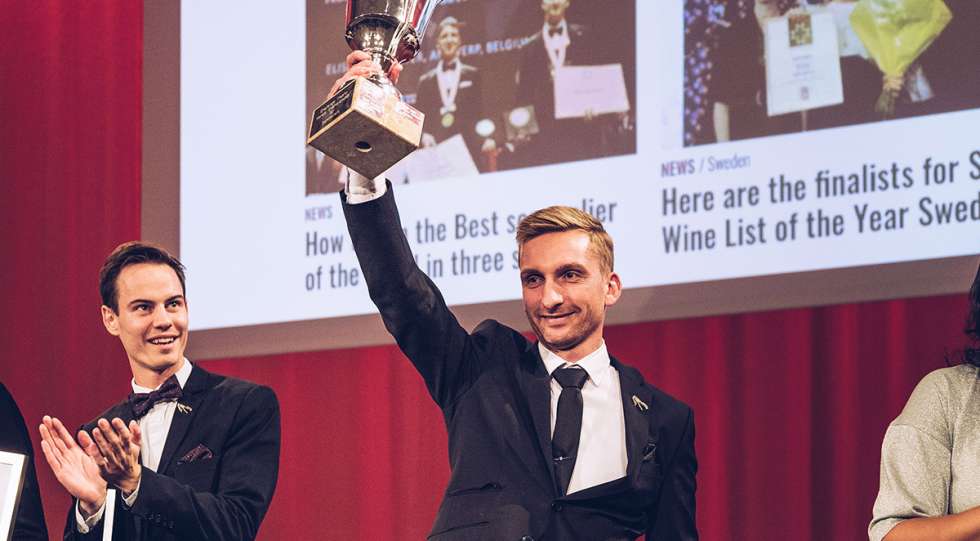 Danish sommelier Rasmus Marquart, also Star Wine List's ambassador in Copenhagen, won the Nordic Sommelier Championship 2019, that was held in Stockholm this Sunday.
"It feels really, really good right now. It's been two long and tough days, but also very rewarding. Also, the whole competition has been very well organized," says Rasmus minutes after the victory.
All in all, ten candidates from the Nordic countries competed, plus a guest candidate from Latvia. The quarter-finals were held at Restaurangakademien, and six competitors made it through to the semi-finals: Emma Ziemann, Kaspar Reitups, Rasmus Marquart, Ellen Franzén, Taneli Lehtonen and Jonathan Gouveia.
When the finals started, there were four candidates left in the competition: both competitors from Denmark – Rasmus Marquart and Jonathan Gouveia, plus Swedish Emma Ziemann and guest Kaspars Reitups from Latvia.
After a long day of competitions, Rasmus Marquart was crowned the winner, before runner-up Jonathan Gouveia, also from Denmark, and second runner-up Emma Ziemann from Sweden.
Premium: Search more than 1900 wine lists in 35+ countries