Les 110 de Taillevent's Paul Robineau moves to France and a new role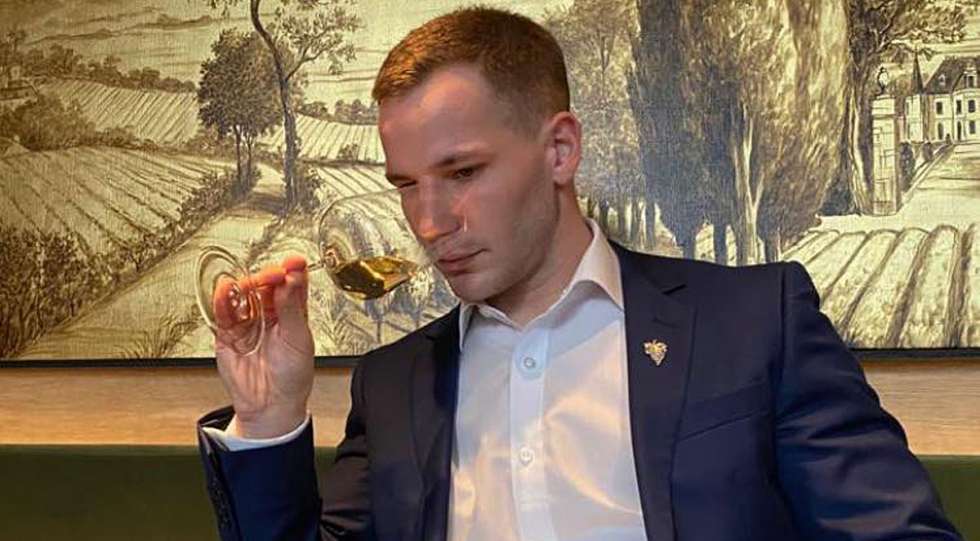 Top sommelier Paul Robineau is leaving UK and Les 110 de Taillevent and moving to France and Paris. There he will continue his career as Executive Head Sommelier for the Taillevent group.
"Working at Les 110 de Taillevent in London has been an amazing experience. Taillevent is an iconic group that get allocations from all the most prestigious wineries in the world. I was opening bottles I would never have found anywhere else," he says about the years in London.
Paul Robineau arrived at Les 110 de Taillevent right in the middle of the ongoing pandemic, a situation he describes as terrible but yet "a blessing in disguise".
"The fact that we were closed allowed me to re-organise the whole cellar, which was a huge work considering the around 10,000 bottles."
What has been the most exciting working at Les 110 de Taillevent?
"First of all, the fact that we had 110 wines by the glass allowed me and the team to taste many different wines daily. We could have iconic, classic producers and at the same time showcase gems and smaller producers from lesser-known regions."
"The second thing that impressed me when I arrived was the level of knowledge among our guests and the connections I could create. Most of our guests were wine lovers having big cellars themselves. Coming from a three-star background where you sometimes experience a distance between you and the guest, it was amazing to share a common passion. Some of them became good friends."  
Tell us about your new role!"
"I am now in Paris, still working for the Taillevent company, but as Executive Head Sommelier for the whole group. I am based at the flagship restaurant Le Taillevent overlooking the team and wine program. I also look after the recruitment, development and staff training, and organisation of new projects in the group's other venues. It is a position that allows me to touch every part of the job."   What will be your main focus when it comes to the wine program?
"Taillevent is an institution, with around 3,800 references and 30,000 bottles in stock. It will be an opportunity to work with this wine program, but having worked in London for five years, with wines from all over the world, I would like to develop this and show our guests that wine is not only France. It is a difficult challenge, but in my opinion, French people have to realise that good wines and great terroir can be found outside of our country as well."
What is a great wine list, in your opinion?
"It is a difficult balance between creating your wine list as a sommelier and adapting it to your clientele. I will not serve the same wine in a wine bar in Marais as in a classic Michelin restaurant. It is all about balance and having a great range of prices. The philosophy for Taillevent is to have wine for all budgets, from 35 euros to 20,000 euros."
Last year, 110 de Taillevent won the By The Glass and the Grand Prix categories in the first-ever UK Wine List of the Year. How was it?
"I think it is great to organise a competition like this. You can have a good overlooking of the market and what other restaurants offer. It opens your mind. It also pushes sommeliers to outperform and always look for new things."
What did the wins meant for 110 de Taillevent?
"The fact that we won last year gave us a big exposure. Also, with the wine list on Star Wine List, people could look at it and visit us for specific wines. Some people, especially wine lovers, were coming just because of that."
Premium: Search more than 2000 wine lists in 35+ countries. Download an unlimited number of wine lists.