Antonio Flores: "A new generation of drinkers are definitely switching on to Sherry"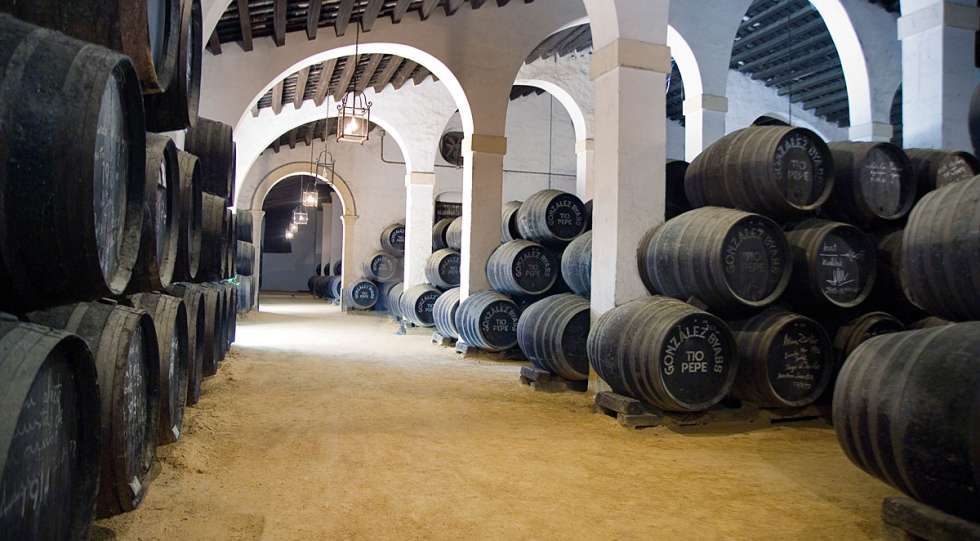 Traditions, history and ancestry – but also evolution and innovations to reach a younger generation sherry drinkers. Gonzales Byass, run by the fifth generation of the family, is today the world's leading sherry producer.
(Sponsored by Nigab.)
"Our experience, tradition and innovation have driven us over 180 years to become a benchmark in quality production in Spain," says Antonio Flores, head winemaker at Gonzales Byass to Star Wine List.
Gonzales Byass was founded in 1835 in Jerez in the south of Spain. Their most famous wine today is the fino sherry Tio Pepe – today exported to over 120 countries throughout the world.
"Attention to detail, care for the environment and sustainability are our key drivers. We work every day to build on the legacy that former generations of the González family have left us, so that we may develop and build for the generations to come," says Antonio Flores.
Antonio himself was born into the business: he was born in a house right above one of the bodega's where his father worked as Production Manager for the company. He started working for the company in 1980 and later on took over the job as head winemaker.
Is it challenging to reach the younger generation with sherry, or do you see regrowth of consumers?
"A new generation of drinkers are definitely switching on to Sherry. People who are interested in wine want to try something new and diverse. The aperitif is still a key consumption moment for Fino Sherries like Tio Pepe in particular, but increasingly food matching is an important occasion for Sherry. Also, cocktails are key to spreading the #Sherry Revolution, especially in markets like the US and UK."
What are your favourite sherry & food pairings?
"Something as simple as Tio Pepe and some salted almonds or a glass of Leonor 12-year-old Palo Cortado to enjoy and savour on its own or with a warming winter stew."
Sherry and food – classic pairings
"If it swims – Fino; if it flies – Amontillado; if it runs – Oloroso" is an old saying when it comes to combining sherry and food. But, Sherry is a versatile wine, and the combinations are numerous. Here are a few great pairings:


• Fino or Manzanilla with sushi and sashimi, manchego cheese, dried ham or gazpacho.
• Amontillado with chicken, mushrooms or truffle, artichoke or ripe cheese like Parmigiano.
• Palo Cortado with duck liver or chocolate.
• Oloroso with mature cheese like Gruyère or Comté, pork dishes, duck or game casserols.
• Sweet Sherry with tiramisu, blue cheese or brownies with vanilla ice cream.

Published 07-December-2020
Sponsored
Premium: Search more than 2000 wine lists in 35+ countries