Finland won Nordic Ruinart Challenge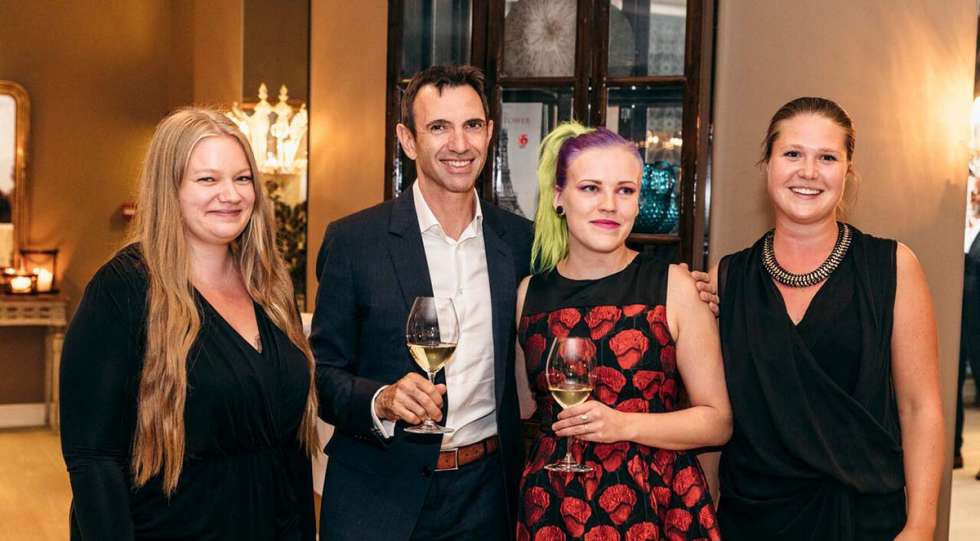 Finland's Kirsi Seppänen won the fourth Nordic Ruinart Challenge in Copenhagen on 20 August. Sweden's Tina Johansson and Ellen Franzén were runners up.
This year's challenge consisted of a blind tasting of four wines that all turned out to be from Champagne, including two still wines, red and rosé. Kirsi Seppänen is the restaurant manager at Deli 1909 & Wine Bar in Tampere, Finland. Tina Johansson from Tuscan Wine School came second and Ellen Franzén, formerly of Esperanto, was third.
"This year's competition was a real challenge. I did not expect to blind taste rosé and red wine from Champagne. But that is what makes competitions so much fun, you always learn something new," says Tina Johansson.
Besides the competition, Frédéric Panaïotis, Chef de Cave at Ruinart held a lecture about sustainable development in Champagne.
Published 30-August-2018
News