Clos Rougeard most searched for wine in 2017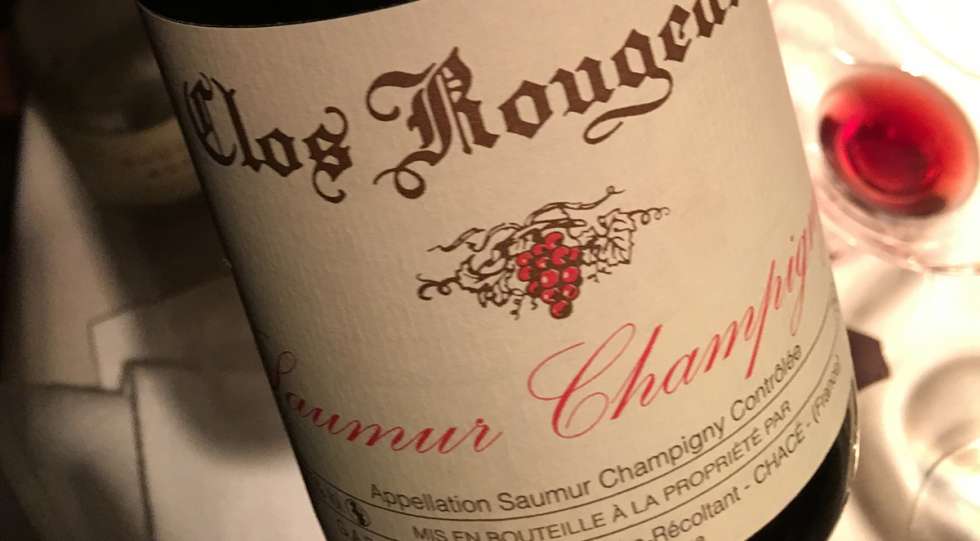 Loire producer Clos Rougeard beat a number of more famous domains to be the most searched for wine on Star Wine List in 2017.
Clos Rougeard ticks all the boxes for being a cult wine producer; It is still rather unknown in larger circles but the demand has risen quickly over the last few years. It is never released at the monopoly but some Swedish restaurants get it and wine lovers look for Clos Rougeard there.
Right now, Clos Rougeard can only be found on a few Swedish wine lists, (see which ones by searching on the site). The future of the domain is uncertain since it recently changed hands, which of course only increases the interest even more. Read more about Clos Rougeard here.
Over 12000 searches have been made on Star Wine List since the launch in May 2017, and famous French names dominate the top 10 wine searches:
1 Clos Rougeard, Loire
2 Domaine de la Romanée Conti (DRC), Burgundy
3 Chateau Haut-Brion, Bordeaux
4 Chateau d'Yquem, Bordeaux
5 Chateau Latour, Bordeaux
6 Domaine Armand Rousseau, Burgundy
7 Domaine Francois Raveneau, Chablis
8 Chateau Mouton Rothschild, Bordeaux
9 Kutch, California
10 Clos de Tart, Burgundy
California producer Jamie Kutch is the only non-French producer in the top 10 searches, and just like with Clos Rougeard no doubt helped by the case that we published a story about the wine. The same goes for Clos de Tart and Dhondt-Grellet Champagne which is in place 11.
In places 11-20 two famous and difficult to find wines from Jura show up, Overnoy and Ganevat.
Overnoy and Ganevat, along with Coche-Dury, are examples of wines that make perfect sense to look for in restaurants – they are hard to find in retail at all. For producers like DRC and Armand Rousseau, the advantages for restaurants are several: You often get them at better prices than in the secondary market and the provenance is often safer.
11 Dhondt-Grellet, Champagne (Läs mer)
12 Ganevat, Jura
13 Lafite-Rothschild, Bordeaux
14 Bollinger, Champagne
15 Chateau Margaux, Bordeaux
16 Overnoy, Jura
17 Arnot Roberts, California
18 Krug, Champagne
19 Selosse, Champagne
20 Coche-Dury, Burgundy
Just like the wine lists in Sweden often are dominated by French wines, a full 18 out of the 20 top wine searches are for French wines. The first Italian wine search is in number 22: Valentini.
…
21 Arnaud Ente, Burgundy
22 Valentini, Abruzzo
23 Petrus, Bordeaux
24 Rayas, Rhone
25 Sine Qua Non, California
26 Domaine Roulot, Burgundy
27 Cornelissen, Siciliy
28 Beaucastel, Rhone
29 Kistler, California
30 Rinaldi, Piedmont
Happy new wine year!
Method: We have aggregated the searches related to each producers, such as Romanée-Conti, Conti and DRC for DRC. Searches for Rinaldi can be for two producers, we have gathered them in one place.
Star Wine List produces analyses of the Swedish horeca wine market for the trade. Contact us for more information.
Published 04-January-2018
News / Sweden