Chris Alheit: "Real quality comes from sites rather than winemaking"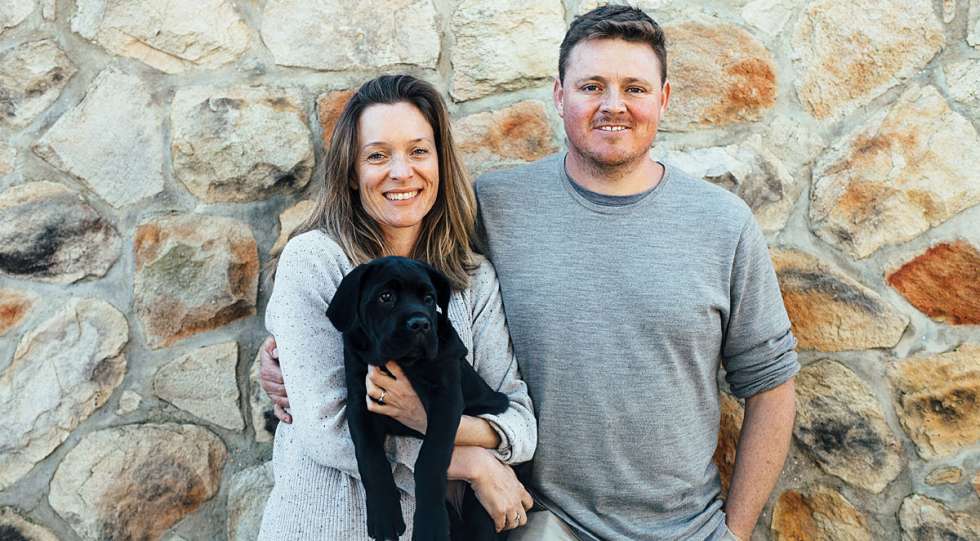 For almost a decade, Chris and Suzaan Alheit have been running their own wine label. And since then the company has gained cult status in the wine world.
"The best way to do quality wine is to not interfere or manipulate," says Chris Alheit to Star Wine List.
Partner story with Swedish importer Nigab
In 2011 the Alheit winemaking couple, Suzaan and Chris, released their debut wine Cartology. The wine created quite some noise in the wine world, to say the least.
"It was crazy, and way beyond every expectation for us. We just made a wine we liked ourselves and hoped that we would sell the 5,000 bottles. At the same time, we kind of instinctively understood that people want authentic wine with regional identity," Chris says.
And authentic wine with a regional identity is just what Alheit is all about. Before settling down in South Africa, Chris and Suzaan travelled the world, making wine in both Europe, the US and Australia, and Chris says that it was the European way that was most appealing.
"Especially Burgundian wine, we just loved how the real quality comes from sites rather than winemaking, which back then was not often practised in the new world. One of the things we brought back to South Africa was that the best way to do quality wine is to not interfere or manipulate," he says.
Alheit makes wine with grapes from several different spots in South Africa, but the methods and the winemaking philosophy remains the same regardless of what wine they're making.
"The only thing we do is experimenting with containers. For example, we've started shifting to cement in Swartland, it works very well there."
Of course, the South African wine industry has been severely affected by the corona crisis, and Alheit is no exception.
"We have been able to export and we have the ability to sell directly to people. But most of the restaurant scene is kaputt, so of course, it's a tricky year for us," Chris says.
So, what's next for Alheit?
"We recently bought a farm in Swartland and we're going to be planting more vines there soon. We also found some land in Ceres, a high-altitude area that I have been keen on for a long time."
Check here to find Alheit's wines in restaurants and wine bars close to you!
Published 18-August-2020
Sponsored / Sweden