Best Rhône List in the UK presented by Côtes du Rhône appellation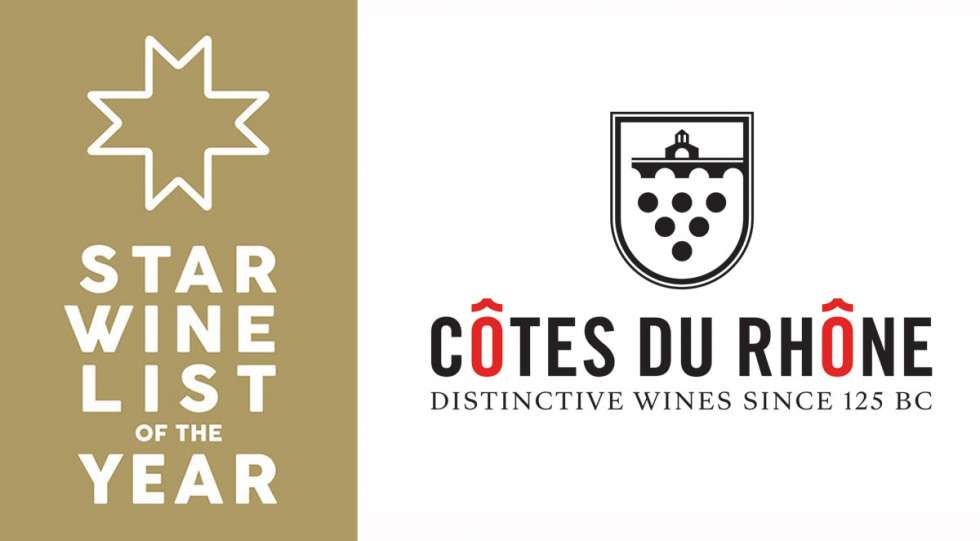 On 22 February, the UK's best wine lists are celebrated during the first ever Star Wine List of the Year UK. The category Best Rhône List is presented by the Côtes du Rhône appellation.
"I'm sure these awards will be at a high level. The Côtes du Rhône vineyards are as demanding, and it is important for us to support and participate in the UK edition of the competition. The Côtes du Rhône appellation has been present in the UK market for many years, we have organized numerous events and media campaigns, and it is an important and dear market to us. It is one of the biggest markets for the appellation," says Caroline Vigneron, Market Export Manager UK & Northern Europe at Inter-Rhône.
Not only does the winner of the Rhône category receive the honour and a certificate; they will also win a trip to the Rhône Valley for two, with flight, accommodation, rental car and one gastronomic meal with wine pairings – all paid for by Inter-Rhône.
What do you hope that your engagement in these awards will bring?
"The Côtes du Rhône appellation has been present on the market for a long time and is very well-known and appreciated, especially by people over 55. Our ambition is to attract younger consumers and professionals who are less familiar with our appellation."
"Over the last few years, the vineyards have undergone many changes, continued its rise in quality with the recognition of new crus, and committed to environmental issues and sustainable development. All these new developments deserve to be highlighted and are all even more reasons to love our wines."
You are presenting the Best Rhône List category – what is your general opinion about the Rhône selections at UK restaurants and wine bars?
"Côtes du Rhône wines are traditionally very present in restaurants, especially through crus like Crozes-Hermitage, Gigondas, Côte Rôti and more. Usually, there is always a nice selection from the region in restaurants renowned for their wine list. The feedback we get from the professionals is that Côtes du Rhône wines are sure values. We hope that people also start to discover the white wines and rosés from the region, lesser-known, but gaining in popularity and worth discovering."
How has Inter-Rhône adjusted/changed its ways of working during the pandemic?
"We've focused on Business to Consumer activities, with an extra budget on digital and social media communication. We've also maintained as many investments as we could on our key markets, including the UK."
What are your hopes for 2021?
"That we can enjoy conviviality again... the joy of being together and going out with friends! And that the logistical difficulties linked to Brexit do not penalise the small operators who used to work directly with the trade and who contributed to the great diversity of the UK's offer."
Published 22-February-2021
News
Premium: Search more than 1900 wine lists in 35+ countries