Vino Underground
Wine Bar
Tbilisi, Georgia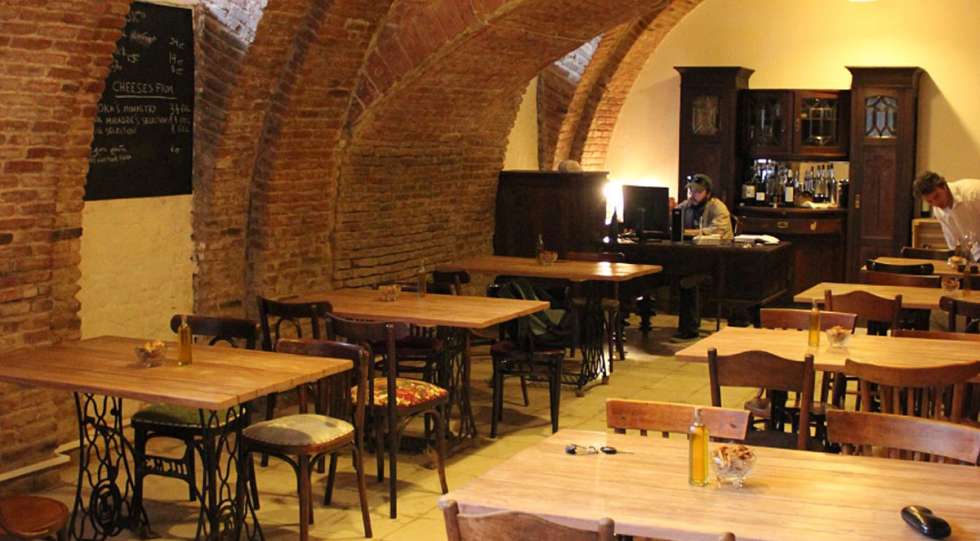 About Vino Underground
​An iconic part of Tbilisi's, if not Georgia's, natural wine scene, this small, brick-lined cellar dive is owned and managed by a collective of Georgia's top artisan winemakers. It's a hop, skip and a jump from Freedom Square, and certainly represents a kind of freedom in wine.
When it opened in 2012, there was practically nowhere in Tbilisi where traditional/natural qvevri wines could be enjoyed, so Vino Underground was a real trailblazer. The atmosphere varies from cosy (on a quiet night) to absolutely bonkers on a busy night, when many winemakers will be in attendance. The action spills out onto the street on busy summer nights.
The staff here are usually well connected to the Georgian artisan wine scene, so there's plenty of expertise and advice on offer if you linger. There's a simple but high-quality food offering available at less busy times – the cured meats are particularly fine.
About the Vino Underground Wine List
There is probably no place in the entire country that has a more up-to-the-minute list of serious qvevri wines than Vino Underground. You'll find completist selections of now well-known producers such as John Okro or DoReMi, plus newer names such as Archil Guniava, Baia's Wine or Tanini.
Micro-cuvees where the winemaker made 100 bottles are common – it is quite possible to drink something here that you won't be able to find anywhere else on the planet.
Wine Tasting at Vino Underground
Yes, a tasting of four wines to introduce the traditional qvevri style is offered.
Great for
Local Wines
Natural wines
Orange wines