Azarphesha
Restaurant
Tbilisi, Georgia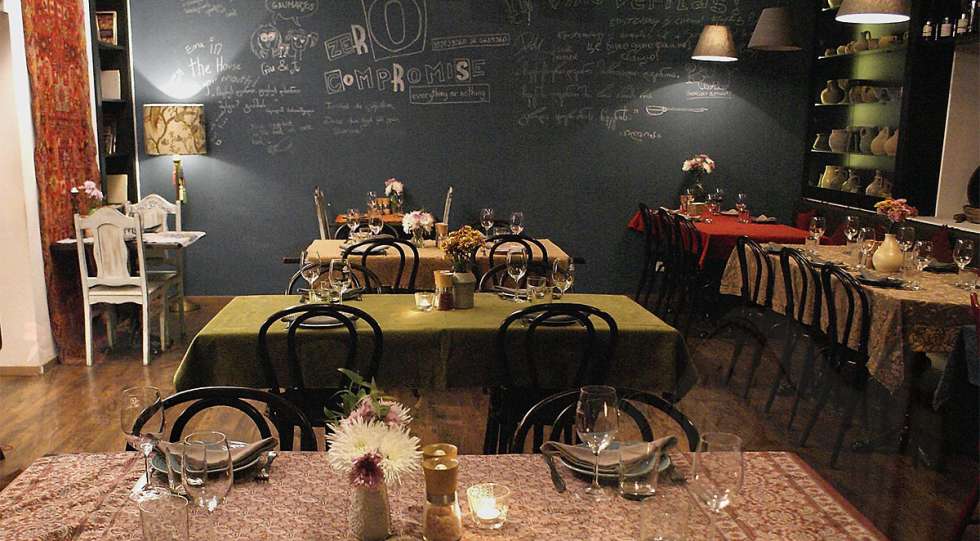 About Azarphesha
Named after the ceremonial ladle used to serve wine direct from a qvevri, Azarphesha is a homely space, very close to Freedom Square, which focuses on wild, seasonal and local food. You'll find occasional references to middle-eastern or Mediterranean cuisines such as Lebanon or Greece, but in general, Georgian food is centre stage here.
The restaurant can arrange traditional polyphonic singers and musicians on request, and this is highly recommended. Owner Luarsab is himself a fine singer and orator – it's a real treat if he's in the house and breaks into song. The food is an absolute joy – high quality, fresh and authentic.
About the Azarphesha Wine List
The list here focuses on the smaller, artisanal qvevri wine producers. As Pheasant's Tears/John Wurdeman are co-partners in the venture, it's no surprise that Pheasant's Tears wines are available, along with treats from Ramaz Nikoladze, I am Didimi and Jakeli.
Although most of the list is Georgian, the restaurant also carries a select​ range of natural wines from mainly European countries.
Great for