Star Wine List of the Year Norway - Sep 25, 2022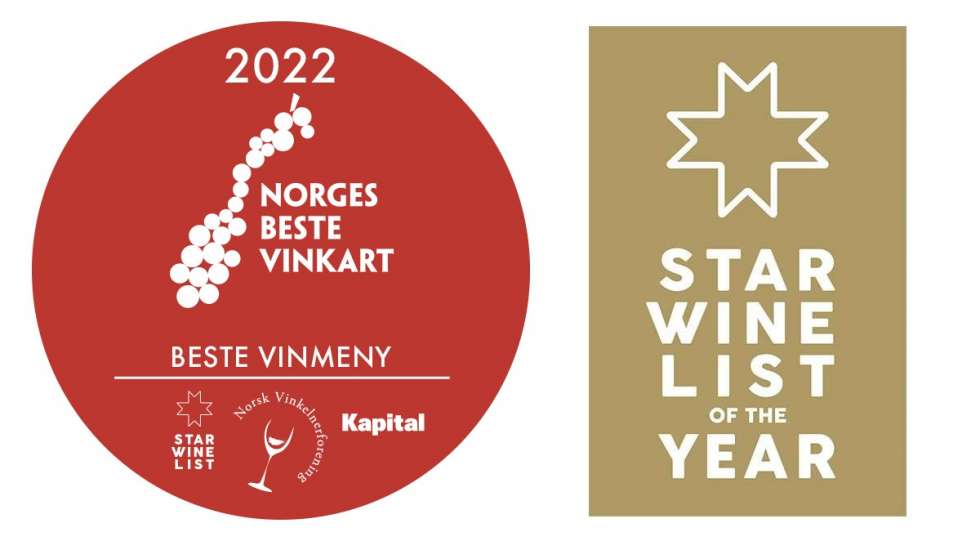 Star Wine List of the Year is teaming up with the Norwegian Sommelier Association and Kapital magazine to celebrate the best wine lists of Norway. On September 25, 2022 the winners of "Norges Beste Vinkart" will be announced. Several category winners will be invited to the Global Final.
The Norwegian Sommelier Association and business magazine Kapital have run the wine list competition Norges Beste Vinkart successfully for several years.
This is the third time Star Wine List is cooperating with Norges Beste Vinkart, and just as last years, there will be some changes from how Star Wine List of the Year is usually conducted:
• Star Wine List venues in Norway should send their wine lists to Kapital to enter the competition, no later than September 1 (see more info on competition website).

• There are seven regular categories in Norges Beste Vinkart, with Star Wine List of the Year names within parenthesis:
Norges Beste Vinkart (Grand Prix)
Beste "Lille" Vinkart
Folkets favoritt
Vinmeny
Årets Nykommer
Beste Champagne/Musserende vinliste (Sparkling Wine List)
Beste Vinkart - Vin på glass (By The Glass).

On Sunday 25 September the winners will be announced in Oslo - and in all our channels.
The jury for Norges Beste Vinkart: Rune Rake, Heidi Iren Hansen MW, Alexander Michalsen and Trond Erling Pettersen.
The Star Wine List jury for Norway will be announced soon, stay tuned for more info.
For more info in Norwegian, please check out:
Published 17-June-2022
Event