Grand Cru Wine Concierge USA Presents: A Journey Of Fine Wines With Allen Meadows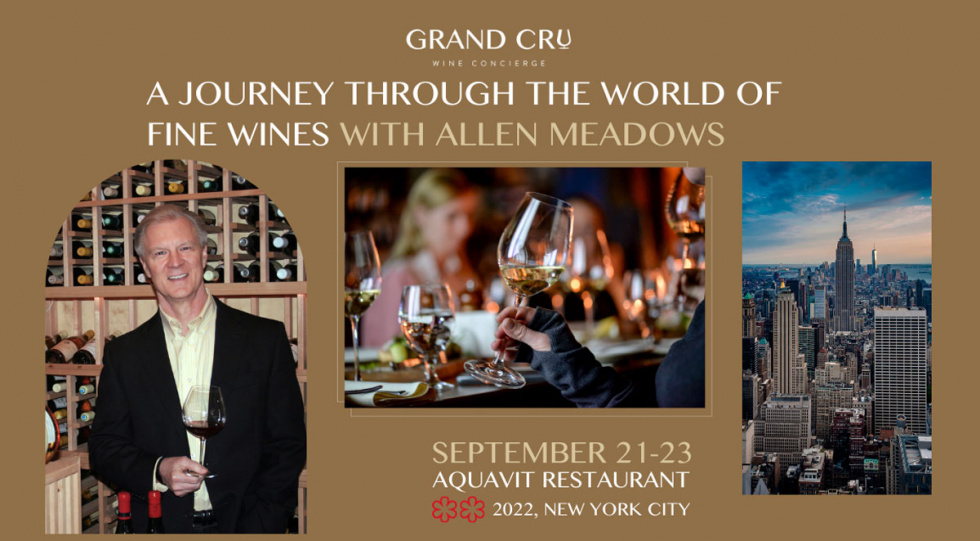 Join Allen Meadows at Aquavit, a Michelin 2-star restaurant in New York, for a series of wine events, featuring legendary wines such as Salon Champagne, Coche Dury, Méo-Camuzet and more.
(Partner event by Grand Cru Wine Concierge USA)
Stars of Burgundy Vol. 1: 21 September, 6:00pm
This wine dinner will be studded with the likes of Domaine de la Romanée-Conti's La Tâche, Domaine Armand Rousseau's Chambertin, Domaine Georges Roumier's Chambolle-Musigny 1er Les Cras, Domaine Dujac Clos St. Denis, etc.
Stars of Burgundy Vol. 2: 22 September, 6:00pm
Journey through the verdant landscape of Burgundy, including Chablis, as we feature top producers such as Rousseau, Fourrier, Roumier, Raveneau, Coche-Dury, and more.
Longitudes, Latitudes & Attitudes: 23 September, 1:30pm
Join us for a convivial masterclass as Allen Meadows shares his unparalleled knowledge and insights into the diverse world of Pinot Noir. Embrace different terroirs and experience the attitudes that make each region's Pinot Noir so unique.
Published 24-August-2023
Event / New York City
Premium: Search more than 2000 wine lists in 35+ countries. Download an unlimited number of wine lists.