Star Wine List live in Oslo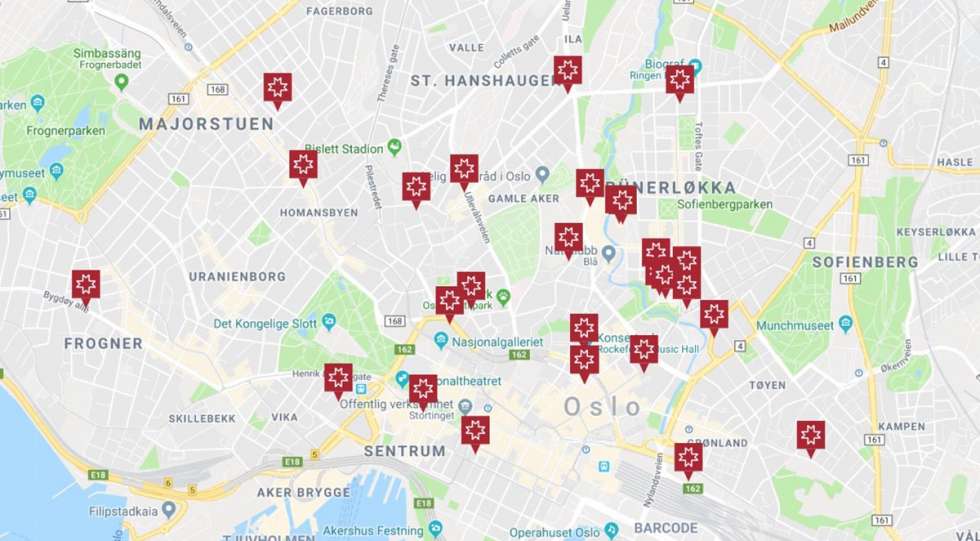 From World-famous stars to natural wine bars off the beaten track – Oslo has a great choice of wine bars and restaurants for wine lovers. Welcome to the Star Wine List guide to Oslo that goes live today!
– The level of wine knowledge, service and quality is really high in Oslo. And you have a shocking amount of great Burgundy on the wine lists, often at very decent prices, says Krister Begtsson, editor and founder of Star Wine List.
Star Wine List started in Sweden last year and has since grown to Toronto. Oslo is the newest addition to the list, with 29 wine bars and restaurants. As in previous destinations, Star Wine List shows the wine lists of nearly all the venues on the guide so if you are curious to see the wine lists, browse away. Wine lovers can also search for wines and see where they are listed (read more about that here)
In Oslo, we have relied on input from our network in the wine trade and wine lovers. Moreover, wine blogger Linn Johnsen is Star Wine List's ambassador to Oslo and it has been her tough but necessary mission to check out the wine venues in the capital.
– The wine scene in Oslo is really dynamic right now. Only a few years back it was quite conservative, but with a couple of game changers, like the wine bar Territoriet, Bass and Bar Brutus, there is now more for everyone. More classics available, more groundbreaking producers, more natural wine – more wines by the glass and more exciting places to visit, says Linn Johnsen.
Star Wine List starts with Oslo but of course the rest of Norway has plenty of great wine bars and wine restaurants too. We will grow our coverage over time and welcome all wine lovers to tell us about their favourites. And if you think we missed someone in Oslo, tell us that too!
Find our guides to Oslo here:
All Oslo wine places
Oslo wine bars
Oslo wine restaurants
And read more about Oslo:
Meet our ambassador Linn Johnsen
Katla has opened, eagerly awaited
Published 30-August-2018
News / Oslo
Premium: Search more than 1900 wine lists in 35+ countries