Star Wine List launches smartphone app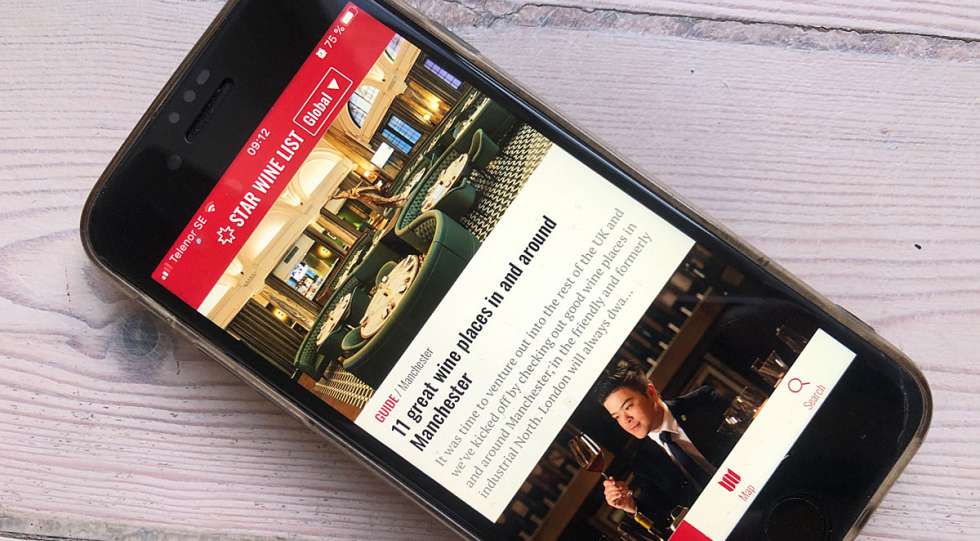 Now you can download the Star Wine List app to your smartphone and get all the guides to great wine bars and wine restaurants, read news stories and interviews, and of course search for specific wines. For free!
Download the app now! For iPhone click here, for Android click here.
"We wanted to start with the website first but people have really been asking for an app. We are very happy to be able to offer it for both iPhone and Android now", says Krister Bengtsson, Star Wine List's founder and publisher.
The app has been developed during the last year, and Krister Bengtsson says that the team has re-thought the experience from an app- and mobile user first, so it has a simpler, more straight-forward functionality than the web site.
"Of course, things like the map and finding places near you are quicker with an app than a mobile site, but some other things are redesigned as well, such as our guides."
So, what are the three main reasons for downloading the Star Wine List app?
"To be able to find great wine places near you, to check out the wine lists of great wine places before you go there, and to search for a wine and see which wine bars and restaurants have it on their list."
There's also a lot of plans for upcoming features, that will roll out throughout the year.
"Actually, we are working on some massive new features but it's too early to talk about them now. Sign up to our newsletter to be the first to know when we release them!" says Krister Bengtsson.
Download the app now! For iPhone click here, for Android click here.
Published 19-January-2020
News