Totte Steneby on Portal, Amarone and rich chefs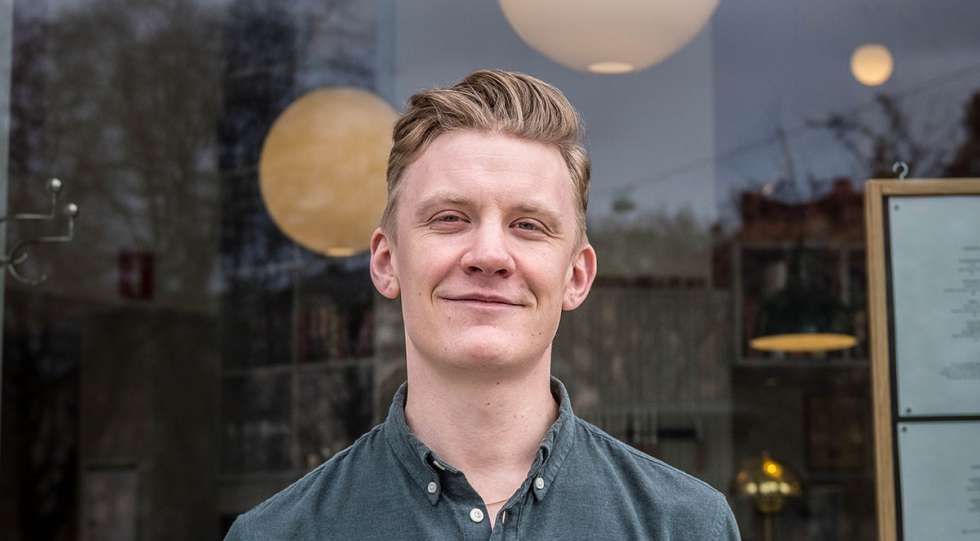 Restaurant Portal in Stockholm has been praised and filled with customers in its first year. Totte Steneby is the author of the wine list which includes both Amarone and white Burgundy from 2000 – our Wine list of the week.
Totte Steneby is one of Sweden's most well known and most outspoken sommeliers. He has won both the Swedish and Nordic championships, produces a sommelier education for Martin & Servera, represents Domaine de la Cote in Europe and imports 20 producers to Sweden. And he is the wine director of Portal, the restaurant started by Chef of the year 2012, Klas Lindberg. Theirs is a friendship that goes back ten years to when they studied at a sommelier education together.
"Klas has had an idea of how a restaurant should be, it is not only the food that is important, it's gastronomy as a whole. The beverages are just as important as the food, the service and the ambiance," says Steneby.
Is Klas Lindberg quite unique among chefs in that he has a sommelier training?
"I think he is, but I also think you are starting to see a trend over the last couple of years with chefs becoming more and more interested in wine and beverages, more are completing sommelier courses. But it is also true that chefs make so much money that they can afford to go out and drink more," Steneby says with a wide smile.
Unlike sommeliers?
"Yes unlike sommeliers, we never get to do tv. Every chef has a tv show where they fry some stuff and say cool things, haha."
Despite Klas Lindberg's documented wine knowledge, it is Steneby who has built the wine programme.
"We know each other and we think quite the same. He wants the food to be tasty without being complicated… food that you can understand. I think a bit the same with regards to the wine list. I want there to be wines for everyone, in all price ranges. I base my wine buying on absolute quality, I have no preference for if there should be a lot or no oak, how the wine is made or where it is from. It's more about the taste and if it lives up to its price. For example, I don't drink much Amarone but we have Amarone on the list."
Amarone is quite a watershed, people like it but sommeliers not so much.
"Yes, but if a sommelier says that there is no good Amarone or no good Valpolicella… I think it's a classic expression of the widespread laziness of sommeliers who want to classify things and make it simple for themselves. Just like there are no shortcuts to making great wine there are no shortcuts for sommeliers. If you discard a category or an area or an appellation because you are not interested, then you are not a real sommelier. There are good and exciting wines from all areas of the world, made in all conceivable ways. You don't have to like it all but you need to know about them."
The wine list at Portal runs over eleven tight pages and is dominated by Piedmont, California, Tuscany and Burgundy.
Check out more info about Portal, read its wine list and book a table here.
Check out Levi Dalton's interview with Totte Steneby here.[:]
Published 07-September-2017
News / Sweden