"Original" Hospices in Burgundy launches online auction – here is how you buy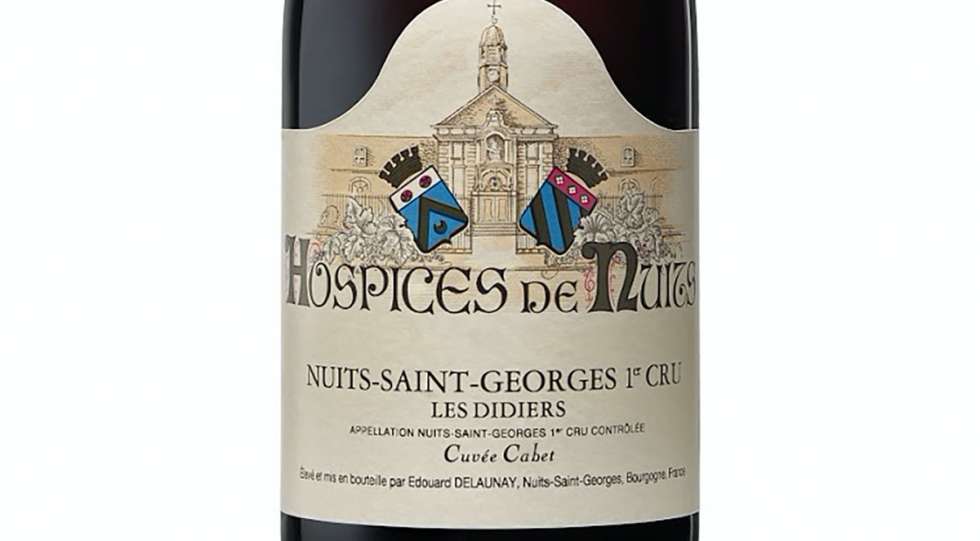 Hospices de Nuits – founded two centuries before its famous neighbour Hospices de Beaune – celebrates its 60th wine auction this year. On 14 March, the event will be held online for consumers and wine professionals to join from all over the world.
(Partner story presented by Edouard Delaunay)
"It's an important edition, like a celebration and something symbolic," says Laurent Delaunay, CEO of Burgundy estate Edouard Delaunay.
The Delaunays have a long-standing relationship with the Hospices de Nuits, and the company is helping customers to bid at the auction.
How to buy
Hospices de Nuits was founded in 1270, nearly 200 years before the famous Hospices de Beaune. Since 1961 the wines from Domaine des Hospices de Nuits-Saint-Georges have been sold en primeur at the grand auction, held at the impressive Château du Clos de Vougeot. And even though the 60th anniversary will be held under unusual circumstances, the auction still will be held as a reminder of the solidarity with and support for the Nuits-Saint-Georges Hospital.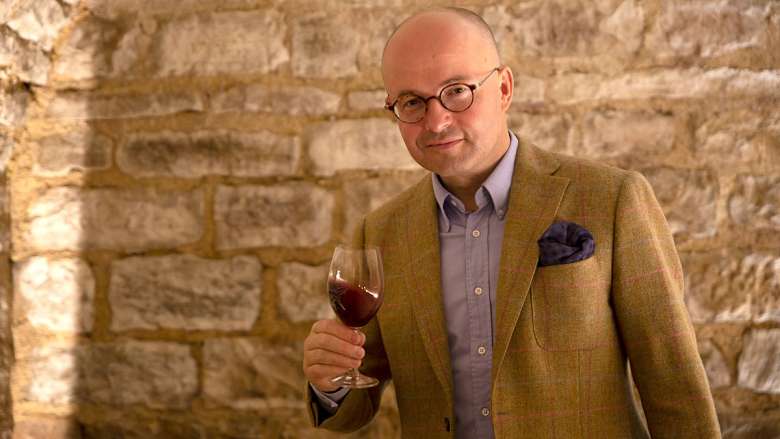 Hospices de Nuits is a charity auction, and this year there is a charity barrel devoted to the Pasteur Institute, in charge of Covid-19 research. In 2020, the charity piece raised more than €42,000 for the French Alzheimer Association.
This year, due to the pandemic, only professional buyers will be a part of the auction live. But wine professionals and wine lovers from around the world can take part as it will be streamed online, through Hospices de Nuits Facebook page or a Zoom event available soon.
"There were a lot of things planned. Unfortunately, due to the pandemic, the celebration will be very limited this year," says Laurent Delaunay.
EDOUARD DELAUNAY'S COMEBACK
The wine merchant Edouard Delaunay was founded in 1893. The company had faded over the years and was sold a century later. Laurent, representing the fifth generation of the family, bought it back in 2017. Since then, Edouard Delaunay strives to regain its place among the great houses of Burgundy through precise winemaking from some of Burgundy's finest terroirs.
Wine media and competitions have taken notice and the cellarmaster Christophe Briotet was even named Red Winemaker of the Year by IWC in 2020. At the same time, Edouard Delaunay has renewed and deepened its relationship with the Hospices de Nuits.
DOMAINE DES HOSPICES DE NUITS-SAINT-GEORGES
Domaine des Hospices de Nuits-Saint-Georges itself covers more than 12 hectares. The domaine has been built up over time thanks to land donations from local families throughout the centuries. It's mainly comprised of crus in the Nuits-Saint-Georges appellation, notably six village appellations and nine Premier Crus. The domaine produces 18 different wines, one of which is in the monopole of the Premier Cru Les Didiers.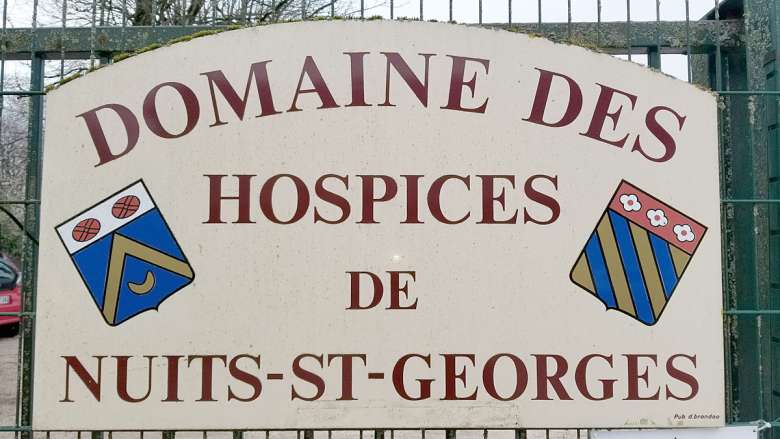 This year, a total of 114 barrels – 112 reds and two whites – from the domaine's 18 different cuvées are up for sale. All, of course, from the 2020 vintage.
"According to me, it is one of the best, maybe even the best, vintage ever. We have had a series of top vintages during the last few years, and I think 2020 outstanding. It's a vintage with beautiful ripeness, mouthfeel and texture, but also elegance. I believe all the wines up for sale are truly fantastic," says Laurent Delaunay.
HOW TO BUY
Are you interested in taking part in the auction? The easiest way is to turn to Edouard Delaunay – and let them take care of everything. It is possible to bid directly through the auctioneer's website, but then you must also get hold of a Burgundy négociant who can age and bottle the wines for you. If you partner with Edouard Delaunay, they will handle everything from bidding to bottling.
"We agree individually with each customer on what wine they prefer and how much they want to offer. We also send small samples of each wine, and then, of course, we store, mature and bottle the wines," says Laurent Delaunay.
Through a partnership with Edouard Delaunay, it is also possible to buy some bottles instead of buying a whole barrel. "We have selected six cuvées that we are going to buy, and those who want to can buy into those cuvées. Just as with the whole barrels, we will store and bottle the wines for the customers. There will be the Hospices de Nuits' label, with the customers' name as the buyer on the label too, from a 24-bottle reservation."
Click here to find out more about the auction.
The six cuvées selected by Edouard Delaunay:
• Nuits-Saint-Georges Les Maladières – Les Brûlées – Cuvée Grangier
• Gevrey-Chambertin Les Champs-Chenys – Cuvée Irène Noblet
• Nuits-Saint-Georges 1er cru Les Corvées Pagets – Cuvée Saint-Laurent
• Nuits-Saint-Georges 1er cru Les Porrets-Saint-Georges – Cuvée Antide Midan
• Nuits-Saint-Georges 1er cru Les Didiers – Cuvée Cabet
• Nuits-Saint-Georges 1er cru Les Saint-Georges – Cuvée des Sires de Vergy

Lots for sale
Click here to read more about the lots.
• Nuits-Saint-Georges 1er cru Les Murgers – Cuvée Guyard de Changey
• Nuits-Saint-Georges 1er cru Les Corvées Pagets – Cuvée Saint-Laurent
• Nuits-Saint-Georges Les Maladières – Les Brûlées – Cuvée Grangier
• Nuits-Saint-Georges 1er cru Les Porrets-Saint-Georges – Cuvée Antide Midan
• Nuits-Saint-Georges 1er cru Les Boudots – Cuvée Mesny de Boisseaux
• Nuits-Saint-Georges 1er cru Les Didiers – Cuvée Fagon
• Nuits-Saint-Georges 1er cru Les Vignerondes – Cuvée Bernarde Delesclache
• Nuits-Saint-Georges 1er cru Les Rues de Chaux – Cuvée Camille Rodier
• Nuits-Saint-Georges Les Lavières – Les Bas de Combe – Cuvée Guillaume Labye
• Nuits-Saint-Georges 1er cru Les Saint-Georges – Cuvée Georges Faiveley
• Gevrey-Chambertin Les Champs-Chenys – Cuvée Irène Noblet
• Nuits-Saint-Georges 1er cru Les Terres Blanches – Cuvée Pierre de Pême
• Nuits-Saint-Georges 1er cru Les Didiers – Cuvée Cabet
• Nuits-Saint-Georges Les Saint-Julien – Les Plateaux – Cuvée Claude Poyen
• Nuits-Saint-Georges 1er cru Les Saint-Georges – Cuvée des Sires de Vergy
• Nuits-Saint-Georges 1er cru Les Didiers – Cuvée Jacques Duret
• Nuits-Saint-Georges Les Fleurières-Les Plantes au Baron – Cuvée des Soeurs Hospitalières
• Nuits-Saint-Georges 1er cru Les Terres Blanches - Cuvée Saint-Bernard de Cîteaux

(Partner story presented by Edouard Delaunay)
Published 04-March-2021
News
Premium: Search more than 1900 wine lists in 35+ countries