Liinaa Berry: "Adelaide has everything a wine lover would want"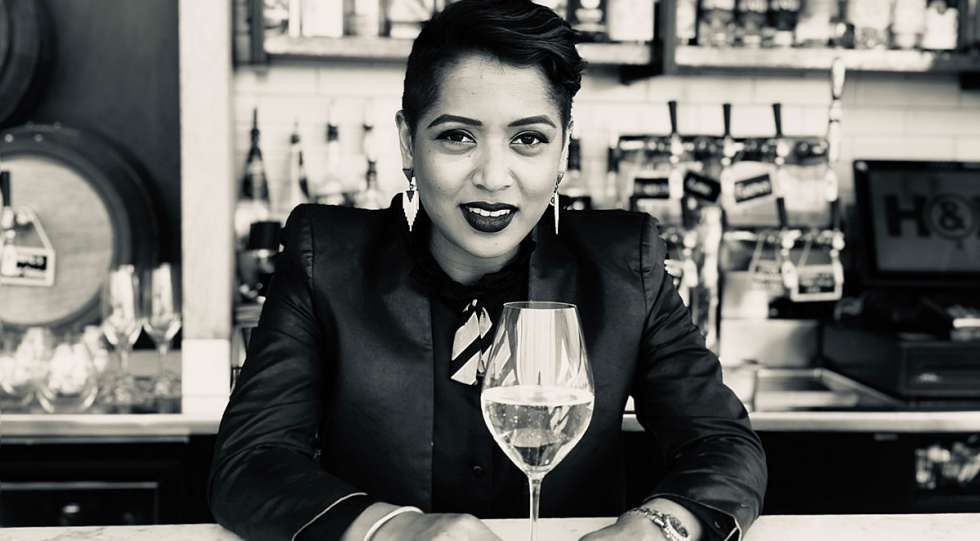 Sommelier Liinaa Berry has worked in Adelaide for five years. She says that even if it's a small city, it has everything a wine lover wants.
"If you like to eat great food and drink delicious wine, whether you like your classic or natural, you will definitely find a few watering holes with different moods," says Liinaa.
After eight years of working with hospitality in Melbourne, Liinaa Berry went back to her home in Mauritius and started working as a commis sommelier at a five-star resort in 2013. There she also was trained by Jerome Faure – called "the standard-bearer of the sommellerie in the Indian Ocean" – as well as a couple of World's Best Somm winners: Andreas Larsson and Serge Dubs.
"Having been taught the rope of the job in its youth, it gave me the confidence to fly to Adelaide at the end of 2015 to start a new adventure. There I curated the wine list for The Crafers Hotel, which won Best Hotel List in Australia in 2018 in the Gourmet Traveller Winelist of the Year," says Liinaa.
Today she works at Hardy's Verandah in the Adelaide Hills.
How would you describe the wine bar scene in Adelaide & South Australia today?
 "A fine mix of small bars focusing on local wines, some with a more natural wine focus, as well as plenty others offering a wider and more extensive wine program with international classics, verticals of great domains and a celebration of alternate varieties."
"It is a small city, but it has everything a wine lover would want. It is easy to move from the east end to the west end, and enjoy the walk around the parklands, the churches and the lovely laneways where the wine bars are hidden. It is a spacious city, and the streets aren't as crowded as Melbourne and Sydney. But there are gems – the best way to get to know Adelaide is to go drink at the wine bars."
A lot of super cool bars and small bistro restaurants have started to pop up
How has the wine scene in Adelaide/South Australia changed in the last few years?
"Traditionally, laneway bars are a Melbourne and Sydney thing, but changes to South Australia's small bar laws have meant that a lot of super cool bars and small bistro restaurants have started to pop up. There are great options now, and they are all as diverse as they are interesting."
"These places don't have to compete because they all offer something different to add to the landscape. It is incredible to see such a buzzing community of bartenders, chefs and sommeliers curating some creative menus using South Australian produce, as well as showing strong support for local wines featuring regions like Adelaide Hills, the Barossa Valley and McLaren Vale."
Is Adelaide different from other Australian cities when it comes to wine consumption, and if so, how?
 "It is surely different because each city develops a microcosm of its own. And that's what makes each city unique. There is an encouraging and growing love, and even expertise, of international wines. The classic wine lovers here are really into their Barolo and Burgundy. Grower Champagne and Jura, as well as Loire, are massive across a more varied audience. The access we get to international wines and allocations, even if sometimes tight, is there and the offer is plentiful."
How strong is the domestic market for Australian wine?
 "Very strong. If there is one undeniable thing about South Australia, it is the support of everything local. And why should we not? Of the many places I have had the opportunity to work and live, I must say, Adelaide will always be a part of me now. The friendships that I have made in this beautiful state of Australia, around such varied landscape and produce, whether it is anything from the farm or the sea, the fruits of the earth, are just phenomenal. And to witness how creative humans get to interpret these fruits, you cannot help but succumb to the ingenuity of this multi-community."
Check out the guides to Adelaide and South Australia below.
Premium: Search more than 2000 wine lists in 35+ countries