Saxon Hotel, Villas and Spa
Restaurant, Wine Bar, Hotel
Johannesburg, South Africa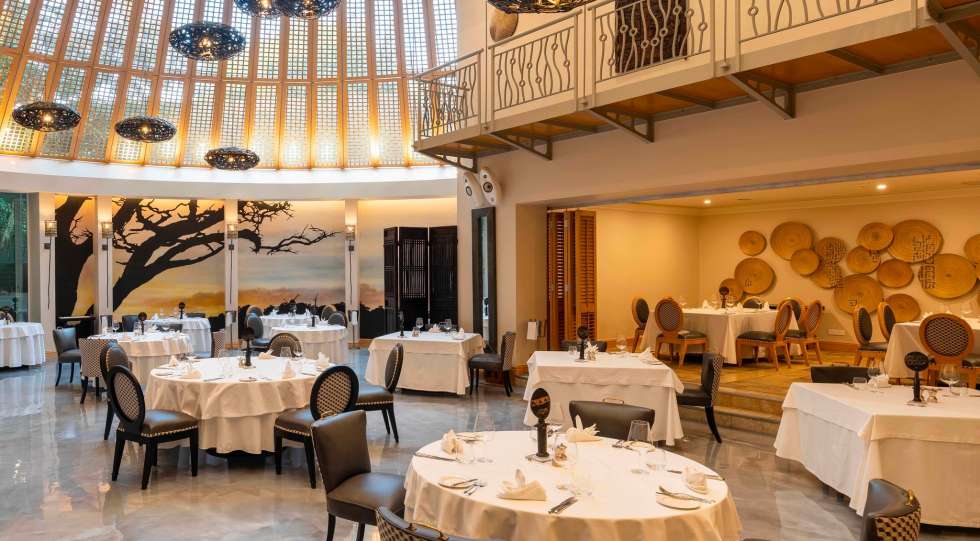 Saxon Hotel, Villas and Spa Wine List
About Saxon Hotel, Villas and Spa
One of Johannesburg's (and South Africa's) most prestigious addresses, the Saxon Hotel in the affluent suburb of Sandown has a majestically magnificent wine program, which has been carefully curated, cellared and served throughout the hotel's long and storied history.
The offering, which is available throughout the hotel's many dining areas, spans over 30 pages long and includes an array of local and international wines across a host of cultivars, blends, vintages and regions. In addition to a concise yet considered by-the-glass and Coravin service, there's also a half-bottle offering (375ml) available. The 'opportunity' section, which affords guests the chance to compare new and old vintages of the same wines from a veritable selection of wines both from South Africa and abroad, is particularly special to explore too.
More recommendations
A very important category for the wine industry. It offers the opportunity to be introduced to new wines, and the Saxon Hotel & Spa delivers ahead of everyone in this category with a lot of options covering different styles and some prestige names under Coravin, says local jury expert Tawanda Marume when Saxon won Gold for Best By the Glass List 2022.
Star Wine List Of The Year