The best Sparkling Wine Lists in South Africa 2023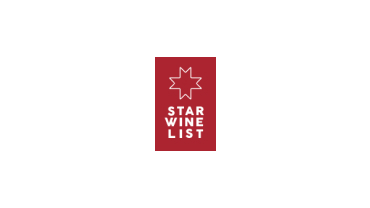 Here is the guide to the best wine places in South Africa with sparkling wine lists. These venues were all Best Sparkling Wine List finalists in Star Wine List of the Year South Africa 2023, presented by Nyetimber. Check out all the venues and the winning wine lists!
English sparkling producer Nyetimber is the leading producer of sparkling wine in the country.

Phone: +27 87 153 5246

Address: 103 Bree Street, Cape Town

Sparkling Wine List of the Year South Africa, presented by Nyetimber 2023

The South African wine industry's inner circles are flocking (socially distanced and masked, of course) to Culture Wine Bar on Cape Town's famous Bree St. The bar is super vibey with inviting burnt sienna hues, mood lighting, and a range of overstuffed booths, high top places to perch. Or you can park yourself at the bar and pontificate with the very knowledgeable staff.

Phone: +27 21 465 0000

Address: 39 Barnet Street, Gardens, Cape Town

Best Long List of the Year South Africa, presented by Winterhalter 2023

Aubergine Restaurant is centrally located in Cape Town in the inner-city suburb Gardens in a previous private house dating back almost 200 years. The interior is warm and welcoming with plenty of yellowwood furniture throughout the venue and a cozy fireplace for winter. The cooking is terrific and the chef owner Harald Bresselschmidt understands wine evolution better than many sommeliers and is a firm promoter and supporter of sommellerie in South Africa. The result is a remarkable (and mature) cellar of goodies for a small restaurant.

Phone: +27 21 421 3753

Address: Shop 154, Breakwater Boulevard, Cape Town

By the Glass List of the Year South Africa 2023

Phone: +27 87 153 5244

Address: 103 Bree Street, Cape Town City Centre, Cape Town

Best Short List of the Year South Africa 2023

Grub & Vine is the place to go when you want to have a night out (or a long lunch) with excellent food and a great wine list. Chef and owner Matt Manning and his team have created something genuinely refined and curated. The menu is bistro-style and seasonal, where you can do two or three courses (with or without wine pairing) or order from the a la carte options. The menu's staple is definitely the Arancini, affectionately called "Matt's Balls" by the many regular patrons. The sommelier on the floor each night is Keize Mumba. Wildly knowledgeable, working his way through WSET Diploma, and wi...

Phone: +27 10 594 5550

Address: Trumpet on Keyes Corner 19 Keyes and, Jellicoe Avenue, Rosebank, Johannesburg

Best Medium-Sized List of the Year South Africa, presented by Amorim Cork 2023

The restaurant Marble, by Chef David Higgs, situated within the Trumpet Building on Keyes Art Mile, has established itself as a key player in Johannesburg's restaurant scene. The upmarket eatery, focusing on open-flame cooking, offers a menu of refined fare. While meat is certainly their speciality – with the option of a selection of beef cuts sourced from around the world – they also offer up an exciting array of poultry, pescetarian, vegetarian and even vegan dishes, most of it not all, with an element cooked over fire. The restaurant boasts stunning interiors and is the perfect place to cat...