Fordwich Arms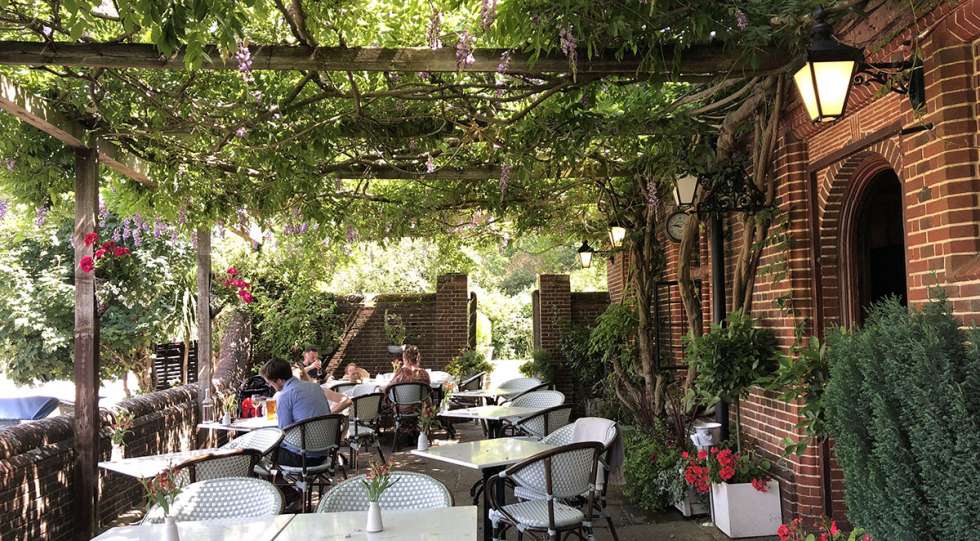 Fordwich Arms Wine List
About Fordwich Arms
Fordwich arms is a restaurant / pub near Canterbury in Kent. It is definitely worth a detour if you are in south east England but you won't only see people arriving in flashy cars from London - in the afternoons the locals drop in for a pint at the bar. The ambiance is friendly, the service professional and the food is extremely good, in particular the seafood on our visit. If it's the season, do try to get a table at the little terrace by the river. This is one of the best restaurants we've been to in a very long while, so don't be surprised if it gets harder and harder to get a table in the future.
About the Fordwich Arms Wine List
The wine list is created by the owner-sommelier Guy Palmer-Brown who also runs front of house. He has lived and worked in Pauillac so you will get some nicely selected Bordeaux-bottles but the list is not all about classics. On our visit we got wines from Carnuntum, Adelaide Hills and Stellenbosch by the glass - all excellently chosen. And you can get your fill of English sparkling wine of course.
Fordwich Arms awards