Wataru Iwata: "People in Kyoto tend to consume wine from classic regions"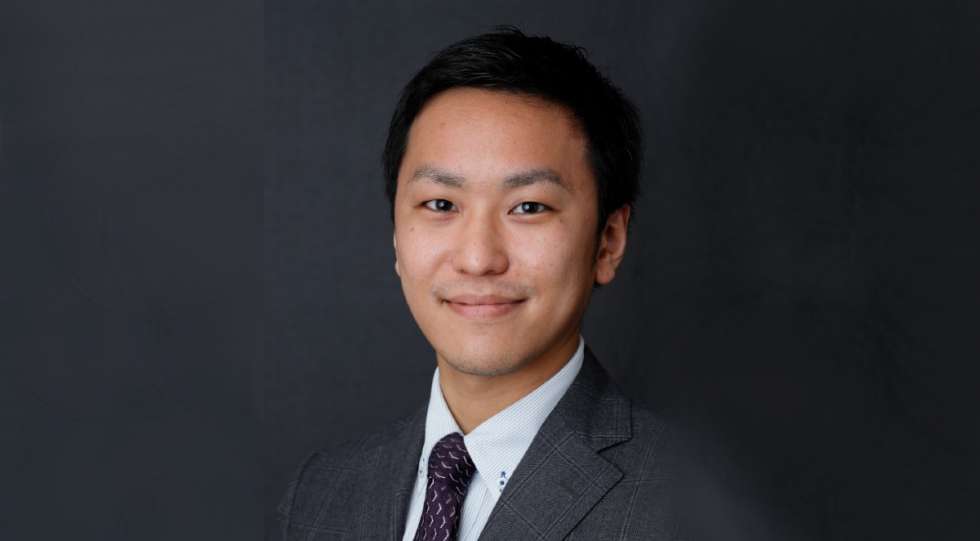 Sommelier Wataru Iwata is Star Wine List's ambassador in Kyoto and the person behind selecting venues in our brand new guide to the city's best wine spots.
"Kyoto is, as you might know, the most traditional city in Japan, and when you walk around the city, you will encounter and feel a lot of the traditional culture. It is the same when we talk about the wine scene in Kyoto: my feeling is that the people in Kyoto tend to consume wine from classic regions such as Bordeaux, Burgundy and Champagne," he says about Kyoto's wine scene.
Wataru Iwata was born in Nagoya, Japan. In 2013 he moved to New Zealand, and it was there he discovered wine for real.
"I started to drink local wine in New Zealand, and it was then I realized that each wine I tasted expressed different flavours and textures. I got interested in knowing more about grape varieties, where the wines came from, and I decided to get a sommelier education while I worked in a local Japanese restaurant in Auckland."
"I am always fascinated by wine I have never tasted before, especially regions or producers I am not familiar with. I love that the world of wine is deep and massive!"
Since 2019, Wataru Iwata has worked as a sommelier at The Thousand Kyoto, and he has also been working as a wine ambassador for several Japanese companies. And now he also takes on the role of Star Wine List's ambassador in Kyoto.
"In Kyoto, there are more wine bars than in other cities in Japan. And in many of these bars, you can find high-end Champagne by the glass, rare Burgundy wines and old vintage Bordeaux," he says about the city's wine bar scene.
Can you see any specific trends in Kyoto tight now?
"I think that a trend with more natural wine is visible in Kyoto, just like many other cities. There are a distributor and a wholesaler dedicated to natural wine, so we can easily get high-quality natural wine."
What would you like to see more of when it comes to the wine scene in Kyoto?
"Well, there are many universities in Kyoto, so I like to see more young people enjoying wine and food. Today, there are many casual restaurants in Kyoto city that allow the younger generation to experience what wine can bring to their daily life – just like it was for me when I was in New Zealand!"
What would you like to see less of?
"Natural wine with a lot of off flavours."
What defines a great wine list, in your opinion?
"A list that includes both classics, trendy, organic and natural wines. Balance is the keyword! But most importantly, the list should fit the guest's wishes for each restaurant style. So analyzing your market is essential to make your wine list great."
You also worked in Auckland for some years, how was that experience?
"It changed everything, to be honest. My lifestyle changed dramatically when I went to Auckland since I did not drink any wine before. I could easily visit wineries around Auckland, and when I visited Kumeu River and tasted such fantastic Chardonnays, I just fell in love with wine."
Tell us about The Thousand Kyoto, where you work right now?
"The Thousand Kyoto opened in January 2019, and since then we have been attracting a lot of tourists, not only from Japan but from all over the world. It is located next to Kyoto Station, so it is easily accessed. There are two restaurants here, one Japanese and one Italian. I am the Head Sommelier, so I normally work in various fields, serving wine in the restaurants, room service, education, management, and more."
What's the philosophy behind the wine list at The Thousand?
"Since we are a hotel, we have many guests from all over the world, with different backgrounds. So, when I create the wine list, I usually focus on the balance. We have classic Italian wine, classic French wine, natural wine from Australia, trendy Spanish wine, and local Japanese wines. We always try to attract as many guests as possible with a wine with great diversity!"
What is your most memorable wine moment?
"When I tasted Kumeu River Chardonnay and dined with Michael Brajkovich MW at his place!"
What is your go-to wine on a night off?
"Bodegas Tradicion Oloroso VORS 30 years."
Premium: Search more than 2000 wine lists in 35+ countries. Download an unlimited number of wine lists.