Tanisha Townsend reveals her favourite Paris wine bars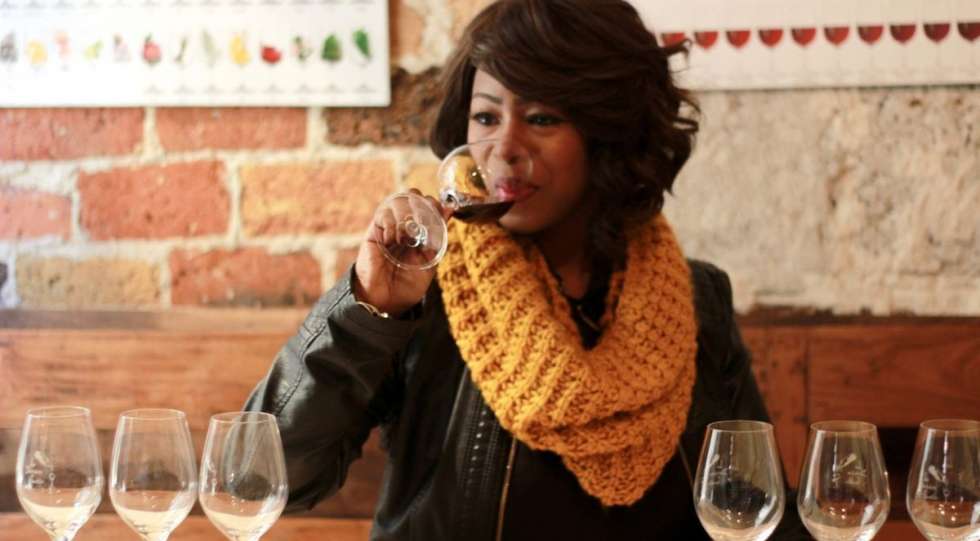 Tanisha Townsend, the founder of Girl Meets Glass wine agency, is a one-woman wine tornado. The American teaches wine at university level, hosts a podcast called Wine School Dropout, and speaks at international conferences. Then she spends her evenings taking small groups on personalised tours through Paris's wine bars.
Paris is back. Airfares may have gone up, the luggage is going missing, and airports are a nightmare to navigate, but nobody cares—they just want to get to Paris.
"Tours have been insane," says Tanisha Townsend, who says she's fully booked right now.
"People now want a more personalised and private experience," explains Tanisha. "They're not as open to do these group trips or tours like they were before. People are also more adventurous," and are on the hunt for authentic experiences involving someone local.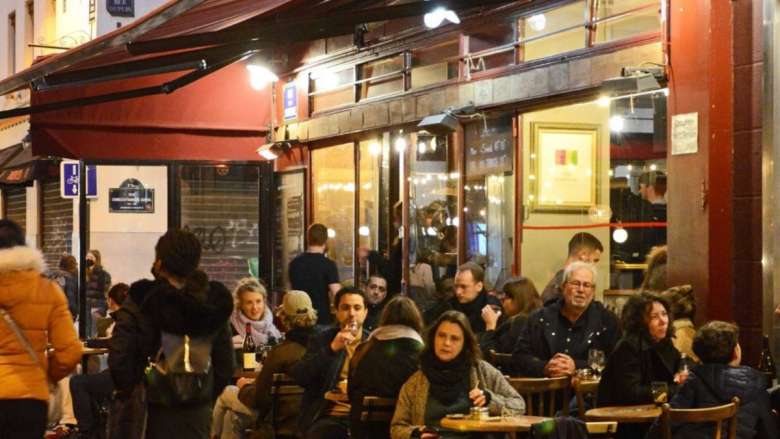 And, these days, Tanisha is a local. A computer programmer by trade, she got into wine while navigating a Master's degree. One thing led to another, and in 2009 she headed to Burgundy to become a Certified Burgundy Wine Educator. Not long after, she was offered a guest lecturer position at a hospitality school in Paris. Despite her lack of French, she jumped at the chance.
How to become a French wine expert
At first, life was tough, with few contacts and no language. But Tanisha persevered, turning up at tastings, and joining a wine lovers' group on Facebook. Soon, she was a recognised face around town. In 2015, she started her wine bar tours.
Today, she sits with her customers at a wine bar specially chosen for them, and start with sparkling wine. "I talk them through the difference between that and Champagne." Next, she pulls out a wine map and talks people through wine regions and grapes, and explains how to interpret wine labels.
By the third and final wine bar of the night, people have loosened up and are pelting her with questions about wine in general, asking about Napa and Australia as much as about France.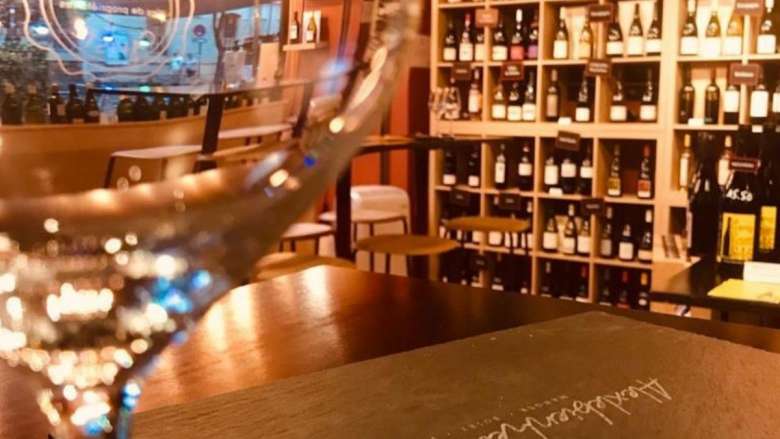 Tanisha knows Paris' wine bars so well, that she wrote a guide to 75 Paris wine bars. But that was before the pandemic, and 18 of those bars have since closed or changed their name. Worse, many of the bars that she once recommended have since been plagued with the same staff shortages affecting hospitality worldwide, and their service standards have dropped. "I revisited some bars and was like, 'I can't tell anybody to come here'," she says.
Fortunately, there are always new bars to explore.
A do-it-yourself Tanisha Townsend tour
The bars Tanisha recommends are not just those which offer the best wines, but also those who make guests feel welcome, even if they can't speak French.
For those who want to explore Paris' wine scene for themselves, Tanisha has some advice. First, avoid any restaurant or bar that has someone outside, "shouting at you to come in, asking you 'hey, are you hungry? You want to get something to eat?'" because they're tourist traps.
Second, make a plan. The best places are always heaving with people, and it's unlikely you'll get a restaurant table without a reservation. "You can't just pop in anywhere and expect an amazing experience," she says. "Make a reservation or make a plan to be at a specific place at a specific time."
In general, you can't reserve a place at a wine bar. But Tanisha says that while most of the good bars will be full by 7:30 p.m., they'll be relatively quiet between 6 p.m. and 7 p.m. when it's easier to get both a table and attention.
Premium: Search more than 2000 wine lists in 35+ countries. Download an unlimited number of wine lists.