Gastrologik: Inclusive and inquisitive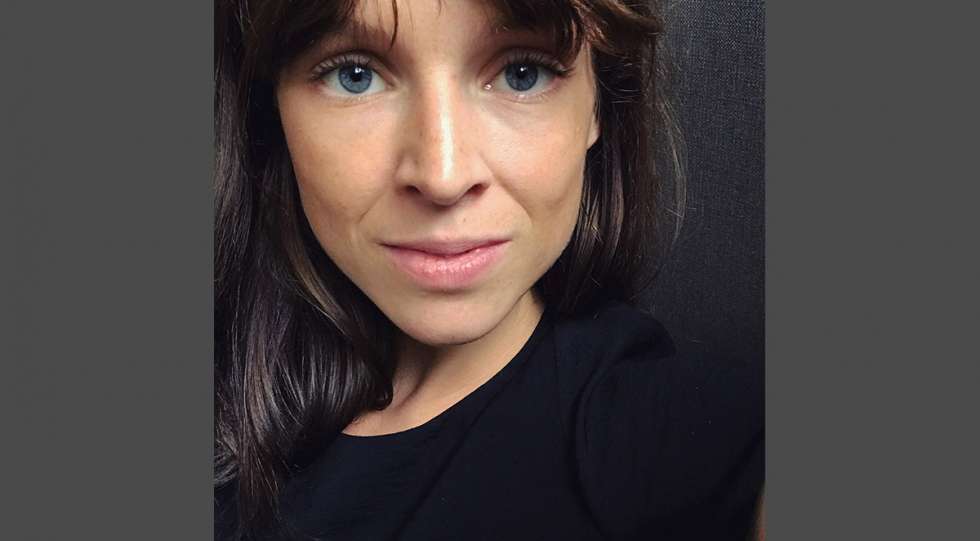 The wine list has everything from Domaine de la Romanée-Conti to quaffable Gamay from Beaujolais to English sparkling wine. The Michelin-starred restaurant Gastrologik aims to offer a wine to suit every guest and Burgundy lovers are in for a treat.
Inclusive and inquisitive. These are key words for Hanna Wessman, restaurant manager and sommelier of Gastrologik, the acclaimed, minimalist restaurant in Stockholm.
Bare wooden tables. White spindle-back chairs. Copper ceiling lights and airy floor-length curtains. The focus here is on the food and drinks. The menu is a seasonal tasting menu of around 20 dishes. Virtually everything is sourced in Sweden.
"Our producers supply us with their ingredients and their craft – we want to value them and highlight their produce," explains Hanna Wessman, adding with a laugh that "we don't even use lemons".
"The kitchen uses fermentation or vinegar instead. We have preserved products all over the place, both here and at our sister restaurant Speceriet."
So it's no surprise that the wine list is more ethereally light than Amarone heavy. Much of the wine is from the Old World, and the New World is represented by Long Island and Oregon, where Kelley Fox's Pinot Noir stands out. The primary Piedmont grape variety is Barbera, not the Swedish favourite, Nebbiolo.
"Our food involves acid-driven flavours, and vibrant wines are a good match. Barbera is perfect. We want to serve wines that match and reflect the food and lift it to another level."
The wine list changes constantly. Gastrologik replaces two or three dishes a week on its menu, and everyone knows the menu is not written down.
"Yes, that's a lot of change," admits Hanna Wessman, "but it's our way of encouraging creativity."
There is continuity, despite the changes in the seasons. The wines must be small-scale, artisanal and be accessible.
"Our aim is to have something for those who 'simply' want to drink something special, those who want to celebrate, those looking for something mature and those wanting to challenge their taste buds."
"The list must reflect my curiosity and also reflect our customers' personal taste."
Another ambition is to demonstrate the complexity of wine with different origins, vintages and traditions. Gastrologik does this by having small numbers of wines from a large number of regions, from producers like Egon Müller from the Mosel, FX Pichler from Wachau, Nicolas Joly and Domaine du Closel from Savennières, San Lorenzo from Le Marche, Guigal's La-La-La wines from the Rhône and Clos Rougeard from the Loire. And a Swiss red from Domaine de Beudon, grown at 1,200 metres in the Valais.
"The Swiss wine is perfect for anyone wanting to try something new," says Hanna Wessman with a delighted smile.
What do you like to drink yourself?
"The Loire and the Rhône will always be my favourites. If Savennières is the house wine of my heart, then Saint-Joseph is what tickles my body from the inside."
In the Rhône, Hanna wants us to disregard the dominant red wines.
"Rhône whites are wonderful with food, although some can be low in acid. The white flower aroma goes fantastically well with Anton's and Jacob's cooking."
Anton Bjur and Jacob Holmström are the duo who run Gastrologik. They have worked in three-star restaurants such as L'Astrance and Pierre Gagnaire, and the knowledge gained there has been reduced to a self-confident, yet relaxed attitude that is reflected both on the plate and in the glass.
One example is the range of sparkling wine. This includes Champagne from throughout the region. Adventurous customers can choose Olivier Horiot's Pinot Noir/Pinot Blanc cuvée from Côte des Bar, the southern enclave with a number of rising stars that are worth keeping an eye on. In addition to Champagne, there are also bubbles from British Nyetimber.
"It tastes different from Champagne, but Sussex has similar terroir to that in Champagne. English sparkling wine has a quality that is worth highlighting," says Hanna Wessman.
The kitchen focuses on seasonal domestic ingredients. Why no Swedish wine?
"We are working hard to promote Swedish beverages. And we have previously served a wide range of mead, beer and spirits. At the moment, we have no Swedish wine on the list, but that will change before long. There are interesting, high-quality wines, but the aromas and flavours are different from those we might usually choose to drink. We need to acquire a new field of reference."
Published 20-October-2018
Interview / Stockholm