Kristjan Markii: "There is a strong trend for Champagne"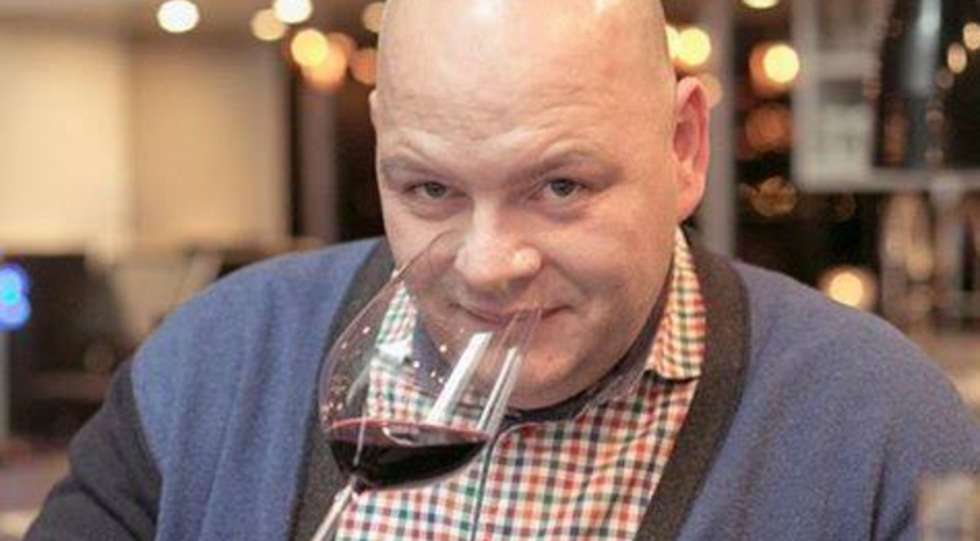 Estonia is a rather young wine consuming country, but the last twenty years have seen steady growth when it comes to both wine and food as a culture, says Kristjan Markii, Star Wine List's ambassador in Tallinn and Estonia.
"Today, there is a strong trend for Champagne and other sparkling wines, as well as orange and natural wines for younger sommeliers. We have many places with great wines lists," he says.
Kristjan Markii kicked off his career in the restaurant business as a waiter at age 17. In 2002, he started his sommelier studies, and today, he's the president of the Estonian Sommelier Association and also works as a wine consultant and lecturer at the Estonian Sommelier School. He's also a competitor who won the Best Sommelier of Estonia in 2015.
Kristjan says that vodka and beer historically have been the main beverages in Estonia. And, having been part of the Soviet Union, Estonia's older wine consuming generation have had some nostalgic influences from Eastern European countries.
"That influence has two sides, though; even today, most of the volume imported from those countries are semi-sweet wines in all colours and qualities. That has made it difficult for the new wave of crafted boutique wines to break through, but thanks to some good importers we now have some cool wines in the market from these countries."
The wine culture in Estonia started to grow just before the new millennium, and around that time, the Estonian Sommelier Association was founded as well. Thanks to that, wine lists and service standards began to improve, hand in hand with a booming economy.
"It was kind of a golden era for expensive wine, when there no problems selling high-end wines and expensive cognacs," says Kristjan.
Difference started to matter, which brought more variation to the lists
Then, in 2008, the economic crisis hit, which affected the wine scene with a drop in sales. Luckily, the restaurant scene got back on its feet pretty quickly, and after the crisis, people also started travelling more.
"That is when people really started to enjoy good food and wine, and at the restaurants, the quality of both parts started to improve rapidly. As costumers' knowledge about wine improved, the restaurants required more and more well-educated sommeliers to satisfy their needs. And this again brought a new mindset and quality to the creation of wine lists, where difference started to matter, which brought more variation to the lists."
"That is where the trends for Champagne and other sparkling wines started, as well as the rise of natural and biodynamic wines – two trends that are still strong."
Before the coronavirus hit the world, many restaurants had started to include more and more lesser-known regions and wines to their lists, to accompany the classic ones. But, unfortunately, the impact of corona has been enormous, says Kristjan:
"Everything shut down rapidly, and the cash flow dropped almost 100 per cent for many venues. The hotels were hit the hardest, and their impact on the economy is rather significant due to the big number of staff they are hiring. Now, you can open your bar or restaurant again, but if there is no tourism, the hotels will remain empty."
Right now, everybody is hoping for a nice summer and waiting for travelling limits to expire
Some restaurants and hotels have closed down for good since for some of them, the economy wasn't that good already before the crisis, and for them, the corona crisis was the final blow.
"Right now, everybody is hoping for a nice summer and waiting for travelling limits to expire to bring enough costumers and turnover to survive the next low season. Many importers have created online shops, but it takes time to get sales up, and again we will see in autumn and winter who will survive. It's almost like Game of Thrones where everybody is thinking, some even saying, that the 'winter is coming' and it will be a rough one," says Kristjan.
Even though restaurants now are open, there are restrictions and rules to follow, like having a maximum of two people within a two-meter distance, as well as providing disinfection for guests and staff.
Still, people try to keep their spirits high.
"Thanks to the nice weather right now, peoples' moods are better, and they are more willing to visit public places and to go for a glass of wine and meet with friends for dinner. Also, restaurants are being more creative when it comes to using open spaces like parks and terraces."
What about the future for the wine and restaurants scene in Estonia?
"Restaurants and bars who were strong before the crisis are continually working and trying to find the best possible ways to offer the same quality, as well as positive emotions – some by reducing the prices or creating more special events, for example."
"Tourism is a large part of our country's economy, and I think it will be essential for the industry to loosen restrictions for travelling. When this happens, and travelling is safe again, then the enterprises linked to tourism will have at least some chance to survive. I truly hope that these difficult times will be over soon so that we can welcome you at our best wine bars and restaurants with the greatest wines!"
Published 12-June-2020
Interview / Estonia