2 great wine bars in Osaka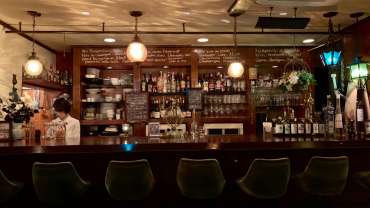 Classics, champagne or natural wine? In Osaka you can find everything you want – here are some great wine bars that shouldn't be missed!
Phone: +81 6-6345-1968

Address: 1-3-22-2F, Doujimahama, Kita-ku, Osaka city

La Champagne, as its name suggests, is a bar dedicated to Champagne, located in Kitashinchi. The limited 10-seat counter is always crowded, and this is a central spot for enjoying aperitifs and after-dinner drinks in an area with many restaurants in Osaka.

Phone: +81 6-6226-7622

Address: 1-19-8-4F, Hiogashi-Shinsaibashi, Chuou-ku, Osaka city

Chat Noir is a hideout wine bar located in Higashi-Shinsaibashi, one of the most eclectic parts of Osaka. Take a seat by the bar or at a table and enjoy some of their low-priced, authentic bistro cuisine all the way until midnight.