23 great wine bars and wine restaurants in Mexico City 2023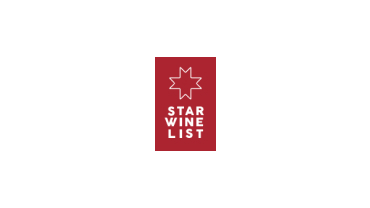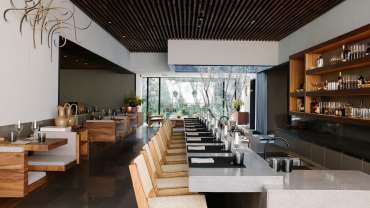 Mexico City is a vibrant and eclectic wine and food city, where you can find both local flavours and international cuisine. You can also find old and new world wines – and, of course, a lot of Mexican wines. Check out this guide to the best wine spots in the city!
Phone: +52 55 5327 7766

Address: Campos Elíseos 218, Polanco, Ciudad de México

Inside the Hotel Presidente Intercontinental at Polanco, you will find this Italian restaurant. Here, the first thing you'll notice is all the photos of local and international artists, as well as the terrific architecture in the elegant dining room. A bright wall full of glassware near the inside cellar, and an open kitchen to see the handmade pasta being made.

Phone: +52 55 5592 5571

Address: Calle General Prim 95, Juárez, Ciudad de México

"Weird wines" is the motto here, which hits you right at the entrance of the restaurant when seeing the big wall full of wines. The creator of this Mediterranean-style place is one of the owners of Bichi Wines, a well-known Mexican natural winery. The interior is all about wood and graffiti-covered walls, which gives a casual feeling even though high-end food is served. Don't forget to ask about Nazas, their famous cumbia parties.

Phone: +52 1 (55) 5327 7700

Address: Campos Elíseos 218, Polanco, Ciudad de México

One of the most renowned restaurants in the luxurious Polanco neighbourhood. With more than 20 years of experience, Au Pied de Cochon is one of the classics when it comes to French cuisine in Mexico City. This place offers a tremendous selection of wines, including vertical collections and high-end wines by the glass. The service is carried out by sommeliers specialising in French wine and regularly under intensive training to meet the highest quality standards. Here you will find both classic and more modern producers in France and a wide selection of labels from the rest of Europe and the...

Phone: +52 55 7098 1422

Address: Avenida Veracruz 38, Roma Norte, Ciudad de México

A small french bistro-style place located at Colonia Roma (yes, where the famous Oscars' awarded movie took place), which opens early in the day if you want a nice and sophisticated breakfast to share. Also, don't miss the cheese plate, sausages and the home-made marmalade.

Address: Calle Dinamarca 44, Cuauhtémoc, Ciudad de México

Cicatriz is located in the trendy neighbourhood of La Juarez, right at a corner where their big black doors are wide open. This is a cosy, casual place with a long bar, a lot of wine and other specials of the day. The interior is sparse, with nothing on the walls except a little blackboard where you find the wines offered by the glass. Also visit the bathroom, which is more like an art exposition.

Phone: +52 1 (55) 5327 7700

Address: Campos Elíseos 218, Polanco IV Sección, Ciudad de México

Chapulin is, without a doubt, one of the best Mexican restaurants in the Polanco area. People visit them for their flavourful dishes, history and technique – and also because the place is just very nice. The wine selection has a Mexican focus, but there are also wines available from other parts of the world, as they are fed from the general wine cellar at the Hotel Presidente. Their selection of wines by the glass and bottles from medium and small Mexican wine producers is one of the largest in the city and the country. They also have a great selection of Mexican spirits.

Phone: +52 55 8848 4442

Address: Hamburgo 310, Juárez, Ciudad de México

Elly's is a Mediterranean restaurant with Mexican ingredients. The whole place feels like you are in the '70s, and they have an imposing vinyl collection. Upstairs you will find the wine bar, which is more like a speakeasy, with some seats around the marble bar.

Phone: +52 1 (55) 2120 7074

Address: Avenida Paseo de las Palmas 810, Lomas de Chapultepec, Ciudad de México

There's a special place within one of the most exclusive residential areas in Mexico City, where wine is the most important thing: Hermitage. It's a very elegant venue, with classy details and a very experienced staff that will help you get the most out of your wine and pairing experience. Both owners of this discreet venue are very well known sommeliers: Laura Santander (also a Certified Tequila Master) and Miguel Cooley. The venue has no wine list, but a great selection of labels from many different regions. If you follow their social media, you'll see that they frequently organize tastin...

Phone: 55 5941 5257

Address: Avenida Álvaro Obregón 228, Roma Norte, Ciudad de México

One of the most recent wine bars in the city, dedicated to art and wine (and some mezcal if you are lucky). This modern bar, developed by the former architect owner, has a small place inside for artists and their expositions which change every month; take a look at their social media to see the current one.

Phone: +52 55 5550 1692

Address: Avenida Revolución 1426, Guadalupe Inn, Ciudad de México

Down Revolución Avenue, mid-south of the city, this Mediterranean restaurant serves food straight from the charcoal grill. It's a casual place, greek-style and full of white and copper decorations. At the back is the cellar, with a cosy light that exalts every bottle in there.

Phone: +52 55 5514 6983

Address: Tonalá 23, Roma Norte, Ciudad de México

Located in a classic old building from the Mexican revolution, where you will find long halls, tall ceilings, wooden floors, and a lot of European art, in this case, wine art. They only have ten tables, which will be filled with small plates to share. Ask for a reservation in the speakeasy upstairs if you want to enjoy a drink and some indie music after dinner.

Phone: +52 1 (55) 1163 0747

Address: Francia 75, Florida, Ciudad de México

The Sept Cinq Restaurant is located within the Club France facilities in Ciudad de México. It is a space dedicated t French culture, highlighting the food, customs, and wine for obvious reasons. The restaurant's name refers to the Parisian zip code and the location of the Club at 75 rue de France. The wine list is 98% French and holds more than 1,300 labels. The list seeks to have exclusive and family producers representing the "savoir-faire" of their place of origin and to offer customers quality wine while breaking the country's clichés. They also have a wine club called "Talking with Somm...

Phone: +52 1 (55) 9012 1564

Address: Avenida Paseo de la Reforma 333, Cuauhtémoc, Ciudad de México

Just in front of the iconic "Ángel de la Independencia" at Reforma, lies one of the top branches of Sonora Grill Group. This group is famous for its party-like steakhouses, where flashy lights and firework shows get along with DJ's and delicious food. It's a very peculiar kind of concept, but here, at their top line, Prime Steak Club, the service is just in another level. The wine selection includes wines from famous producers, going from Austria to Argentina, France, South Africa, Australia, USA and of course, Mexican wine. They have a selection of 17 wines by the glass, besides a good ra...

Phone: +52 1 (55) 9102 2013

Address: Avenida Emilio Castelar 44-local 1, Polanco, Ciudad de México

Their motto is "good food, good beverages." A cozy place with Mediterranean-oriented food inspired by flavors from the Middle East, with fresh local ingredients. Pardela is a fun and relaxed place to visit, plus they have a carefully selected wine selection. While it's not very long, it hits the perfect spot when you're looking for something to pair with their very flavourful dishes. "The wine selection is very dynamic," says Rodrigo, the Beverage Director. "We want to share about the places these wines came from. We want you to choose from emotions, not thinking about your wallet." And ye...

Phone: +52 55 5545 4111

Address: Tennyson 133, Polanco IV Sección, Ciudad de México

Pujol is the most emblematic restaurant in the country and ranked on the 50 Best Restaurants list. A few years ago, the restaurant moved to a new and bigger location. You need to reserve your table in advance to be able to choose between the tasting menu or the taco omakase. If you eventually get here, don't forget to take a kitchen tour, and to finish your meal with the mandatory mezcal at the terrace. (César Garduño, previoiusly sommelier at Pujol, is also Star Wine List's Mexico City ambassador, Editor's note)

Phone: +52 55 5280 2680

Address: Newton 55, Polanco IV Sección, Ciudad de México

Over Newton street in Polanco, a small greenhouse with the name "Quintonil" over your head will lead you to this big hall, divided into two sections. The first section is more formal, full of wood and big mirrors, while the second one is bigger, with a terrace and a casual feeling. Quintonil serves a tasting menu based on seasonal products, always taking care of traditional Mexican flavours.

Phone: +52 55 5568 4777

Address: Boulevard de la Luz 777, Jardines del Pedregal, Ciudad de México

Sud 777 is located south of the city, in one of the most beautiful neighbourhoods, called Jardines del Pedregal. It looks more like a home than a restaurant and harbours a few antiques and a lot of rooms with tables, like you were in a living room in a 50's movie.

Phone: +52 1 55 7827 9395

Address: Sinaloa 170, Roma Norte, Ciudad de México

Sepia is an Italian restaurant with great Italian dishes and wines. Its speciality is homemade Italian pasta and amazing seafood dishes. They have an excellent selection of risottos, charcuterie and cheeses with Italian designation of origin. The wine list has a special emphasis on Italy, usually having wines from all regions, plus a large selection of French and Spanish wines as well as an exceptional Champagne cellar. Don't miss the terrace on the top floor; it is very cosy and trendy.

Phone: +52 1 (55) 7265 3616

Address: Orizaba 42, Roma Norte, Ciudad de México

Within the always busy corridor between Roma and Condesa, you may miss Sartoria if you turn around the corner too fast. It's a small place with a big soul. The food is really good. Chef Marco Carboni used to work for Massimo Bottura, Dan Barber, and Gordon Ramsay, so yes, he's very experienced at bringing a lot of flavour to the table. Luis Manuel, the sommelier, is also a very passionate guy who really loves wine and wants to create an experience for you. He pours the wine with elegance and talks with plenty of detail and emotion about the very carefully curated selection he has available,...

Phone: +52 55 4437 4285

Address: Zacatecas 126, Roma Norte, Ciudad de México

Si Mon is located in the limits of Colonia Roma, in a small place that looks like a basement, with brick ceilings and walls, and dim light (though enough to see the shelves full of local wine). Si Mon has gone from a closed space dedicated to wine tastings to an open wine bar with a selection of Mexican cheeses and tapas. "Bulk wine" is their catchword as a part of the idea to make wine more approachable.

Phone: +52 1 55 5327 7762

Address: Campos Elíseos 218, Polanco IV Sección, Ciudad de México

The Palm in Mexico City is a true steak & lobster house. It's a restaurant that reminds you of old New York City, with classic decor and dim lights – looking like a mob deal would close in there at any moment. Its wide variety of dishes is only surpassed by the exquisite selection of wines available, with a clear focus on wines from the United States, Spain and France. The staff at The Palm is highly qualified to guide you through your experience. However, you can always entertain yourself (for more than 20 minutes without a problem) in choosing a bottle, as this restaurant collect their wine...

Phone: +52 1 55 3543 3056

Address: Jalapa 181, Roma Norte, Ciudad de México

Vigneron is inspired by the European "cave à manger", where the main focus is wine and where you can enjoy a glass or a bottle in a casual and relaxed atmosphere. As the name of the place indicates, the focus is on the vignerons, and the idea is to transmit the essence of the people who take care of the vineyard and make the wine. Their motto is "small producers, great wines", and the list always reflects two essential factors: the terroir and the vigneron. The result is a wine list composed of old world wines that speak for themselves. It holds around 180 references in many different styl...

Phone: +52 55 2211 0826

Address: Copenhague 23, Juárez, Ciudad de México

The worldwide competition "Concours Mondial de Bruxelles" placed their first wine bar here in Colonia Juarez, near Reforma Avenue. This British/European-style house of three floors holds a wine bar, with every wine with a medal from the competition, and a couple of lounges if you want some privacy. The top floor is dedicated to wine education, and here you will find the headquarters of the Escuela Mexicana de Sommeliers (Mexican Sommelier School). This place holds what they call "the biggest wine library in México", and the labels change every year depending on the winners of the competition...