Our 9 favourite wine bars in Mexico City 2023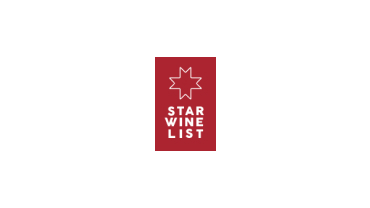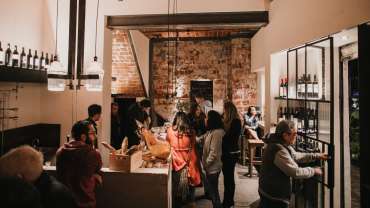 Looking for old-world classics or new-world up and coming producers? Or do you want to explore the local wine scene? Whatever you're looking for, you will find it in Mexico City. Let this guide lead the way to some of our favourite wine bars in the city.
Phone: +52 55 8848 4442

Address: Hamburgo 310, Juárez, Ciudad de México

Elly's is a Mediterranean restaurant with Mexican ingredients. The whole place feels like you are in the '70s, and they have an imposing vinyl collection. Upstairs you will find the wine bar, which is more like a speakeasy, with some seats around the marble bar.

Phone: +52 1 (55) 2120 7074

Address: Avenida Paseo de las Palmas 810, Lomas de Chapultepec, Ciudad de México

There's a special place within one of the most exclusive residential areas in Mexico City, where wine is the most important thing: Hermitage. It's a very elegant venue, with classy details and a very experienced staff that will help you get the most out of your wine and pairing experience. Both owners of this discreet venue are very well known sommeliers: Laura Santander (also a Certified Tequila Master) and Miguel Cooley. The venue has no wine list, but a great selection of labels from many different regions. If you follow their social media, you'll see that they frequently organize tastin...

Phone: 55 5941 5257

Address: Avenida Álvaro Obregón 228, Roma Norte, Ciudad de México

One of the most recent wine bars in the city, dedicated to art and wine (and some mezcal if you are lucky). This modern bar, developed by the former architect owner, has a small place inside for artists and their expositions which change every month; take a look at their social media to see the current one.

Phone: +52 55 5514 6983

Address: Tonalá 23, Roma Norte, Ciudad de México

Located in a classic old building from the Mexican revolution, where you will find long halls, tall ceilings, wooden floors, and a lot of European art, in this case, wine art. They only have ten tables, which will be filled with small plates to share. Ask for a reservation in the speakeasy upstairs if you want to enjoy a drink and some indie music after dinner.

Phone: +52 1 (55) 9102 2013

Address: Avenida Emilio Castelar 44-local 1, Polanco, Ciudad de México

Their motto is "good food, good beverages." A cozy place with Mediterranean-oriented food inspired by flavors from the Middle East, with fresh local ingredients. Pardela is a fun and relaxed place to visit, plus they have a carefully selected wine selection. While it's not very long, it hits the perfect spot when you're looking for something to pair with their very flavourful dishes. "The wine selection is very dynamic," says Rodrigo, the Beverage Director. "We want to share about the places these wines came from. We want you to choose from emotions, not thinking about your wallet." And ye...

Phone: +52 55 4437 4285

Address: Zacatecas 126, Roma Norte, Ciudad de México

Si Mon is located in the limits of Colonia Roma, in a small place that looks like a basement, with brick ceilings and walls, and dim light (though enough to see the shelves full of local wine). Si Mon has gone from a closed space dedicated to wine tastings to an open wine bar with a selection of Mexican cheeses and tapas. "Bulk wine" is their catchword as a part of the idea to make wine more approachable.

Phone: +52 1 55 3543 3056

Address: Jalapa 181, Roma Norte, Ciudad de México

Vigneron is inspired by the European "cave à manger", where the main focus is wine and where you can enjoy a glass or a bottle in a casual and relaxed atmosphere. As the name of the place indicates, the focus is on the vignerons, and the idea is to transmit the essence of the people who take care of the vineyard and make the wine. Their motto is "small producers, great wines", and the list always reflects two essential factors: the terroir and the vigneron. The result is a wine list composed of old world wines that speak for themselves. It holds around 180 references in many different styl...

Phone: +52 55 2211 0826

Address: Copenhague 23, Juárez, Ciudad de México

The worldwide competition "Concours Mondial de Bruxelles" placed their first wine bar here in Colonia Juarez, near Reforma Avenue. This British/European-style house of three floors holds a wine bar, with every wine with a medal from the competition, and a couple of lounges if you want some privacy. The top floor is dedicated to wine education, and here you will find the headquarters of the Escuela Mexicana de Sommeliers (Mexican Sommelier School). This place holds what they call "the biggest wine library in México", and the labels change every year depending on the winners of the competition...

Address: Calle Dinamarca 44, Cuauhtémoc, Ciudad de México

Cicatriz is located in the trendy neighbourhood of La Juarez, right at a corner where their big black doors are wide open. This is a cosy, casual place with a long bar, a lot of wine and other specials of the day. The interior is sparse, with nothing on the walls except a little blackboard where you find the wines offered by the glass. Also visit the bathroom, which is more like an art exposition.