Why Helsinki is Heaven for Riesling lovers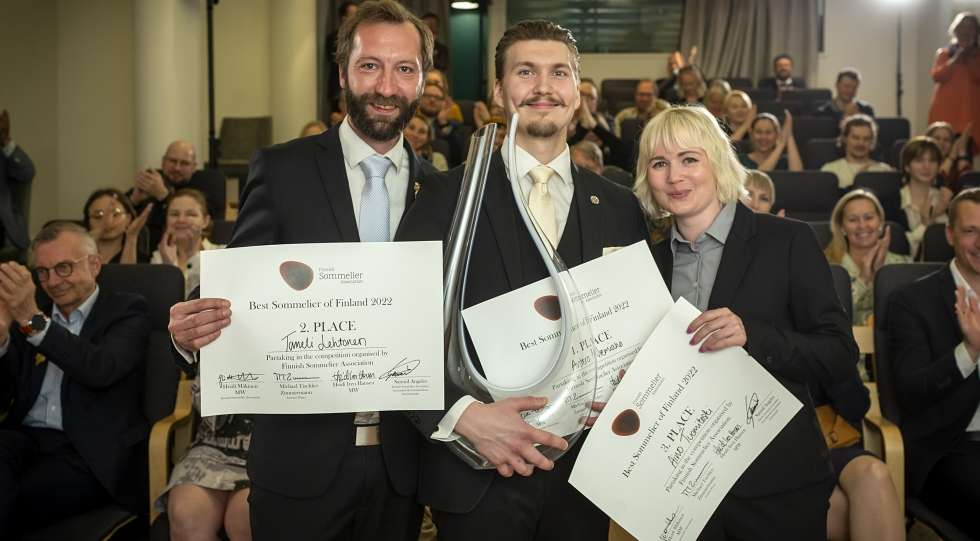 Finns love Riesling. You don't need to spend more than 24 hours in Helsinki to learn that Riesling roughly translates to "high quality dry white wine" in Finnish. In 2021, more than every fifth white wine bottle sold in the Finnish alcohol monopoly Alko was Riesling, and more than 70 restaurants took part in Wines of Germany's Riesling week -campaign.
It's not only entry level or mid-tier expressions of Riesling that give Finns their fix of acidic pleasure, as roughly 30 % of VDP's (the Association of German Prädikat Wine Estates) around 200 wine estates are represented in Finland. According to the VDP's ambassador in Finland, Teemu Rinta-Mänty, the Nordics are one of the key export markets for the VDP.
To give you a small taste of what's going on in the Finnish capital's top-rated restaurants, we asked the runner ups of The Best Sommelier of Finland 2022 competition to share what Rieslings they are pouring and why Helsinki might just be the perfect late summer destination for enjoying Riesling.
AINO TUOMIKOSKI – sommelier at Baskeri & Basso Bistro (International Best Short List of the Year 2022, Finland Best Short List of the Year 2022):

"In Baskeri & Basso we serve seasonal domestic fare and take great effort to find terroir-driven wines to match. At the moment we are pouring Georg Mosbacher's Forster Musenhang Riesling Trocken 2019 by the glass. Mosbacher, Zilliken and Brand Bros are some of my personal favourite Riesling-producers in our cellar right now."
"Even though Riesling is such an all-rounder, I like to combine Riesling with fatty foods such as hollandaise or beurre blanc sauce or fatty fish because I love how the taste of Riesling changes when it's enjoyed together with food."
HEIDI MARTIKAINEN – sommelier at Fiasco:

"We are an Italian restaurant with a 100 % Italian wine program and even though we get some high quality Italian Rieslings to Finland, I have to say it would be great to see more expressions on the market to meet the demand."
"Our main course at the moment, whitefish with melanzane and tomato, is combined with Ettore Germano's Herzu Langhe Riesling 2020. Matching the acidity between the food and the wine is what makes this combination so great, but we'll be pouring this Riesling by the glass well into the early autumn."
TANELI LEHTONEN – sommelier at Muru (Grand Prix Finland 2022, International Grand Prix 2022):

"Riesling has always played a big role in our wine program since it's such a diverse variety and we have a great selection of back vintages available as we set aside a lot of Riesling from good new vintages for future enjoyment. We usually have between five and ten Rieslings served by the glass, and in the cellar we have a huge variety of styles from more linear to oaked Rieslings, not forgetting sweet wines."
"Some of my favourite Riesling producers in our wine program include Toni Jost from the Mittelrhein, Friedrich Becker from Pfalz and Egon Müller from the Mosel."
Premium - turning into Pro
In partnership with The Finnish Sommelier Association
Read more about the Finnish Sommelier Association here