The best Sparkling Wine Lists in the Baltics 2023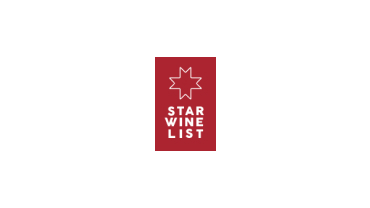 Here is the guide to the best wine places in the Baltics with sparkling wine lists. These venues were all Best Sparkling Wine List finalists in Star Wine List of the Year Baltics 2023, presented by Nyetimber. Check out all the venues and the winning wine lists!
English sparkling producer Nyetimber is the leading producer of sparkling wine in the country.

Phone: +372 5459 2292

Address: Rotermanni 2, Tallinn

California Wine List of the Year Estonia 2023

Time to Wine Rotermanni is the younger brother of the Time to Wine Kopli wine bar. Despite the youth, there is an equivalent selection of wines by the bottle and by the glass. As a typical Time to the Wine bar, the selection is vast, with wines from all over the world represented and smaller wineries along with well-known names. An impressive selection of sparkling wines and Champagnes, an increasing focus on natural wines and lesser-known regions with unique grape varieties are presented alongside timeless classics. This is a wine bar where everyone will find their familiar favourite wine –...

Phone: +372 5420 0172

Address: Kalaranna 8, Tallinn

Newcomer List of the Year Estonia 2023

Chin-Chin wine bar is a new kid on the block. One of the biggest wine bars in Tallinn, it's where you can discover your new favorites from among 800 different wines. Located by the seaside in the newly-developed Kalaranna quarter, you'll find yourself in the beating heart of Tallinn. It is a wine bar and shop, two in one, with a trendy interior where there is enough air and light, while at the same time being cozy and comfortable. It shares rooms with the Veinisõber store, and the indoors include a shop and wine bar where you will find a sitting and relaxing area with a smaller, more private...

Phone: +371 22 018 800

Address: Smilšu iela 3, Rīga

Austrian Wine List of the Year Latvia, presented by Austrian Wine 2023

Barents is a new and exciting project to arrive on Riga's fine dining scene, created by wine and food lovers who really know and understand fine dining and the importance of creating a welcoming ambience. As the name suggests, the menu at Barents focuses heavily on the best seasonal seafood from cool waters with minimalistic cooking, but also includes some meat dishes such as venison to keep the carnivores happy. Headed up by innovative chef Dzintars Kristovskis, Barents offers the choice of either an à la carte or a tasting menu. The restaurant has an open kitchen, and for those who want to s...

Phone: +370 (8-633) 80287

Address: Didžioji gatvė 7, Vilnius

Portuguese Wine List of the Year Lithuania, presented by Symington Family Estates 2023

Pacai is a surname of a historic Lithuanian noble family who were very important from the XIV to the XIX century. It is also the name of the luxury five-star hotel and restaurant based in the mansion built by the Pacai family in the XVII century, in the heart of Vilnius' old town. Since the hotel belongs to the Design Hotels group, expect classy but modern surroundings which creates a cosy and relaxed atmosphere. From the moment you step in through the door you are treated with great care and attention, making it a perfect place to book if you have an important occasion. The restaurant menu i...

Phone: +372 641 0400

Address: Vene 10, Tallinn

California Wine List of the Year Baltics 2023

Restaurant Dominic is a true classic on the Tallinn restaurant scene – with an enormous wine list. This was the first restaurant in town called a wine restaurant, and wine is really the focus here. Their wine dinner events are famous – if some producer is visiting Estonia, then Dominic will often organise​ a co-op dinner with the wines from this producer.

Phone: +372 5304 3562

Address: Uus 31, Tallinn

Sustainable Wine List of the Year Baltics 2023

The owners and leaders of this restaurant are sommelier Kristjan Peäske and chef Janno Lepik. Simplicity and quality are the keywords in all aspects here, and they quickly gained a reputation when they opened; they've won many awards,​ and this is truly one of the must-go places in Tallinn.

Phone: +371 20 101 111

Address: Elizabetes iela 33-13, Rīga

Austrian Wine List of the Year Baltics, presented by Austrian Wine 2023

Noble Wine Bar is located in the beautiful and historic Art Nouveau district of Riga. It's all about the finer details, telling stories through wine and fun, ensuring that each visit is individual in every expression. It is managed by two times Baltic Sommelier champion Ronalds Pētersons. Noble Wine shop specializes in wine producers from Europe with a strong emphasis on Champagne, Burgundy and Bordeaux. In their boutique wine shop, you can buy your favourite wine bottle or Champagne to take away, or for a reasonable charge enjoy this bottle at the beautiful venue with few tables! They ha...

Phone: +371 26 605 930

Address: Dzirnavu iela 31, Centra rajons, Rīga

Portuguese Wine List of the Year Latvia, presented by Symington Family Estates 2023

Riviera is one of the most well-established and popular restaurants among locals in Riga. The menu reflects Mediterranean-influenced dishes which are easy to understand, fresh and simply delicious. The ambience is very friendly and humble with easygoing service and an experienced service team. The venue is located in the quiet centre of Riga, which is also a beautiful area to discover. Because of its popularity reservations is a must. Due to its long history, the wine list has organically grown and is quite extensive. The wine list is managed by Ivars Kalniņš, who is a well-respected Latvian...

Phone: +37068464622

Address: Pylimo gatvė 21, Vilnius

Austrian Wine List of the Year Lithuania, presented by Austrian Wine 2023

Based in the heart of Vilnius, wine bar SOMM was created by the two champions of sommelier competitions, Narimantas Miežys and Arminas Darasevičius. As the name implies, wine and its stewards are the center of everything that happens here, so expect a knowledgeable team, good service, tasty wine pairings, and plenty of wine-related stories. The food served here is comforting, full of flavour, and made for sharing. It is created to suit SOMM's wine list, which covers not only the classic regions from around the world but also the rising ones, such as Georgia, Armenia, and Lebanon. Overall, wel...

Phone: +372 5352 5555

Address: Kopli 6, Tallinn

Austrian Wine List of the Year Baltics, presented by Austrian Wine 2023

Time to Wine has risen from small wine shop/vinotheque to one of the major wine players in the city, especially since winning the Baltic Wine List Award for the best wine list of Estonia. The owner and head sommelier behind the venue is Georgi Leinemann, and he and his team have created a cool place with a great selection of wine to buy with you home or to enjoy at the spot.

Address: Antonijas iela 11, Rīga

Newcomer List of the Year Baltics 2023

A natural wine and champagne bar, born out of the team's wish to develop the natural wine and grower champagne culture in Riga with a modern and laid-back hangout space. Though the team is small, it packs a punch, bringing together charming and knowledgeable wine people who have worked in some of the most exciting restaurants and natural wine bars around the world. The bar's philosophy and approach to wine is fundamentally uncomplicated - they aim to import and serve producers that meet their values for sustainability, honouring the practice and history of winemaking. They are probably the mos...