5 top wine bars and restaurants in Åre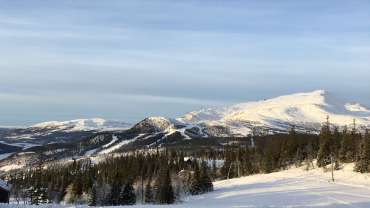 Åre is of course the alpine resort par excellence in Sweden but you can find things to do year-round, including eating well and drinking great wines. We have put together a list of our favourite wine lists, wine bars and wine restaurants in Åre for you. Listing over 1300 wines in total, they should keep you occupied for an after-ski or two. If you are a fan of Italian wines and Piedmont wines in particular, you've come to the right place. Rapper and wine lover Petter has put together a personal wine list of serious Piedmont wines at hotel Granen. And at Vinbaren Åre you will find a serious selection of Italian wines as well. In fact, the wine lists in Åre have a much higher percentage of Italian wines than Stockholm. Salute!
Phone: +46 647 515 60

Address: Tottvägen 127, 837 52 Åre

Italian Wine List of the Year Sweden, presented by Mandrarossa 2020

The hotel and restaurant Granen in Åre has received weary skiers with comfortable armchairs and an open fire since 1916. The restaurant serves well made "Husmanskost" with fine local produce, and in the summer months snacks and drinks. The wine list at Granen was fine before, but with the arrival of Swedish rapper and wine lover Petter as a partner, things have escalated. On the Granen wine list you will find fine wines from France, Italy and the USA, both by the bottle and by the glass. But on Petter's wine list, you will find large amounts of unique mature vintage Piemonte wines, particularl...

Address: Stationsvägen 11, 837 52 Åre

The wine bar in Åre has become a must see for wine lovers in the mountain resort. Small dishes are served in a cosy setting and the menu changes every week with the season and produce available.

Phone: +46 647 502 40

Address: Årevägen 72B, Åre

Fjällpuben is found a few minutes walk from the square in Åre. The menu is local with influences from Jämtland and the rest of the north of Sweden.

Fjällpuben is temporarily closed.

Phone: +46 647 143 00

Address: Åre Björnen, Åre

Once you've zig-zagged your way up this mountainside in Åre you will find Copperhill Mountain Lodge and will be rewarded with views of the lake and Åre mountain. Copperhill is a design hotel with a serious restaurant, serving a Nordic cuisine with local produce.