The wine guide to 3 Michelin star restaurants in Tokyo 2022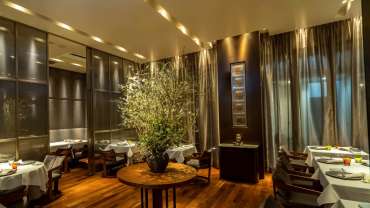 Phone: +81 3-5770-4236

Address: アーバンスタイル六本木三河台 B1F, 4-chōme-2−35 Roppongi, Minato City

While there are numerous French-based restaurants in Tokyo, Restaurant Ryuzu, in the Roppongi district, stands out for their truly thoughtful philosophy. Here they sublimate traditional French technique using much less salt, butter and oil to achieve absolute transparency and pureness of the finest ingredients, with a wellness of the guest firmly in their mind. The gentle approach extends to interiors and table wares as well. Warmth of walnut, liveliness of flowers, soft touch of wooden cutleries is all carefully rendering magically comfortable dining room. The wine selection here is also a...

Phone: +81 3-6721-0086

Address: エクレール乃木坂 関根ビル 1F, 8-chōme-11−19 Akasaka, Minato City

If you would like to enjoy the best Japanese "Kaiseki" tasting menu, with the knowledge and creativity of one of the best sommeliers in the country, Yasuhide Tobita, Nogizaka Shin is your choice. This 24-seats Japanese restaurant in the Nogizaka area will charm you deeply, successfully offering top quality food at a fairly reasonable price. Their food is firmly based on traditional techniques, but chef Shinji Ishida combinates them with contemporary ideas. Here they use much less sugar, salt and soy sauce than traditional recipes to enhance the natural flavour.

Phone: +81 3-6441-2682

Address: Annex Higashi-Azabu, 2F, 1-chōme-17−9 Higashiazabu, Minato City

L'Aube, a contemporary French restaurant located in Higashi Azabu, is the fruit of the talents from the trio of Chef Hideaki Imahashi, Pastry Chef Shoko Hirase and Sommelier Hiroshi Ishida. While they all can individually cast a serious magic, this trio always work as a perfect team. Their French based contemporary cuisine puts strong focus on expressing the beauty of Japanese seasonal greetings, often with a unique touch of oriental spices such as indigenous "Island" peppers from Okinawa and Arabic Dukkah. Quite interestingly, dessert here plays an equal role to the other parts. After th...