14 great wine bars and restaurants in Palma de Mallorca 2023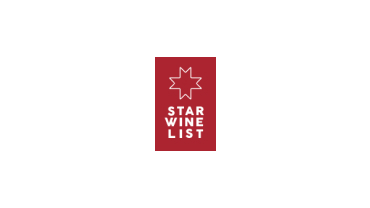 Traditional tapas, fine dining or just a small wine bar where you can drop in for a glass of wine or two? Palma has it all! Here is the guide to the best wine places in Palma, selected by Star Wine List's ambassador Gabriel Lucas Dimmock.
Phone: 971 71 13 48

Address: Passeig de Mallorca, 8, Palma

Yes, our previous recommendation in the port of Alcudia has now moved to a magnificent location in the centre of Palma. This new Wine Side is bigger, also with a private room and a magnificent terrace overlooking the Palma. A wide selection of wines, with a nod to local and national products, where the taste for wines with low intervention is noticeable.

Phone: +33 971 10 02 01

Address: Plaça d'Espanya, 6, Palma

Andana means "train platform" and is located just by the train station, near Plaza España. Top Mallorca chef Maca de Castro is in charge of the cuisine and it is a modern, nice place with very good food and reasonable prices. Andana has a nice selection of wines from Spain. You will find wines from small producers doing great Godellos, Mallorca local grapes like Gorgollasa, all served in a gentle and nice way.

Phone: +34 971 78 11 19

Address: Passeig de Mallorca, 20, Palma

For this Michelin restaurant, it is evident that the most important thing is the guest, and they have one of the best quality/price ratio menus in Spain – or even the world – for this restaurant level. The cuisine is inventive and artistic and has influences from many countries. The outdoor terrace on Paseo Mallorca is a lovely place to spend long lunches, and we love the welcoming service here. The wine list has a good mix of local, Spanish and international wines.

Phone: 645 59 13 93

Address: Carrer d'Antoni Frontera, 24, Palma

Young Swede Lukas Lundgren has created a small, casual and relaxed natural wine bar - that recently had to move to a new address. La Sang has become a hub for winemakers and wine lovers on the island. The Lundgren family imports natural wines and La Sang also serves as a bottle shop if you're in need of top natural wines. You will find a good selection of international and Spanish natural wines along the walls. Lukas and the team will treat you as a friend, and you can also taste some typical Mallorcan charcuterie. (The above photos are from the original space, we're working on new ones!)

Phone: +34 663 90 90 53

Address: Carrer de Guillem Massot, 45, Palma

Clandestí means secret, and you have to live this experience – which is very different from all other places in Palma. Chef Pau Navarro has worked at top restaurants around Spain and creates traditional dishes of humble neighbourhood cuisine in a modern special way, along with loud music! There is a huge selection of Champagne (Pau is very focused on Champagne), Sherry and natural wines, mostly from smaller producers. You have to go to the cellar to select them, or just go with the nice wine pairing. At Clandestí, you have to reserve a table; there are no walk-ins.

Phone: +34 656 73 82 14

Address: Plaça de Llorenç Villalonga, 4, Palma

In 2021 this new top restaurant at luxury hotel El Llorenç Parc de La Mar in Palma's old town got its first Michelin star. Headed by the famous Mallorquin chef Santi Taura, DINS is a fine dining restaurant with some of the best food on the island – all sourced from local produce and products. The top chef himself can often be found behind the kitchen counter, so if you score a table there, you're in for a treat and great stories. Local top sommelier Joan Arboix has created an interesting selection of local and international wines (such as Burgundy) and a great pairing to go with the menu. Joa...

Phone: +34 647 12 30 53

Address: Carrer de l'Argenteria, 14, Palma

A small wine shop and wine bar in the old town of Palma de Mallorca - focusing on natural wines, mostly from Mallorca and Spain. Nice casual place to have a first drink with small tapas. Also the place to go for vinyl records.

Phone: +34 971 71 82 74

Address: Carrer de Sant Jaume, 3, Palma

La Bodeguilla is a classic high-end restaurant and tapas bar in central Palma with typical dishes from all over Spain. The space is both classy and cozy, has a bar and a dining area over two levels. It is located just off Paseo del Borne and Jaime III. The wine list is large, and used to be even larger. You will find local, Spanish and international wines on the list, with nice selections by the glass.

Phone: +34 971 72 01 14

Address: Carrer de la Missió, 7, Palma

Marc Fosh is a Michelin-star fine dining restaurant in central Palma de Mallorca. As far as we know, Mr Fosh is the only English chef in Spain to hold a Michelin Star. The focus is on local ingredients, creatively worked and served in a beautiful setting. The wine list has an extensive selection of wines from Mallorca, the rest of Spain and other countries. (Editor's note: Our ambassador Gabriel Lucas used to work here as a sommelier a few years ago, in fact that is how we met in the first place.)

Phone: +34 685 18 52 63

Address: Carrer de la Indústria, 8, Palma

Vinazo-Morrofino is the restaurant with the most extensive wine list in Mallorca, with 600 different references of wine from around the world and more than 50 wines by the glass. Ángel Ruiz de Pablos, owner-sommelier, is a fine wine fanatic, and his idea is to make a place where wine lovers can enjoy wines not only from Mallorca or Spain but also from France, Italy and South Africa. Vinazo-Morrofino is not just a wine bar but a fine restaurant where Mateo Castañeda, the chef, will delight customers with his amazing traveller cuisine from Venezuela to Mallorca through France, Japan, and more....

Phone: +34 871 17 86 03

Address: Carrer d'Anníbal, 11, Palma

NUS creates a space where the table makes you feel at home, where time stands still, and where the most important thing is eating and drinking. The cuisine changes following the natural season of the product, and the cooking is straightforward and honest, with a great Asian-Japanese influence. The wines are carefully selected based on experiences and moments where you can discover rarities, wines with heart and novelties from the island and abroad.

Phone: +34 971 72 20 00

Address: Hotel Es Princep, Carrer de Bala Roja, 1, Palma

Zaranda used to be the only Michelin 2-star in Mallorca (although due to the moving to its new location it currently has none). Fernando Arellano comes from Madrid and is a very renowned chef. At the new location the focus is on two tasting menus. Zaranda has 24 covers and occupies a small place in the luxury Hotel Princep, just on the corner of Palma's old town towards the Parc del Mar. Don't forget to go up to the hotel's rooftop bar to enjoy the stunning view of the city and the bay. The wine selection is a mix of smaller natural producers and top names from Spain (for example, Vega Si...

Phone: +34 644 07 89 32

Address: Carrer de la Gerreria, 13, Palma

Yes, it is a wine shop, but what great wines! A tremendous selection of wines to introduce real wines to the local market, sincere and living wines, and even wine in bulk. Charlie, this "guiri" who is already half Mallorquin, is a crazy wine man. He makes a couple of references here in Mallorca and he has created this shop where you surely will have a great time, and where you also can have a snack.

Phone: +34 663 90 90 53

Address: Sección pescados, Plaça de l'Olivar, Palma

Mercat Negre is the craziest place in Palma. Pau Navarro, a genius and madman at the same time, not only leaves you impressed at Clandesti – now you can also see him at the Mercado del Olivar. Yes, he has set up a market food stall in small portions (tapas) with a crazy selection of both still and sparkling wines. If you like a great wine experience, you shouldn't miss it!