Territoriet: Bourgogne och Leonard Cohen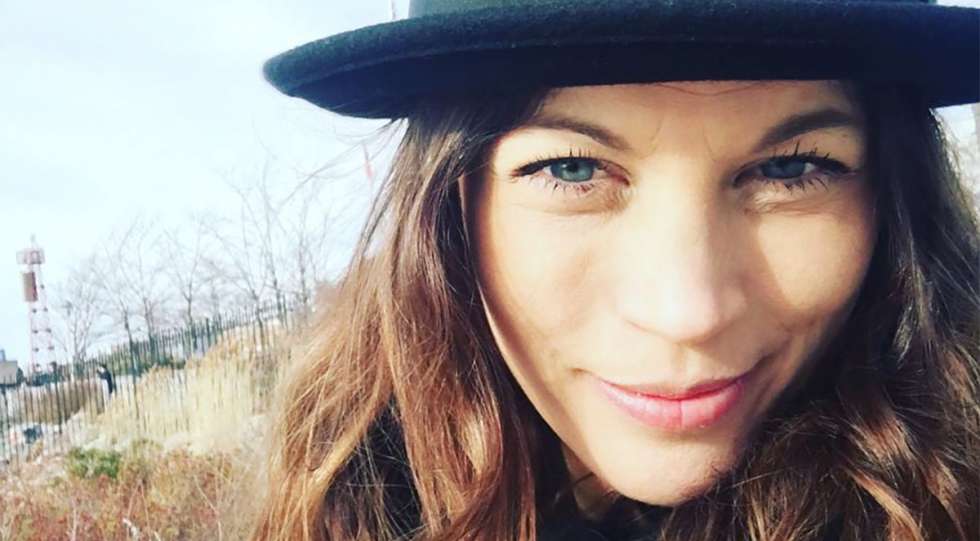 If you go to Oslo wine bar Territoriet, chances are that you will meet sommelier and manager Karin Dejeborn even if it is her night off. And if you haven't matched wine with music before, this is the place to do it.
Karin Dejeborn has worked at some of the best fine dining restaurants in Norway, including as head sommelier of the legendary two-star Bagatelle in Oslo, which closed in 2014. The thirst has always been for more than wine, so when the chance came to be a part of the team that started Territoriet, Karin was ready.
"I started working in the restaurant business already in 2001. I like educating people about wine and share my enthusiasm for taste and structure as much with my friends as with guests. Wine never gets boring. New wines are tasted all the time and they change with new vintages and as they age. "
"Blind tasting is an excellent way of getting rid of prejudice and perhaps widening the horizon for the types of wines you like. I like to challenge my guests with blind tastings occasionally, and it is as much fun whether you are an amateur or a professional taster."
As responsible for the wine list at Territoriet, Karin needs to make sure the cellar is bursting with interesting labels, but the wine philosophy is straightforward.
"We choose the wines we really like. Quality is fundamental, and there is room for most types of quality wines with a certain concentration and balance on Territoriet's extensive wine list. Although the list is extensive, the line must be drawn somewhere. Territoriet is not a place for industrial wines", Karin explains, adding that they try to have a unique wine list, avoiding labels that you will find everywhere else.
"Coming to a wine bar like Territoriet, we would like our guests to have an opportunity to taste something different. In general, we have a light and elegant style to our wines that often come from small quality producers, a large part of them working with organic or biodynamic principles. I guess many will think of Territoriet's style as classic, but if you dig deeper into the list there are also wines of more modern and experimental character both from classic and newer wine regions."
The wine list is updated and changed as often as twice a month an kept interesting with older vintages when made available. Uniquely, nearly all wines are also sold by the glass and typically you will find 350 – 400 references at the same time. Of course, many allocations are small – so they pass by quickly.
Tell us more about Territoriet!
"It seems all kinds of people like it here at Territoriet. That was also the intention when we opened the place almost four years ago. We have guests of all ages, wine enthusiasts, wine nerds, people that are not so interested in wine, sommeliers, neighbors, tourists and quite a lot of frequent guests. Usually, we recognize returning customers and learn what they like and want to try. This is a social place! We often see that people that met each other here come back together later, and we also get to know people here – actually, some of our frequent guests have become our friends. We wanted to make a wine bar with a cosy atmosphere, almost like being at home. I think we have been successful in that respect!"
Sommeliers are the best people to ask for pairings, and entering Territoriet you will see a sign in the doorway saying «Vin & Vinyl». It is an obvious hint to the interest in music Karin and her team has.
"During the DRC tasting we had some time ago, we listened to Leonard Cohen, and I have to say that sent shivers down my spine. Leonard Cohen and top quality Burgundy is clearly a good combination, but I also find American Pinot Noir from Littorai, Kistler, Sandhi or Chanin to be an excellent pairing with rock; Led Zeppelin, Queen or the Foo Fighters."
Where do you like to go when you're not working?
"If I'm craving a glass of wine I like to go to Andre til Høyre, Vintage Kitchen, Happolati or newly opened Radegast. Almost next door we have Le Benjamin where they always have something French and good by the glass. But I really have to say I like it here at Territoriet, and often I end up here, even if it's my day off. "
Publicerad 22-oktober-2018
Intervju
Premium blir snart Pro