3 great wine places in Ålesund, Norway 2022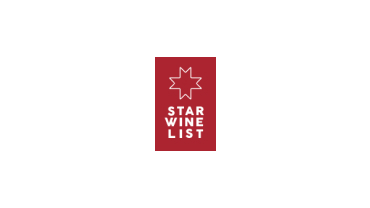 Ålesund on the Norwegian west coast is famous for its fishing industry and Jugend architecture – but there is also plenty to discover for every wine lover. Star Wine List's ambassador manager Liora Levi shows the way to three great venues with good food and great wine lists.
Phone: +47 70 30 81 81

Address: Notenesgata 1, Ålesund

Bro is a local gem in the heart of Ålesund, which reflects the Scandinavian style of living and eating. The atmosphere is cosy and warm, with a beautiful light oak interior and subtle but friendly service. There is a good view of the well-stocked wine room from many of the tables, and enjoying your dinner at the chef's table at the bar is an added bonus. Even though the food is focused on all the local produce the coastal area of Sunnmøre has to offer, it is still the seafood that is the star. Fresher fish and shellfish are hard to come across, and with a touch of Icelandic and Asian influen...

Phone: +47 958 99 999

Address: Apotekergata 10, Ålesund

Just across the street from Apotekergata No. 5, in the heart of Ålesund, you'll find a gem of a wine bar. Vino Bar is run by local sommelier Øyvind Tveit and chef and sommelier Jeanette Bohinen. It's an intimate and cosy atmosphere with a lot of wine paraphernalia and Øyvind's broad collection of legendary (empty) bottles that line the top shelf by the ceiling. Indeed a lot of amazing wine memories in that lineup. At the back, there is a large room showing off a small part of the wine bar's wines and where Øyvind and Jeanette regularly conduct wine tastings. And then the wine list! With mo...

Phone: +47 70 11 45 00

Address: Apotekergata 5, Ålesund

Apotekergata No. 5 is located in an old warehouse along the picturesque canal in the heart of Ålesund. In the summer, there is a barge where you can enjoy food and wine directly on the waterfront. In addition to the restaurant there is also a cocktail bar and a deli serving lovely pastries, coffee and local delicacies. The restaurant has a nice selection of varied dishes for lunch, where the Danish-inspired "smørrebrød" (sandwiches) are delightful. The wine list is extensive and heavy on the Burgundy selection, both red and white. Shouldn't Burgundy be your kryptonite? No need to despair; th...